In the game of cricket, getting a Man of the Match award is a special moment for a player. But getting the Man of the Match award on one's Test debut is a more special feeling. Bagging the Man of the Match award on one's debut Test definitely speaks of the talent and skill of the player, and about the individual's ability of handling pressure. In this article, we listed out the Indian players who won Man of the Match award on their Test Debut.
1. Pravin Amre – 1992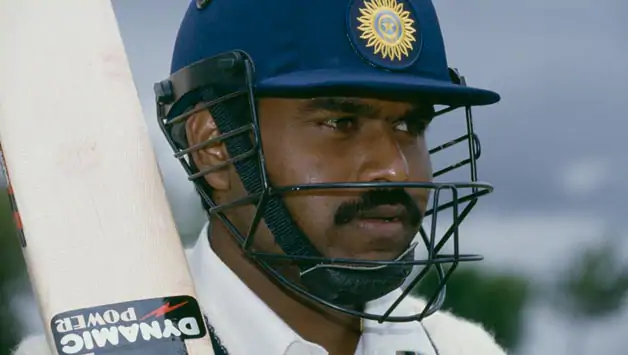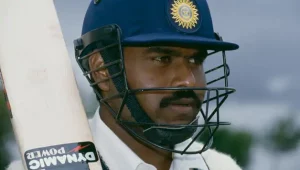 Only a few have made a hundred on debut in a Test match on foreign soil and for many it is a dream come true. The middle-order batsman Pravin Amre was the first Indian to achieve this feat. He scored 103 off 299 balls against South Africa in the drawn Durban Test in 1992. It took 14 years for any other Indian to reach this feat. This shows how difficult is winning Man of the Match award on one's debut is.
His century came in the difficult conditions of South Africa and with a quality pace attack that included Donald, Pringle and McMillan.
2. RP Singh- 2006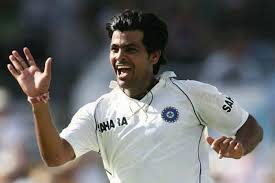 In 2006, Left hand pacer RP Singh joined Pravin Amre in the elite list of Indian players with Man of the Match award on Test Debut. He made his Test debut against Pakistan in Faisalabad. He was adjudged as the Player of the Match in this match for his brilliant bowling. That was a high scoring match but it ended in a tame draw. But RP Singh ensured that he will be remembered for his feat in his opening Test Match.
RP Singh is the only Indian fast bowler who won Man of the Match award on debut in Test Cricket history.
Also Read: Most Runs on Test debut for India
3. Ravichandran Ashwin- 2011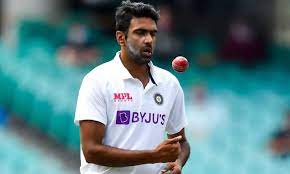 Off spinner Ravichandran Ashwin is the third cricketer in this list. He achieved this feat against West Indies when he announced his arrival in Test Cricket in style. The right-arm off-spinner took nine wickets in the Delhi game in 2011, that included a six-wicket haul in the second innings. Ashwin is still an important member of India's Test team. He returned to the T20I team for the T20 World Cup 2021.
In the recently concluded 1st Test against New Zealand, Ravichandran Ashwin became the third leading wicket-taker for India in Tests and also the most successful off-spinner in the history of Test Cricket.
4. Shikhar Dhawan- 2013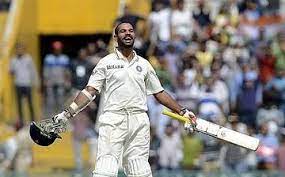 Big-hitting India opener Shikhar Dhawan announced his arrival with a bang. He made entry in Test cricket by scoring the fastest debut hundred by any batsman on debut in just 85 balls in 2013 against Australia. Dhawan was once India's top opener in all three formats. However, he is no longer part of the Indian Test and T20I teams.
Dhawan went on to score 187 off 174 balls against Australia in Mohali to help India win the match by 6 wickets. But he is a consistent performer for Delhi Capitals in Indian Premier League(IPL).
5. Rohit Sharma- 2013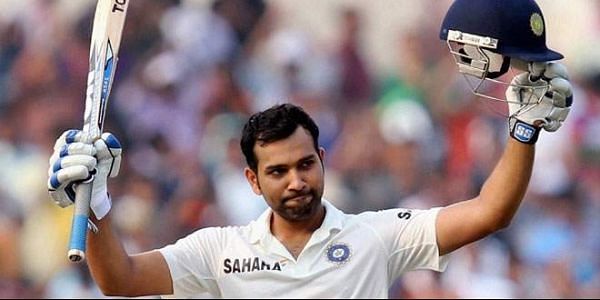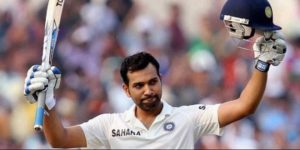 Like Shikhar Dhawan, Rohit Sharma also won the Man of the Match award on Test debut against West Indies. In 2013, Rohit played a 177-run knock against the Caribbean side in Kolkata to help India win the Test. In that match, India went on to win the test match by a massive margin- an innings and 51 runs. Rohit Sharma earlier played as a middle-order batsman. But when he got to open the innings in Tests also, he scored three hundred in the first series itself.
Sharma is now the captain of the Indian T20I team and the vice-captain in ODIs. He has cemented his place in the Test team as an opener.
6. Prithvi Shaw- 2018
India's prodigious talent Prithvi Shaw began his international career in style. He scored a century on debut. Shaw made his Test debut against the Caribbean outfit in Rajkot. He scored a magnificent 154-ball 134 to help India register a big win. Shaw smashed 19 boundaries on his Test debut, but he could not cement his place in the team. The right-handed batter has played only five Tests for India so far.
Shaw was just 18 years at that time. He became the youngest Indian batsman to score a debut hundred. He is usually compared with classy Indian opener Virender Sehwag.
Also Read: 3 players who can replace KL Rahul as Punjab Kings captain
7. Shreyas Iyer- 2021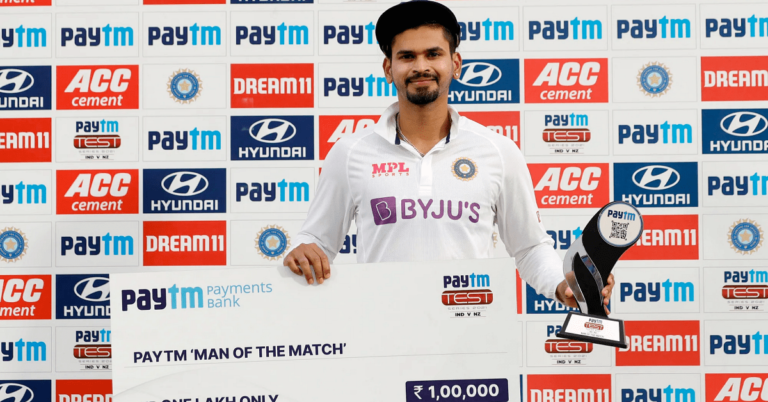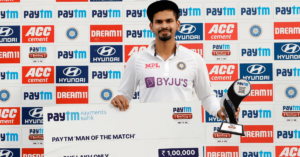 Shreyas Iyer is the new entrant in the list of Indian players with the Man of the Match award on Test debut. He made his debut in the recently concluded first Test against New Zealand. And in that match, he became the 7th Indian to won a Man of the Match award in his debut match. Iyer scored 105 and 65 runs to become the first Indian to hit a hundred and a fifty on Test debut as India and New Zealand played out a thrilling draw in Kanpur.
The 27-year-old garnered a lot of praise from coach Rahul Dravid for grabbing the opportunity to represent India in Test cricket with both hands.