The history of Indian Test cricket is extremely illustrious. India has been the batting powerhouse for a long time now. Indian cricket has produced a fair number of legendary test cricketers. Test cricket holds the reputation of being the purest and highest form of cricket. It tests the skill and temperament of a player. Every players dreams of donning the white jersey for his nation. There are quite a few instances where a playet performed amazingly well in his debut test match but couldn't capitalize on it due to whatever reason. In this feature, we will look at five Indian batsmen whose debut century became their last Test century
Suresh Raina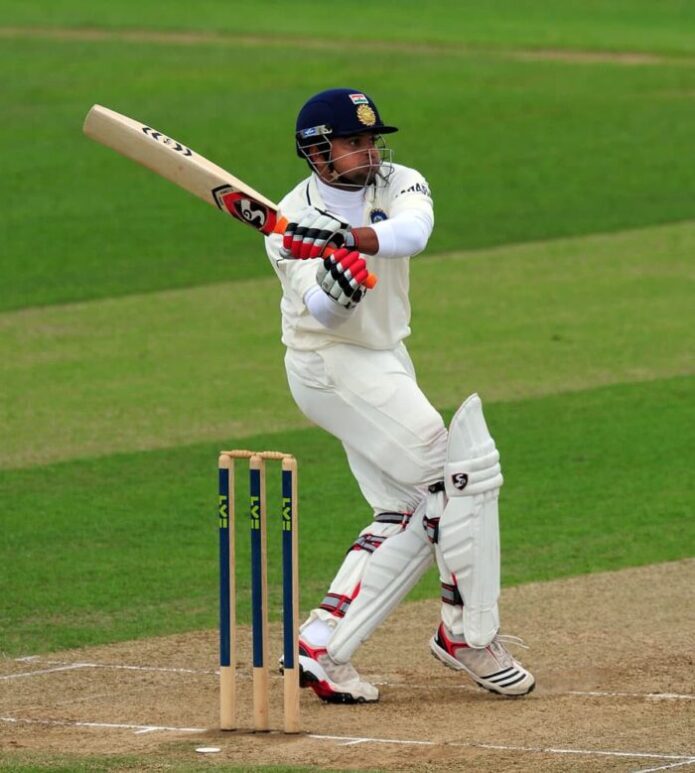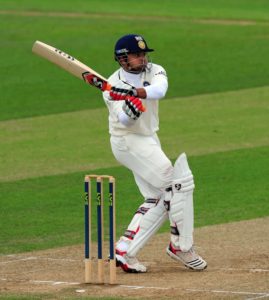 Suresh Raina, the former senior Indian batting all-rounder, started his international Test career for the Indian team with the Colombo Test against Sri Lanka in 2010. In his debut Test itself, Raina scored 120 runs with the help of 12 fours and 2 sixes while batting brilliantly. Despite this stellar performance in the debut match, Raina played only 18 matches in his entire Test career. In these, the southpaw scored 768 runs at an ordinary batting average of 26.48 and was lost somewhere in oblivion.
Raina's technique did not suit test cricket. He had the problem of facing short balls. Although the moving ball always creates trouble for most subcontinent batters but he never showed such level of promising outputs to be kept in the side. Raina played his last Test match for the Indian team in 2015 against Australia in Sydney. Notably, he retired from international cricket on Aug 15, 2020.
Also Read: Most Runs on test Debut – 5 Indian Players with most Aggregate Runs on Test Debut
Lala Amarnath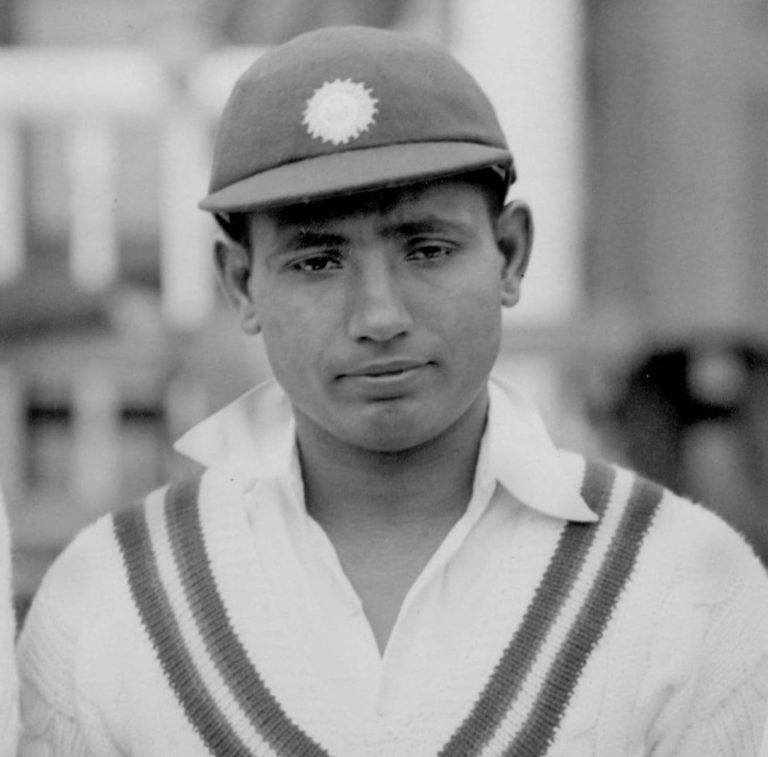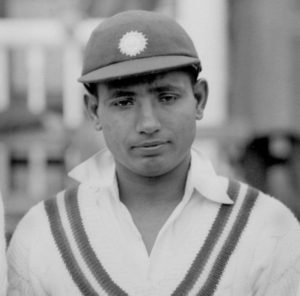 The most notable name in the list of five Indian batsmen whose debut century became their last Test century is of Lala Amarnath. One of the greatest all-rounders in the history of Indian cricket, Lala Amaranth. A major part of the career of this veteran player was lost to the Second World War, while discriminatory behavior by the selectors and internal politics of the team also prevented him from playing many matches. Despite all this, Lala Amaranth has a plethora of distinctions to his name. Indian cricket's first centurion, the first captain of independent India and many more achievements. When it comes to the most effective and fearless legends of Indian cricket, the first name that strikes the mind is – Lala Amarnath. The first superstar of Indian cricket.
The Indian team, who played its first Test match at Lord's in 1932, hosted England a year later in their own country and Lala got the opportunity for the first time. Lala Amarnath scored a century in the second innings his debut match itself and played an innings of 118 runs. After this he could not score any century in his Test career. In his international career, Lala Amarnath played 24 Test matches, in which his bat scored 878 runs including a century and 4 half-centuries. While in bowling, he made 45 players including Don Bradman his victim. The international career was not long but definitely illustrious.
Deepak Shodhan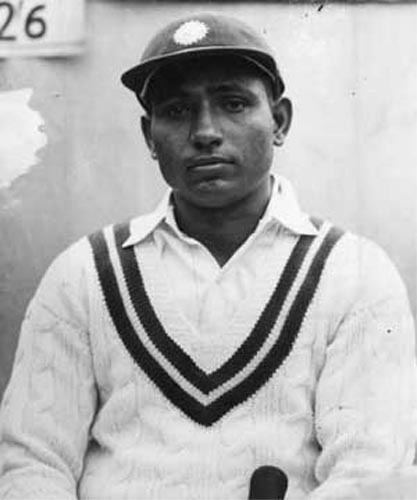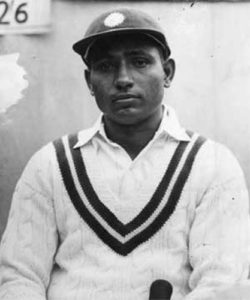 Deepak Shodhan is best known for being the first Indian batsman to score a century in the first innings of the first Test of his career. He achieved the feat in the first innings of his debut match against Pakistan at the Eden Gardens in Kolkata in December 1952. Shodhan came out to bat at number eight and played a scintillating innings of 110, including 15 fours, before being dismissed as the last batsman. But after that he could not score any century. His exclusion from the Indian team thereafter has never been convincingly explained. It is sometimes attributed to the eccentricities and pity politics of the selectors. Whatever may be the reason, the highly skilled southpaw played only three Test matches in his career, scoring 181 runs at an average of 60.33.
Also Read: Indian Players with Man of the Match award on Test Debut
Surinder Amaranth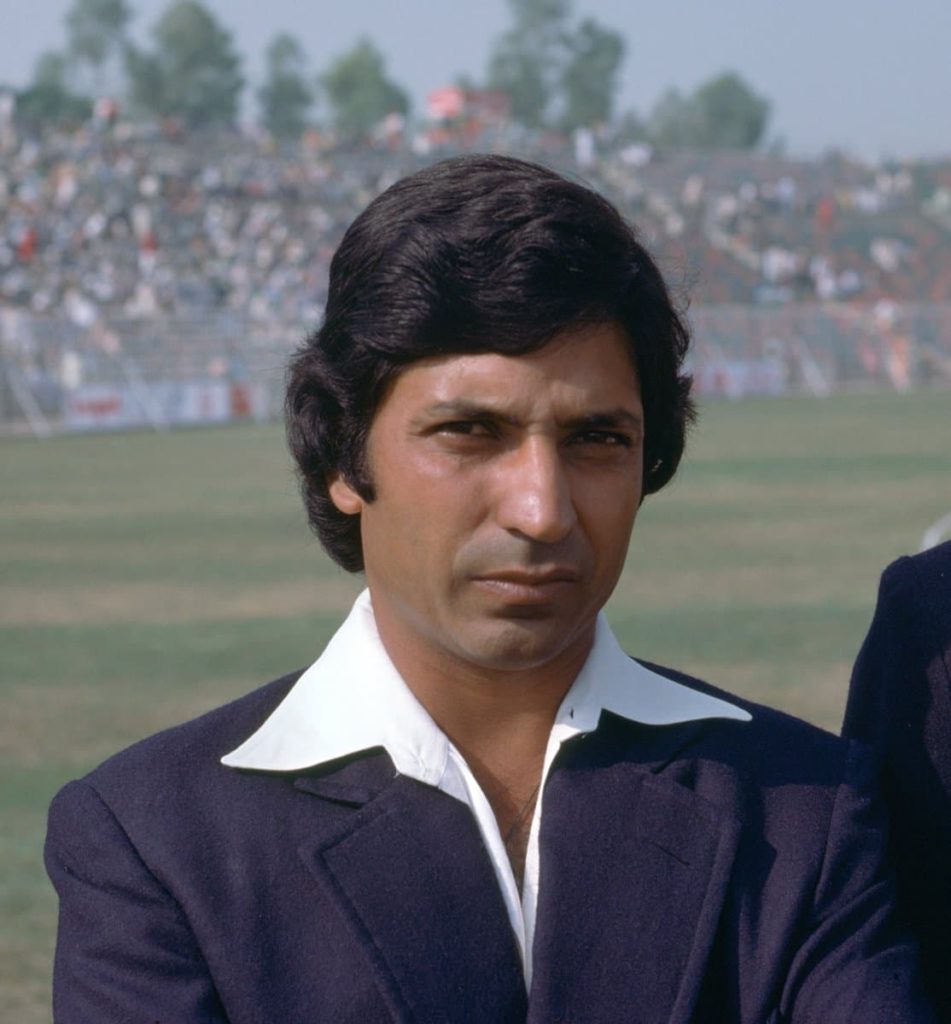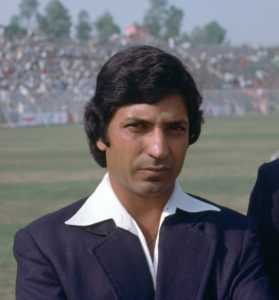 Surinder Amarnath also features with his father in the list of five Indian batsmen whose debut century became their last Test century. The name of the Amarnath family is taken with massive respect in the history of Indian cricket. Just like his father, Lala Amaranth, Surinder and Mohinder Amaranth also brought numerous laurels to the nation. Surinder got the opportunity to play for India for the first time on 24 January 1976.
Surinder followed the footsteps of his father and scored a brilliant ton his first match itself. The veteran, who came out to bat at number three against New Zealand in Auckland, made his career memorable by playing a brilliant innings of 124 runs. However, it proved to be the first and last century of his career. Surinder, who played only 10 Tests, could not do anything special after this. He scored 550 runs in 18 innings which included 1 century and 3 half-centuries.
Also Read: Top Five Indian Players with Fastest Century in Test Cricket
Pravin Amre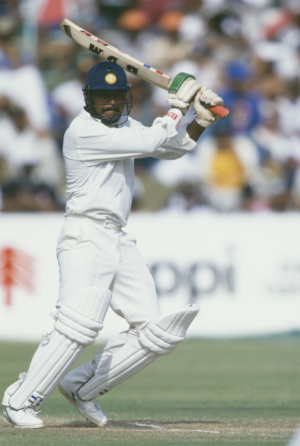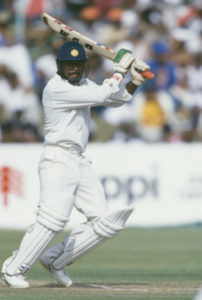 The career of former Indian wicket-keeper batsman Pravin Amre started in a very spectacular way. Pravin Amre made his Test debut for India during the 1992–93 tour of South Africa. Playing on one of the fastest pitches in the world, Amre created history by scoring a century in the very first match in Durban. He became the ninth Indian batsman to score a century in debut test. Amre was a middle order batsman and scored his first century while playing at number six. He played an innings of 103 runs. He played this innings against the likes of Alan Donald, Brian McMillan and Merrick Pringle. Due to Amre's century, India took the first innings lead.
During his stint in the Indian team, he scored one century and three fifties. But despite this, he was dropped from the team. He played 11 Tests and scored 425 runs at an average of 42.50. He made his Test debut in November 1992 and played his last match in August 1993. That is, the Test career ended in 10 months.