ICC has announced a detailed schedule of the next cycle of WTC that will be played between 2023 and 2025. The structure of the nine-team WTC remains the same. Each team will play three home and three away series over a two-year period. The third edition of the WTC will officially begin with the Australia vs England five-match Ashes series. The first match of the Ashes series will be played at Edgbaston on Friday.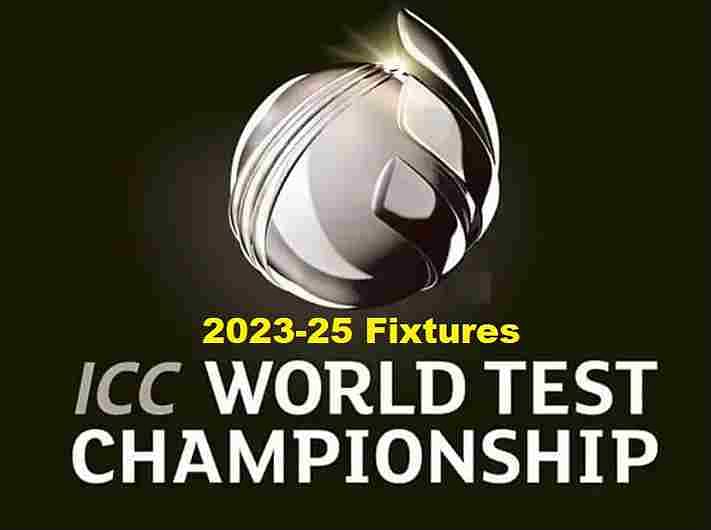 India's two-Test tour of the West Indies is part of the third edition of the WTC. They collide with the West Indies in Dominica and Trinidad next month. Apart from the West Indies, India will also tour Australia (five Tests) and South Africa (two Tests). Moreover, India will host New Zealand for a three-match series, England for five Tests and Bangladesh for two matches in the third WTC cycle. Also Read: England Announce Playing XI For The First Ashes Two Day Early
In this WTC cycle, Australia will play nine matches away from home. It includes two-Test series against New Zealand and Sri Lanka. At home, they play against India (five), Pakistan (three) and the West Indies (two), for a total of 10 Tests.
If we talk about England then they feature in 10 Tests at home and 11 away. They host the West Indies (3) and Sri Lanka (2) apart from Australia. Moreover, England will tour India (five), Pakistan (3) and New Zealand (3).
South Africa has got the most favourable schedule. They host three Asian teams – Pakistan, Sri Lanka and India at home. Away they play two Test-match series against New Zealand, West Indies and Bangladesh each. Also Read: Rohit Sharma's Future Test Captaincy Under Threat: Report
The points percentage system used in the previous edition will determine the leaderboard. Teams will get 12 points for a win, six for a tie and four for a draw.
Full fixtures for all teams in the third cycle of WTC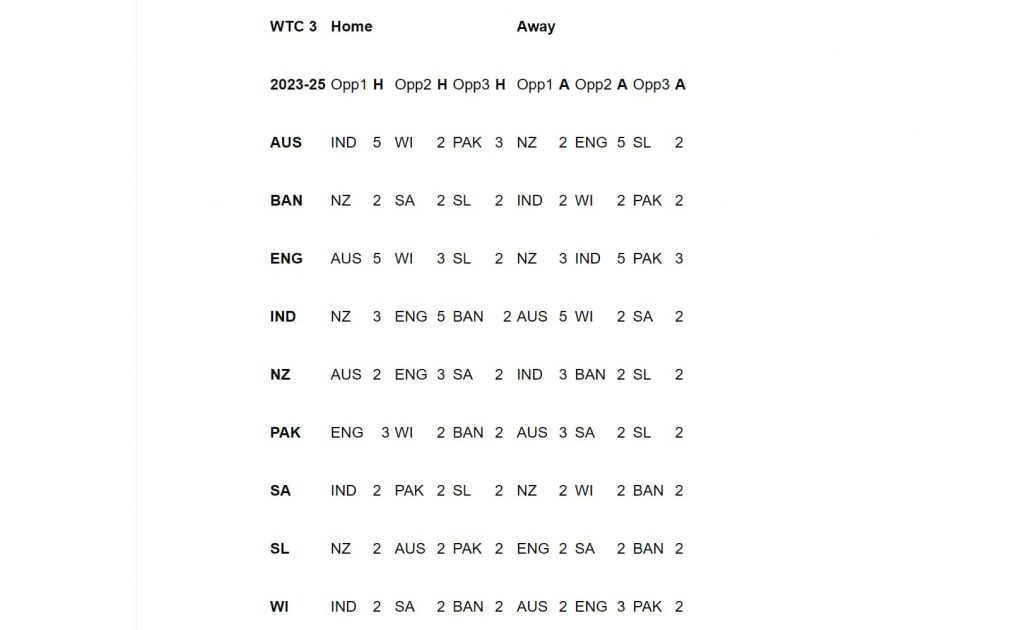 Thank you for reading it. Leave us a comment if you liked it. Do follow us on: Google News | Facebook | Instagram | Twitter | Youtube | LinkedIn. Have a good day ahead 🙂