On the occasion of India's 73rd Republic Day on Wednesday, Prime Minister Narendra Modi sent a letter to a select group of people. Including academics and international cricketers. The letters are part of a larger celebration of India's 75th anniversary of independence. The 'Azadi Ka Amrit Mahotsav' has been launched by the Indian government to commemorate India's liberation fight. Also, the letters from Prime Minister Modi recognize the recipients' accomplishments and contributions in their fields of expertise. As well as their ties to India.
PM Narendra Modi has written to famed cricketers. Like Jonty Rhodes, Chris Gayle, and Kevin Pietersen and Brett Lee, appreciating their "profound connection" with the country. In this article, we will see how International Cricket players respond to Modi's personalized Republic Day greetings letter.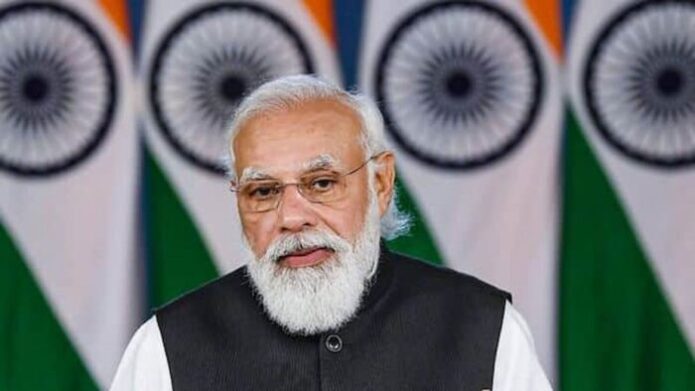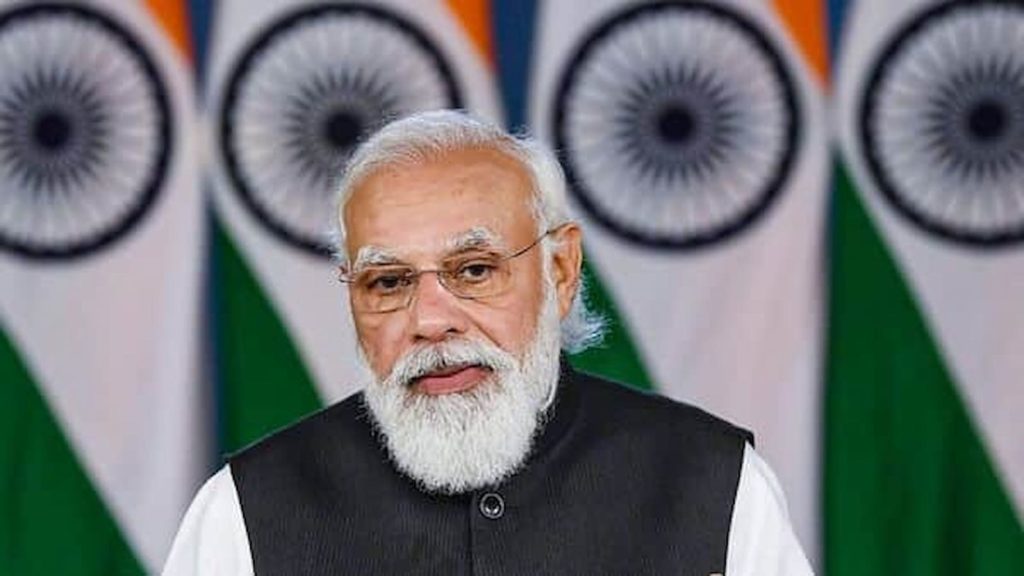 How International Cricket players respond to Modi's Personalized Republic Day greetings letter?
Chris Gayle
On the 73rd Republic Day on Wednesday, West Indies' swashbuckling hitter Chris Gayle and former South African cricketer Jonty Rhodes have expressed their desire to play India. After getting private messages from Prime Minister Narendra Modi, both resorted to Twitter. Gayle, 42, who plays cricket for the West Indies, remarked about his special relationship with the Indian public. While South African Rhodes, a former Mumbai Indians fielding coach who spends a large portion of the year in the United States of America, has a daughter named 'India,' West Indian swashbuckler Gayle has been a huge hit amongst cricket fans for his exploits within the IPL.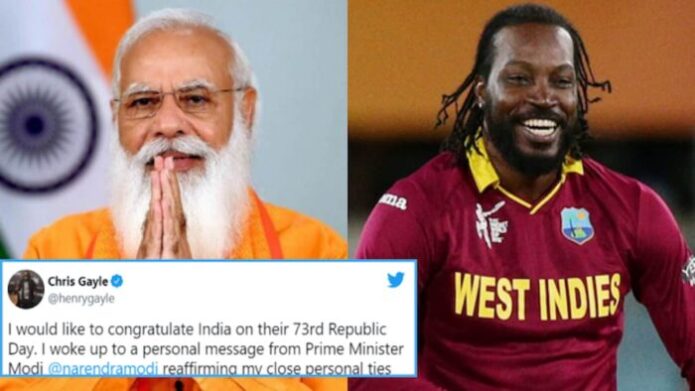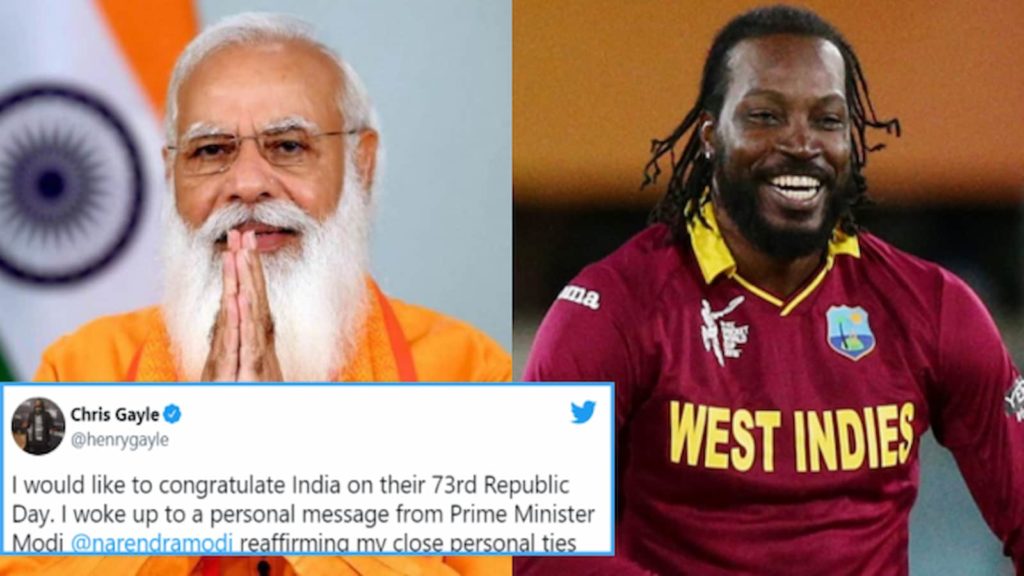 Jonty Rhodes
Jonty Rhodes also tweeted on India's Republic Day, a few hours after Gayle's tweet. "Thank you @narendramodi ji for the very kind words. I have indeed grown so much as an individual on every visit to India. My whole family celebrates #RepublicDay with all of India, honoring the importance of a #Constitution that protects the rights of the Indian people #JaiHind," Rhodes wrote.
The PM's letter that Rhodes shared on his social media page said," I decided to write to you and a few other friends of India, with a sense of gratitude for your affection towards India and a hope that you continue to work closely with our nation as well as our people."
Modi also made a special mention of Rhodes' daughter. "This special bond was truly reflected when you named your daughter after this great nation. You truly are a special ambassador of the strong relations between our nations."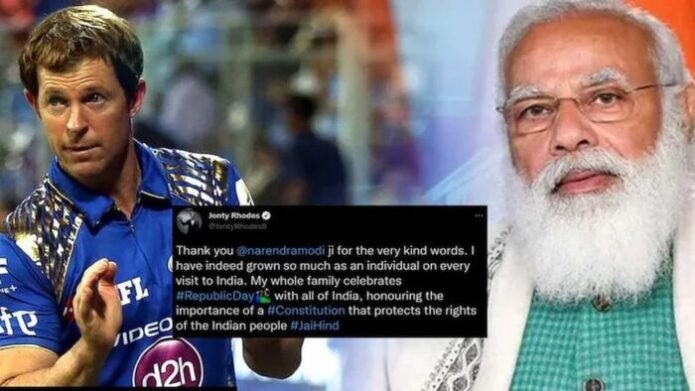 Kevin Pietersen
Two days after the Republic Day, former England cricketer Kevin Pietersen also tweeted PM Modi's letter to him. "Dear, Mr. @narendramodi, Thanks for the incredibly kind words in your letter to me. Ever since stepping foot in India in 2003, I've grown more in love with your country on every visit. I was recently asked, 'what do you most like about India' & my answer was easy- THE PEOPLE," Pietersen wrote.
Also read: Top 5 Players With Most Sixes In International Cricket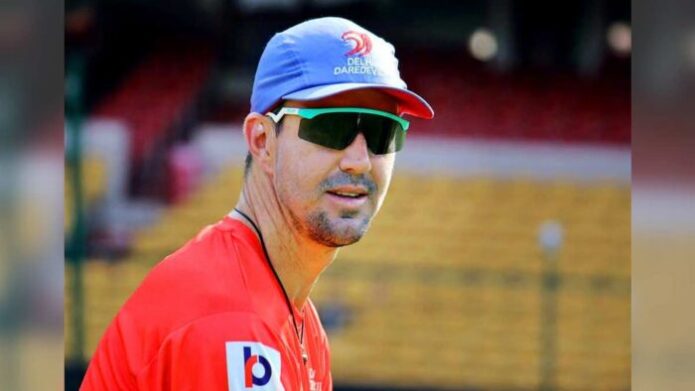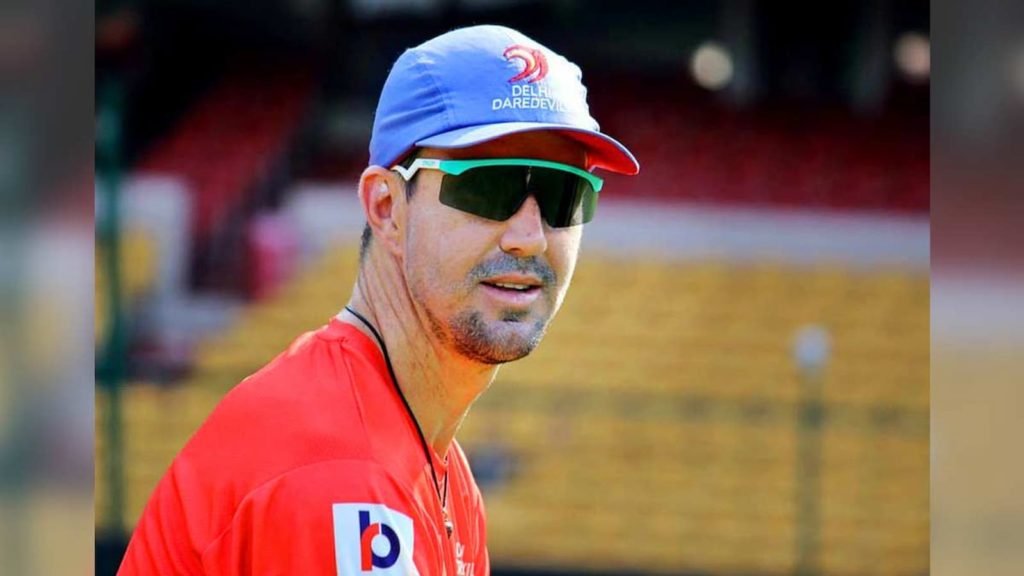 Brett Lee
Former Australia pacer Brett Lee, who acquired a letter from Prime Minister Narendra Modi on India's seventy fifth Republic Day. Also, on Saturday expressed his gratitude for the "honor." 
Lee wrote, "Such an honor to receive this letter. Thank you @narendramodi. It's no secret how much I love India & its people & feel grateful that I've been able to spend so many years enjoying this beautiful country I'm a few days late, but Happy Republic Day India."
Lee's tweet was in response to Prime Minister Modi's letter of gratitude, in which he congratulated the previous pacer for his love and affection for India and its culture. The genuine Twitter handles of the Prime Minister's Office and the High Commission of India in Canberra were also tagged by the former Australian participant. Lee has had a large fan base in India since his gambling days, and his notoriety grew when he played for the Kolkata Knight Riders and Kings XI Punjab (now Punjab Kings) in the Indian Premier League (IPL).