Both cricket and Bollywood have a massive following in our country. When cricket amalgamates with the element of Bollywood, people definitely go bananas! Well aware of this fact, the film industry has time and again made efforts to please the audiences by furnishing them with cricket-crazy movies. However, no matter how many such movies are present, the audience is always hungry for more. There is no refutation of the fact that Bollywood has further promoted and strengthened the people's love for cricket. Let's acquaint you with the 10 best cricket based movies produced in Bollywood. Be it recent or retro, we've got you everything covered below!
10. All Rounder (1984)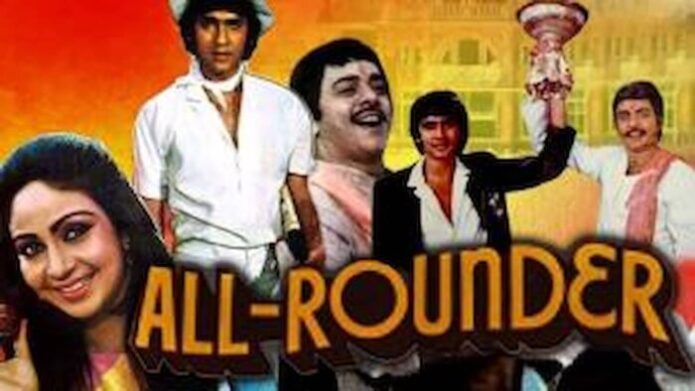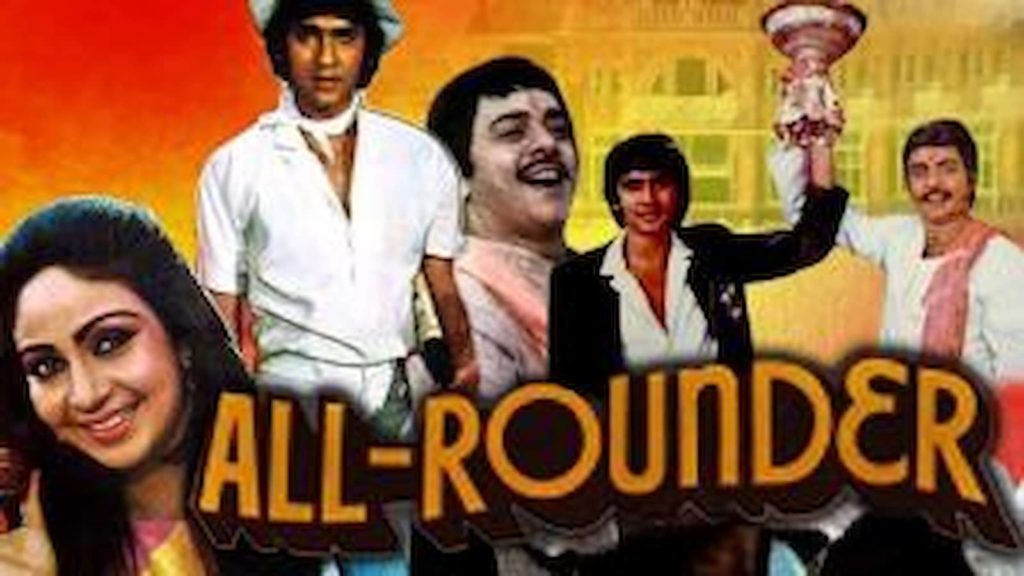 This film, directed by Mohan Kumar, tells the tale of a cricketer's rise and fall. It starred Kumar Gaurav as a talented cricketer. The protagonist Ajay (Kumar Gaurav) is subject to false allegations that bans him from the sport forever. With everything cascading down in his life, he eventually becomes an alcoholic. The crux of the story is all about how he brings himself back on track. All Rounder was one of the earliest films made on cricket in India. Therefore, being one of the pioneers, it classifies in the 10 best cricket based movies produced in Bollywood.
9. Chain Kulli Ki Main Kulli (2007)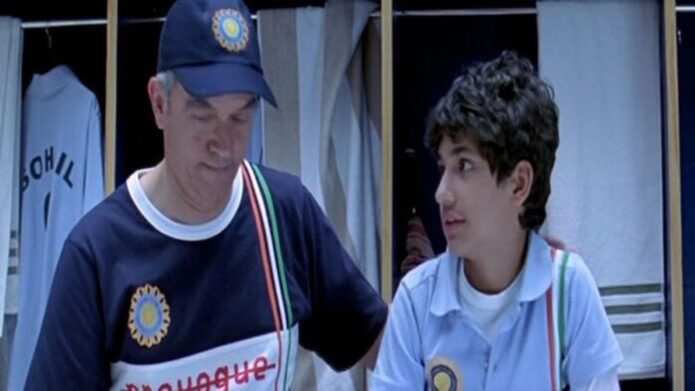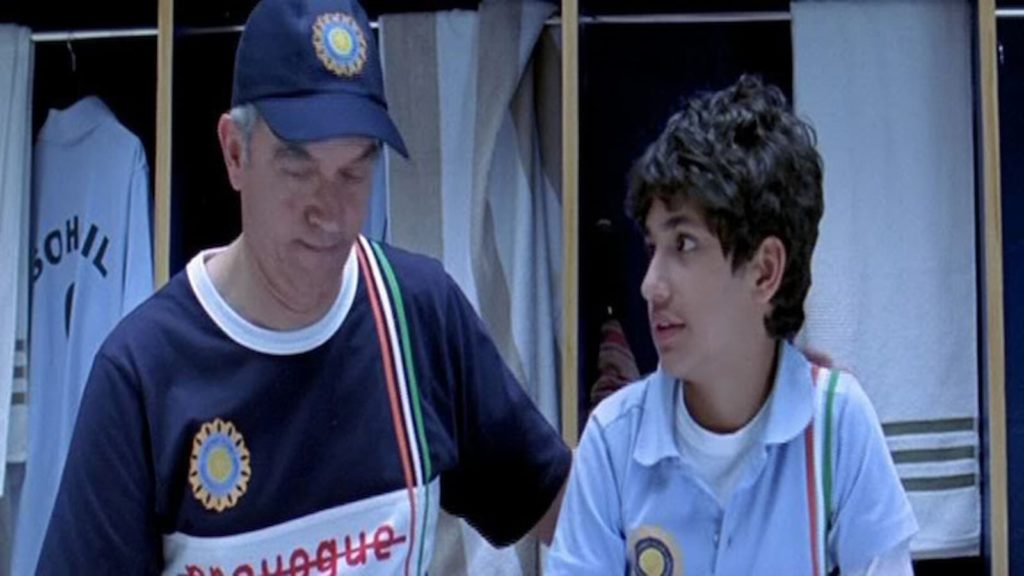 Chain Kulli Ki Main Kulli was the one to get all the young cricket enthusiasts brim with excitement. Starring Zain Khan (Karan) and Rahul Bose (Varun), the movie delineated the idea of a magic bat. It was a belief that the legend Kapil Dev used it in the final of the 1983 World Cup. Karan, an orphan, gets a chance to play in the Indian cricket team. His demonstration of some spectacular performances with his magic bat was impressive for the Indian team's coach. Later, somebody steals the magic bat when a crucial match is round the corner. Due to this mishap, Karan loses faith in himself. Thanks to Varun, who didn't give up and persuaded Karan that magic was within him. At last, we have a happy ending where India wins the series and Varun adopts Karan.
8. Dil Bole Hadippa (2009)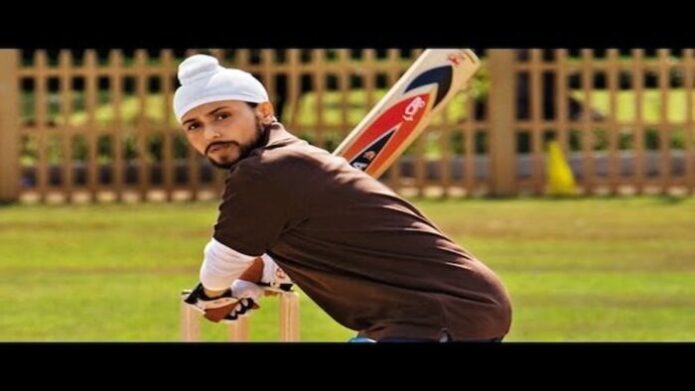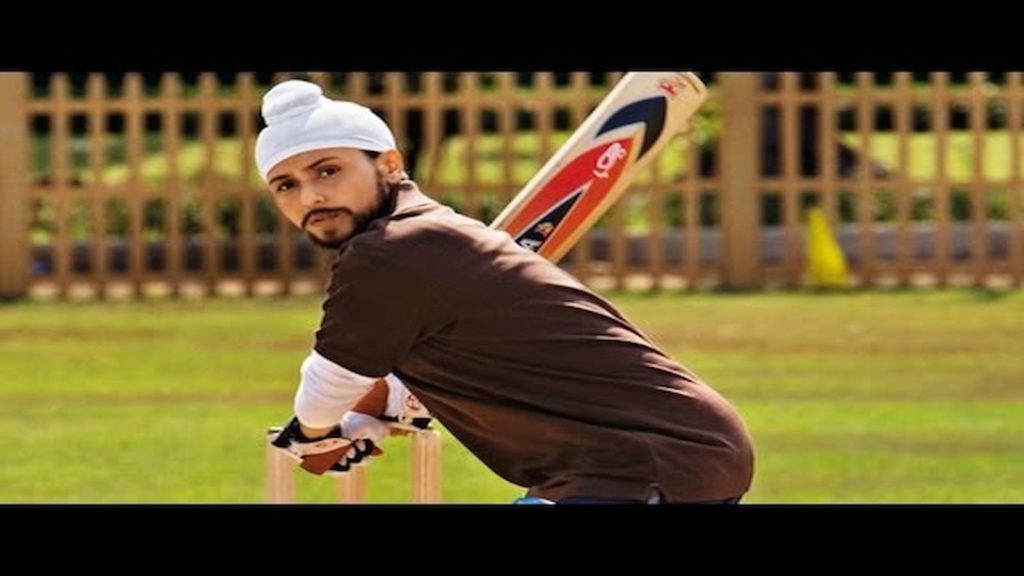 This movie made Rani Mukherjee the first actress to play cricket on-screen! Rani Mukherjee's (Veera's) skillset isn't respected just because she's a girl. When disguised as a boy called Veer, team India's captain, Shahid Kapoor (Rohan) selects her to play a tournament against Pakistan. Parallelly, Rohan falls in love with Veera but is distressed when she reveals her identity as Veer. Mad at her, he later forgives her and lets her be a part of the team in the last crucial match. Veera's will to play cricket was so strong that even a fractured hand couldn't stop her from making India proud. At last, Rani Mukherjee discloses her real identity and delivers a touching speech regarding the assimilation of women in so-called 'male-dominated' fields. Bollywood really conveyed an important message through this movie!
Also Read: Top 10 Best & Most Popular Cricket Websites To Follow In 2021
7. Ferrari Ki Sawaari (2012)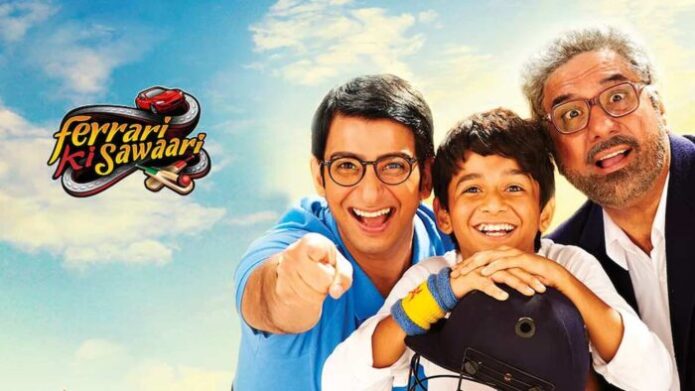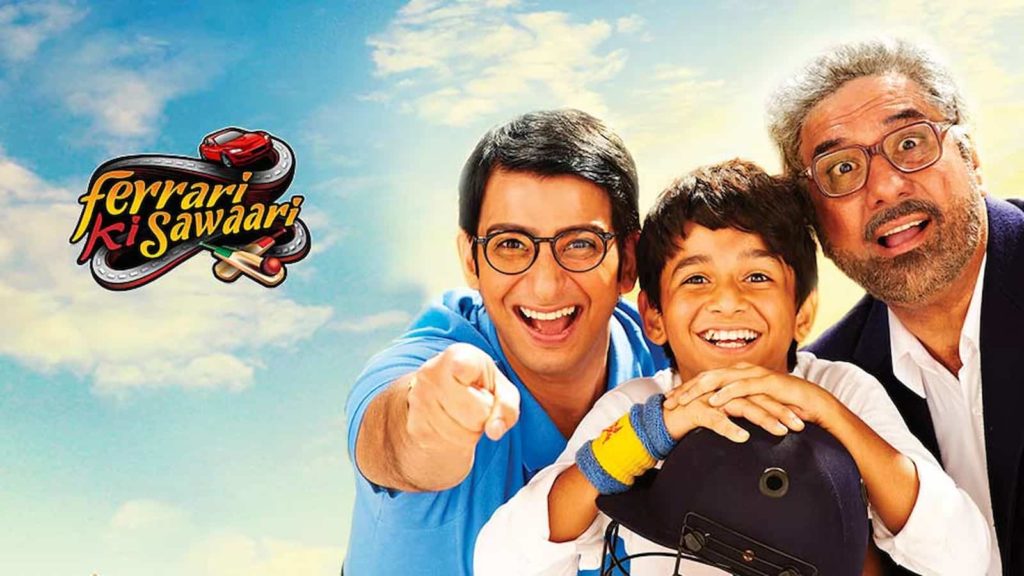 Making to the list of 10 best cricket based movies produced in Bollywood, Ferrari Ki Sawaari is a movie that appeals to a lot of kids. Alongside cricket, the film underlines the intricacies of a father-son relationship. It showcases how far parents can go to fulfil their children's dreams. Sharman Joshi (Rustom Behram Deboo/Rusy) and Ritvik Sahore (Kayoze Rustom Deboo/Kayo) are the main cast. Kayo loves cricket and has a goal of going to London for a cricket camp. He dreams of playing at the Lord's Cricket Ground. His father, Rusy wants his son's dream to come true. Hence, he makes a dishonest decision by taking Sachin Tendulkar's car for one day without the knowledge of its owner so he can have enough money to send him there. A wild ride begins and gradually the film unfolds numerous other aspects that leave the audience breathless!
6. Patiala House (2011)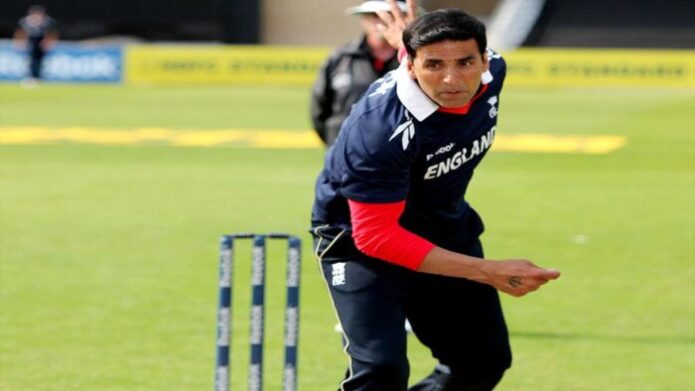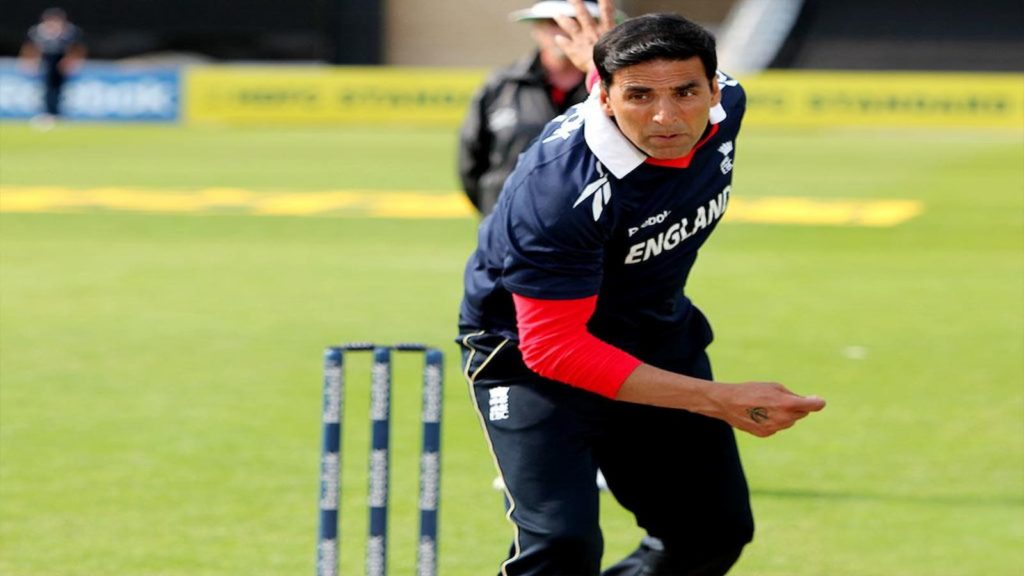 The storyline of this film revolves around a young British Indian whose passion for cricket is conflictual with his father. Rishi Kapoor (Gurtej Singh Kahlon) condemns the way English people treat Indians. Thereby, he is strictly against his son Akshay Kumar (Parghat Singh Kahlon) to give a trial for England's national team. As Pargat's bowling talent was going to a waste, Anushka Sharma (Simran Chaggal) pushes him to give another chance to cricket despite him being middle-aged. He resumes to train hard and even gets better with his skillset. Furthermore, he gets selected for the England's national team and leads them to new heights. A lot of drama comes into play when his father finds out about his son's deeds, but nevertheless, everything ends well. The film underlined the fact how important it is to never stop chasing your dreams.
5. Iqbal (2005)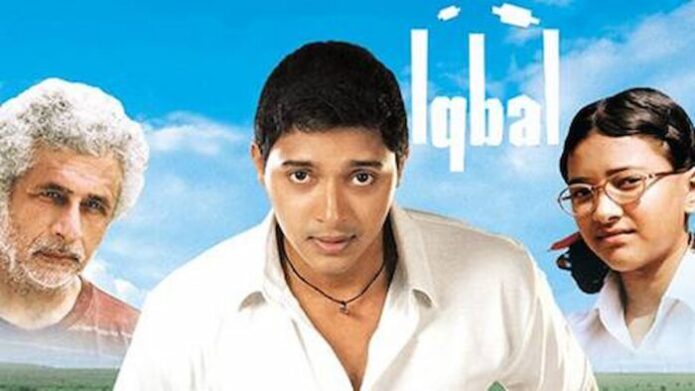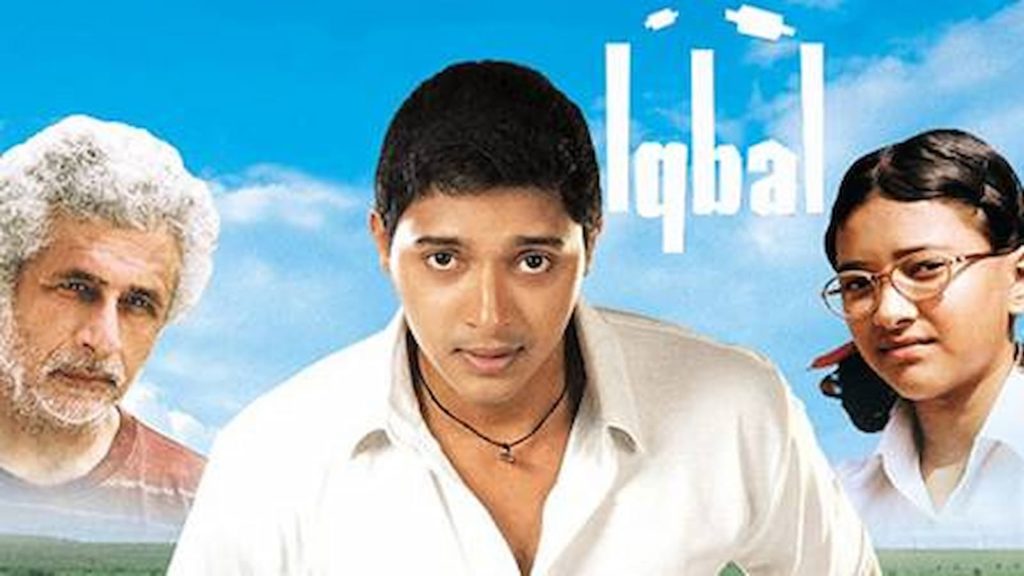 Directed by Nagesh Kukunoor and produced by Subhash Ghai, this movie too focused on the importance of chasing one's dreams. Iqbal marked the debut of Shreyas Talpade in Bollywood. He played the role of a deaf and mute cricketer. Shreyas Talpade (Iqbal), a natural pace bowler dreams of representing India. Unfortunately, his father was apprehensive about it and thought it was a waste of time. I really wonder if fathers have anything against their sons playing cricket! Naseeruddin Shah (Mohit), a former cricketer sharpens Iqbal's game and gets him selected for the Andhra Pradesh Ranji team. Performing outstandingly, Iqbal soon becomes their star wicket-taker. Later, he gets noticed by Kapil Dev (playing himself) and bestows the deaf and mute cricketer a place in the national team. Rowing through ups and downs, this film furnishes another example of a rags to riches story.
Also Read: "Mumma"- Anushka-Virat Kohli Daughter Speaks For The First Time In An Adorable Video
4. Azhar (2016)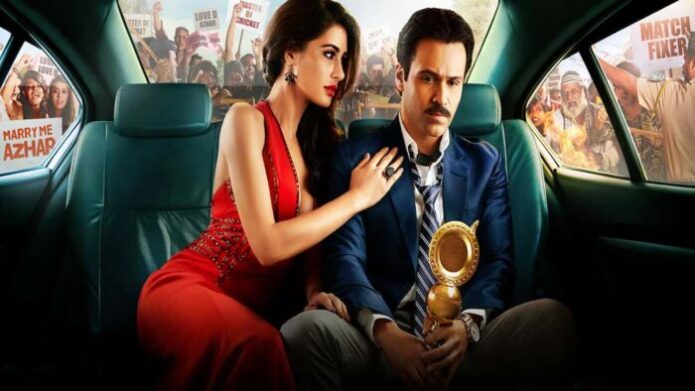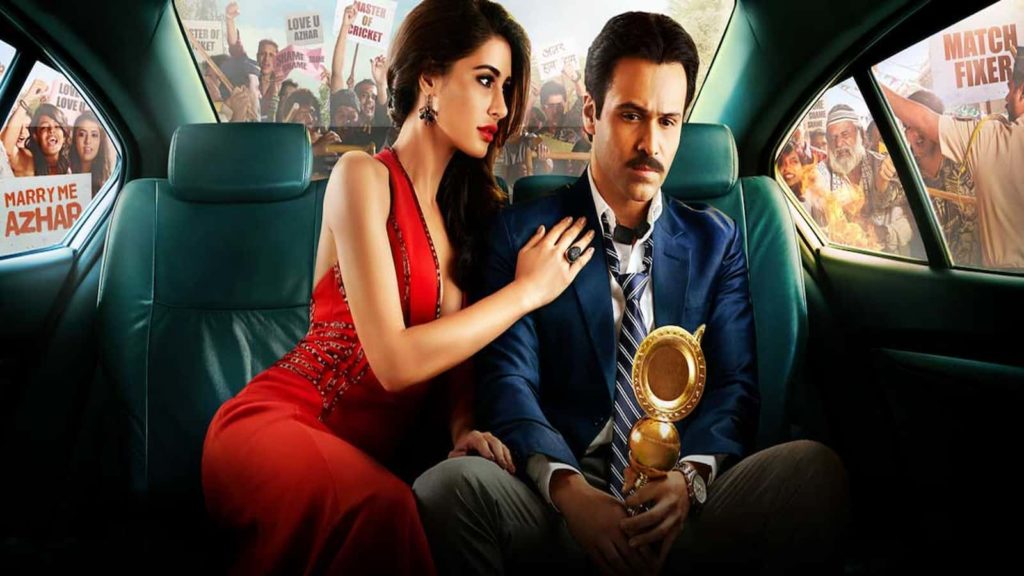 An addition to the string of biopic films, Azhar speaks about the life of former Indian captain, Mohammad Azharuddin. Emraan Hashmi is the protagonist of the movie and plays the role of Azharuddin. In his zenith, he was known for his batting and fielding. Moreover, he held a test batting average of 45.03. He led a good life off the pitch as well. He divorced his first wife Naureen (played by Prachi Desai) in 1996 to tie the knot with actress Sangeeta Bijlani (played by Nargis Fakhri). A victim in a betting scandal, Azhar's career really did not see a good end. The movie covers everything about it and how the court lifted the ban imposed by the Indian cricket board on Mohammad Azharuddin.
3. MS Dhoni – The Untold Story (2016)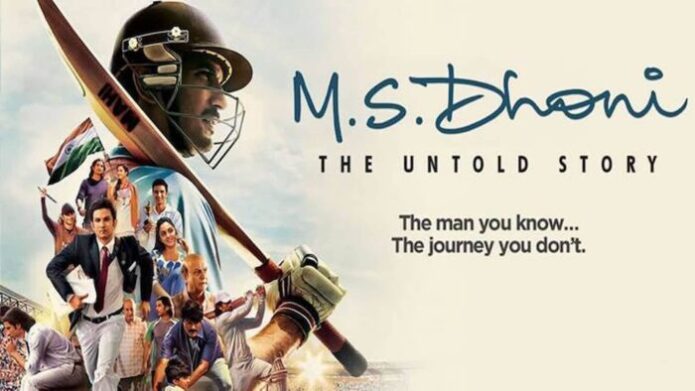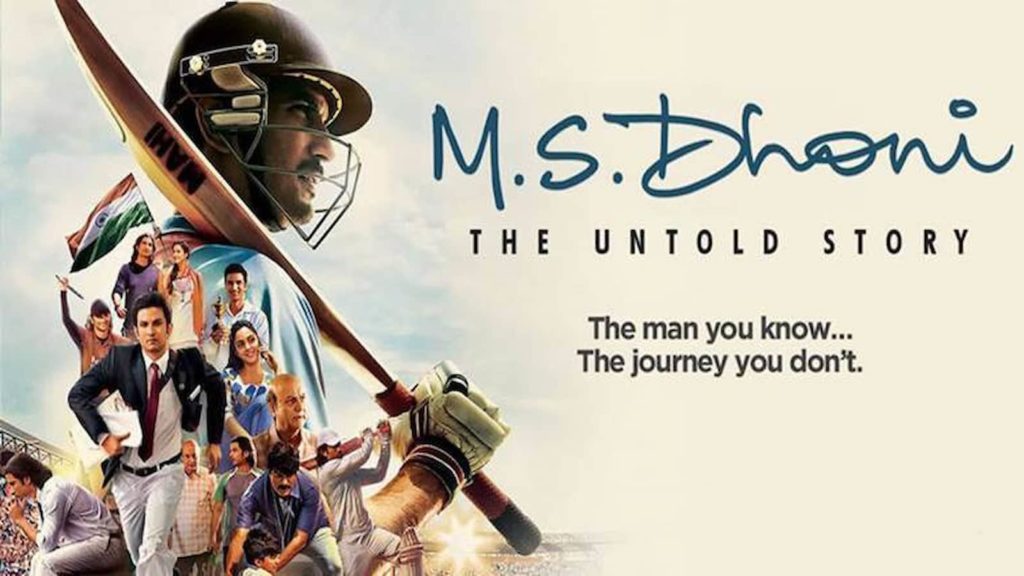 "Mahi maar raha hai!" really got going in the audience heads with the release of this film! Without a doubt, MS Dhoni is one of the most admired cricketers in our country. Played by Sushant Singh Rajput, this biopic gives an insight into his past struggles. It shows how he led India to lift the World Cup in 2011. Mahi leaves his job as a ticket collector in the Indian railways to pursue his dream of being a cricketer. He makes his way to the Indian national team with continuous hard work and dedication,. The movie beautifully covers the aspects of Dhoni's love interests, making it a wholesome film. Almost touching upon every facet of his life, everyone appreciated the film, and it remains a favourite watch for many.
2. Lagaan (2001)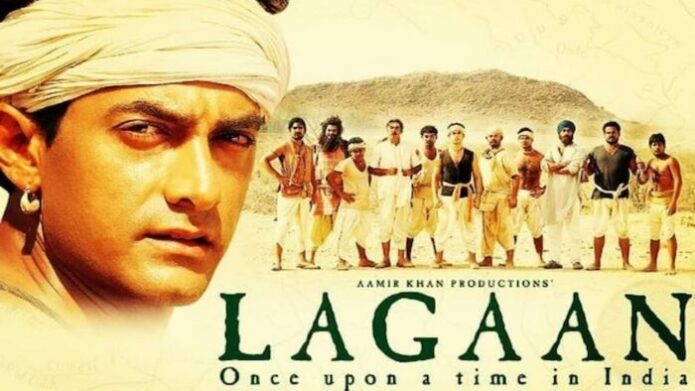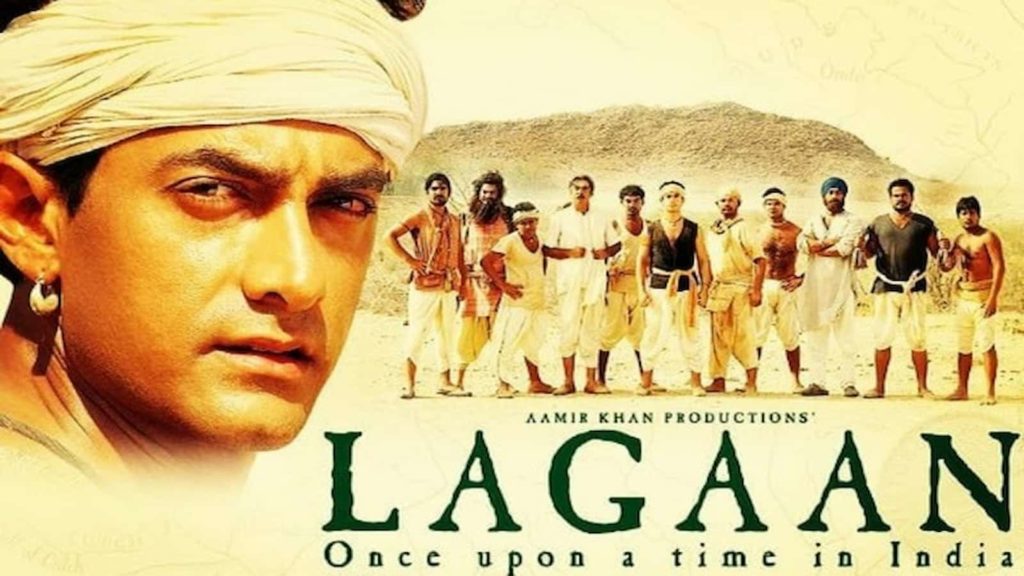 Lagaan is one of the iconic cricket films of all time. It takes us to a pre-independent India where we defeat Britishers in their own game. It is directed by Ashutosh Gowariker and produced under the banner of Aamir Khan Productions. Lagaan is the all-time favourite for many! Additionally, which Indian will not relish seeing us beating our colonisers! Aamir Khan (Bhuvan), a villager, learns the game's intricacies and later teaches them to fellow villagers in the team. The Indians were determined to defeat the Britishers to stave off paying taxes. Otherwise, "3 guna lagaan" would have been imposed on them. The film underlined the importance of teamwork and made people learn what unity means in a real sense. Above all, having that inculcated sense of patriotism in it, Lagaan really captured the audience's eyes.
Also Read: 83 Movie All Unknown Facts – 83 Movie Making Story
1. 83 (2021)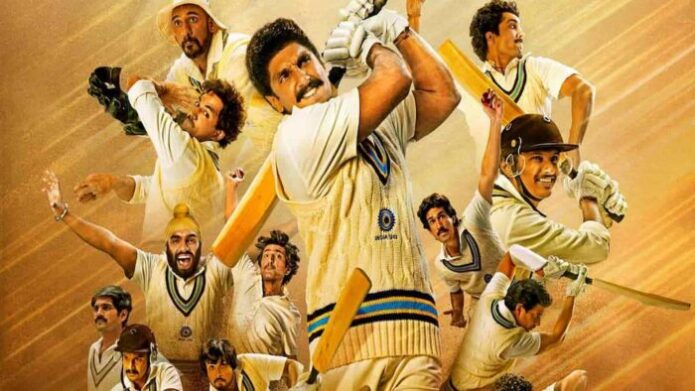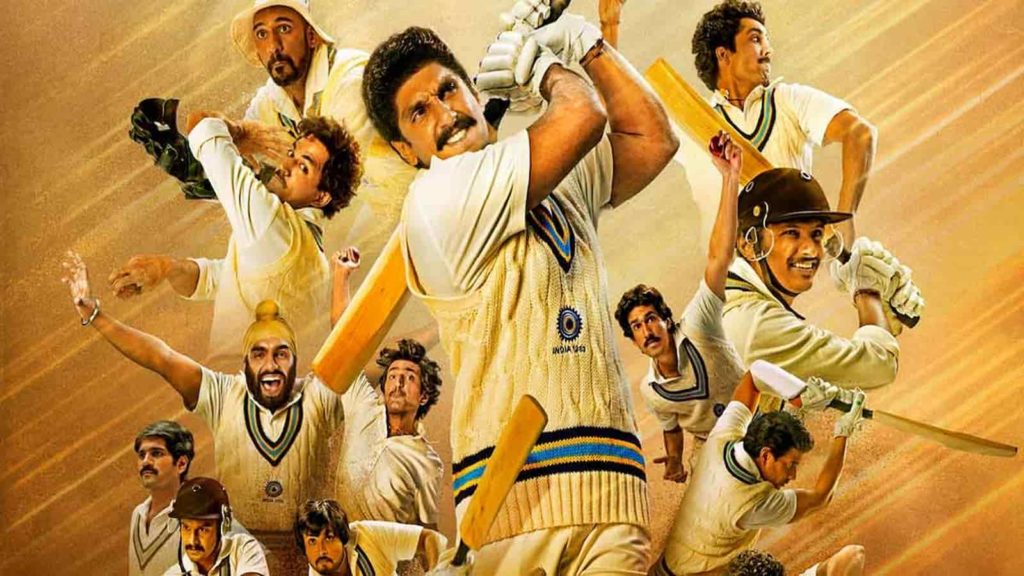 A recent 2021 release, 83, has got everybody talking. It is a biopic of Kapil Dev illustrating our heroic win in the 1983 World Cup. Ranveer Singh stars as Kapil Dev in the movie. 83 unfolds the victorious journey of the Indian cricket team back then. Who knew that the underdogs would establish themselves so well by triumphing over the mighty team of West Indies! After having a mention of his legacy in several movies, Kapil Dev finally has a biopic made on his heroism. Released on Christmas Eve in India, this film is busy garnering audiences all across the country. Not elaborating on further details, we leave you to savour the movie by your own selves!
This was it for the list of 10 best cricket based movies produced in Bollywood. We hope it was an interesting read and brought back some nostalgia as well. Given that Bollywood knows how to make alluring cricket-crazy movies, the Indian audience shall never stop looking forward to it. In conclusion, let's inhale the spirit of the sport and grow a bit more fond of it!
For more such engaging content, keep an eye on thesportslite.com