In a nation where Crickets rules mind of every single individual , Tennis has also been a major highlight of country's sporting events. There has been moments when Indian athletes have delivered it at big stages. Whether we talk about Asian Games, Commonwealth Games or Olympics Indians have contributed at every big stage. Not only this but also India has reached Davis Cup Final for three times which is also known as tennis World Cup. Furthermore ,there are few country's men and women who have the opportunity of being Grand Slam Winners. Thus, here we take a look at Greatest Indian Tennis Players and some of their artistic works:
Greatest Indian Tennis Players
Ramanathan Krishnan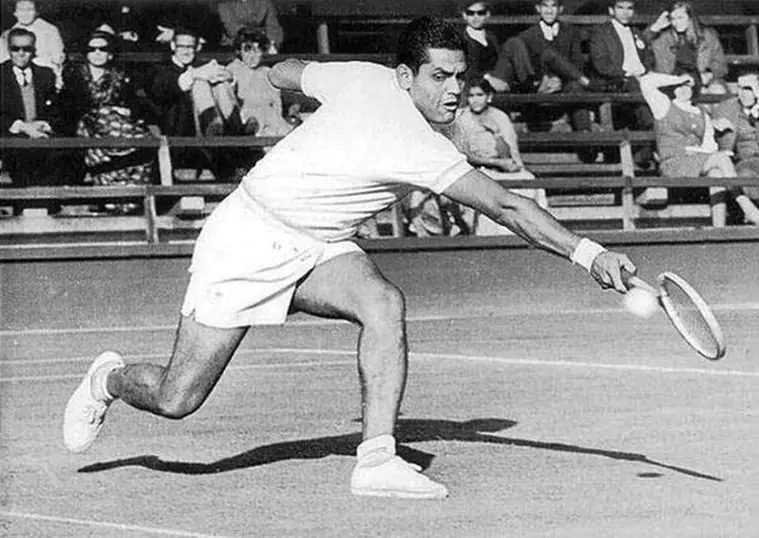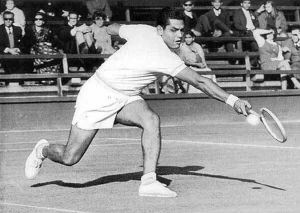 Regarded as "The Father Of Indian Tennis" and twice a semifinalist at Wimbledon. Born in Madras, India on March 11, 1937 and and seventeen years later won his first Junior Grand Slam, Thus, becoming the First Asian to win the boys' singles title at Wimbledon. Ramanathan has been a regular part of India's Davis Cup Team from 1953 to 1975. Moreover in 1961 he reached his highest career ranking of World No.6 in 1961. The Government Of India has also rewarded him with Arjuna Award, Padma Shri and Padma Bhushan respectively in the years 1961, 1962 and 1967.
Check out: Top Five Richest Football Players in the world
Vijay Amritraj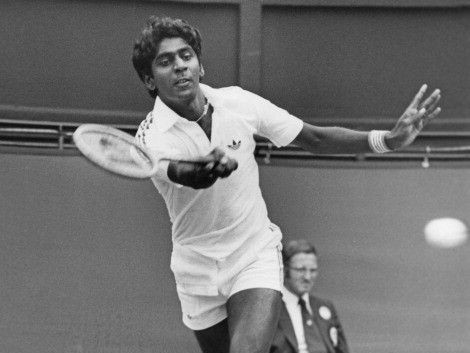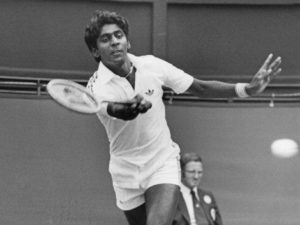 The retired Indian Tennis player currently working as a sports commentator was born in Madras, Indian on 14 December 1953. Vijay owns two silvers of Davis Cup in his collection along with 15 career titles. He reached his highest career ranking of World No.18 on 7 July ,1980. Along with this noticeable tennis career Vijay has also tried his acting lucks in some movies. He had to have some worth seeing shots at movies name Octopussy and Star Trek 4. In 1963 He was acknowledged with India's 4th Highest Civilian Award Padma Shri.
Ramesh Krishnan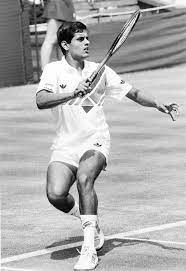 Son of the Great Tennis Player Ramanathan Krishnan surely followed some of his father's step. The 60 years old Chennai born has also been ranked the No. 1 junior player in the world by winning the Wimbledon and French Open Junior Titles. On 28th January, 1985 he reached his career high singles ranking of World No.18. Similarly he was the part of the 1987 Davis Cup final reaching national side. And has been awarded with Padma Shri By the Government Of India.
Also Read: All Grand Slam Winners From India
Leander Paes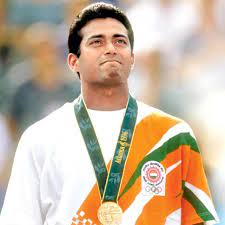 Indeed , the most successful tennis star of India registers his name as Leander Adrian Paes . Not only in singles but also in doubles he is regarded one of the best player worldwide. With entering the 1996 Olympics as a wild card entry Paes just shocked every tennis fan. After beating Fernando Milegeni he became only the second Indian to win an individual bronze medal at Olympics. In the same year he was acknowledged with the highest sporting honor Major Dhyan Chand Khel Ratna. The year 1999 was a big turnout for his doubles career when he along with his partner Mahesh Bhupathi entered 4 Grand Slam finals winning two out of them .
Sania Mirza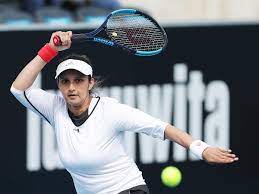 Daughter of one of the known sports journalist Imran Mirza and former No.1 Sania mirza. The 6 time Grand Slam title winner also finished 4th along with Rohan Bopanna at the 2016 Olympics. Sania is known for her Doubles career but has some famous victories over athletes like Marion Bartoli, Martina Hingis and many others. For her immense contribution in Indian Tennis she was honored with India's Highest Sporting Honor Major Dhyan Chand Khel Ratna In 2005. Also announced UN Women Goodwill Ambassador for South Asia Sania has been the inspiration to many young girls in India and all over the world. In 2006 she was listed as among Top 100 most influential people of the world.
Also Read: Best Indian Female Cricketers
| | |
| --- | --- |
| NO. | Player names |
| 1. | Ramanathan Krishnan |
| 2. | Vijay Amritraj |
| 3. | Ramesh Krishnan |
| 4. | Leander Paes |
| 5. | Sania Mirza |
For more such interesting sports news do visit : The SportsLite more frequently.