What's the first name that comes to your mind when you see a kid running, yes we thought the same Usain Bolt. The 35 year old Jamaican has shined at multiple occasions at number of multinational events. The 6 time IAAF Male Athlete Of The Year is considered to be the greatest sprinter of all time. Now, Here we discuss about Usain Bolt Net Worth and his lifestyle :
Athletic Career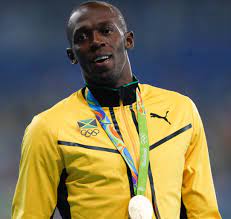 At the 2002 Junior World Athletic Championship Bolt became the youngest 200m Champion Just at the age of 15. Thus, with age and confidence on his side Bolt made his way to the 2004 Athens Olympics which he must must want to forgive because of his injury at qualification race. not only this but also at 2005 World Championship finished last at the final of 200m because of an injury. What's the best way to make a comeback is to prove them with your efforts and sure did he took that seriously. At the 2008 Beijing Olympics, he broke both the World and Olympic record in the 100m and 200m race event, but there was so much left for the Jamaican. He ended his athletic career with record 8 Olympics and 11 World Championships gold.
Acting Career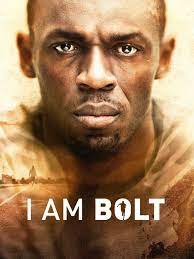 Benjamin Turner and Gabe Turner directed the Movie "I Am Bolt" which was released in United Kingdom during the time period of 2016. For instance the movie discuss about Bolt's Three Olympic Gold medals.
Also Read : Dwayne Johnson Net Worth, Annual Salary, Cars, Properties, House and Endorsements details
Annual Salary and Net Worth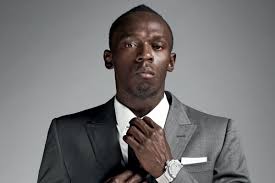 Standing 1.95 m tall Usain's annual salary is estimated across $2.2Million USD. Fortunes follows the way when you sacrifice so much for your career and Bolt is its living example. Currently his net worth is calculated around $60Million USD.
Sponsorships and Endorsements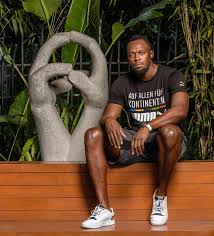 Giant shoes industry often follows big industry athletes as their representee. With soo much gaining in career Bolt gave Puma to sign an endorsements with him with which he makes $10Million USD. In addition Bolt also represents Gatorade, Visa, Virgin Media, All Nippon Airways and Hublot.
Car Collections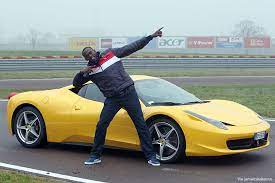 With himself having speeds like sports car bolt register many famous names in his parking. The names of which are Audi R8 V10,Ferrari 488 GTB, Tesla P85D, Nissan GT-R, Porsche 911 Turbo.
House and Properties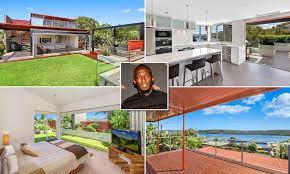 The G.O.A.T sprinter currently resides with his family in Kingston, Jamaica. In addition, he also owns a house in Australia.
Player Profile
| | |
| --- | --- |
| Name | Usain Bolt |
| Age | 35 years |
| Annual Income | $2.2 Million USD |
| Endorsements | Puma, Gatorade, Visa, Virgin Media, All Nippon Airways and Hublot. |
| Cars | Audi R8 V10,Ferrari 488 GTB, Tesla P85D, Nissan GT-R, Porsche 911 Turbo. |
| Residence | Kingston, Jamaica |
| Net Worth | $60Million USD |
For more such interesting Cricket facts and updates, please visit thesportslite.com frequently.