Bolt , controversially the most dominant and biggest name of the athlete empire. With such a big reputation he has dominated over the World Championships and Olympics over decade. First for breaking world records and then breaking his own world records. Not only this but also he has been crowned IAAF Male Athlete Of The Year 6 times. Bolt became the youngest 200m Champion Just at the age of 15 at the 2002 Junior World Athletics Championship. Injuries have been a regular part of his career but surely his legacies shades all of them. Furthermore, The Jamaican resident has some untouchable records which may not be a easy margin for any athlete to cross in future. Hence below some of his luminous performances:
Usain Bolt World Records
1.) 100m World Record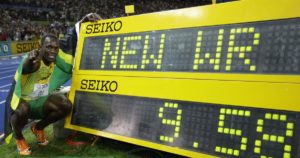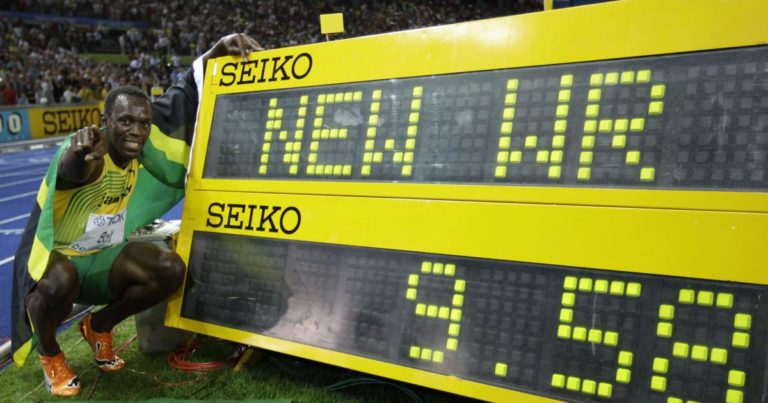 It won't be a big surprise to tell that all top three runs in 100m are registered after the G.O.A.T's name. First, at the 2008 Olympics held in Beijing ,China Bolt bettered his own record to win the Gold in 100m Finals. Moreover it was just a matter of time when he reached the till now world record at the 2009 World Championships. He recorded the time of 9.58 seconds which is considered to unbreakable even in the future competitions. His second best came at the 2012 London Olympics with a timing of 9.63 seconds.
2.) 200m World Record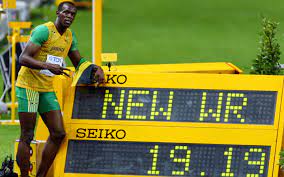 Over and above 100m comes the 200m which is similarly dominated by the Jamaican. In addition, He chose the same path like 100m to break the 200m world record The 2009 World Championships. Bolt registered his victory with a record time of 19.19 seconds. As a matter of fact bolt set down the third best timing in the same event with a clock count of 19.30 seconds .
Also Read : Usain Bolt Net Worth, Annual Salary, Cars, Properties, House And Endorsements Details
3.) 400m World Record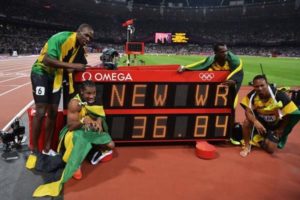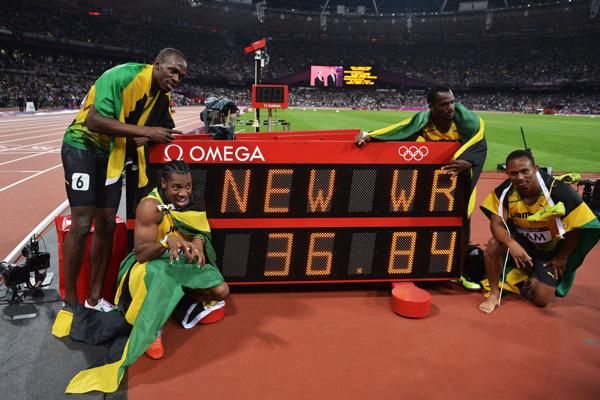 Probably the most dominant event of the Jamaicans which they have ruled for over two decades and Bolt's contribution cannot be ignored. The team comprising of Usain Bolt, Yohan Blake, Nesta Carter and Michael Frater held the second fastest time in the event at the 2011 World Championships(37.04 seconds). Just a year later they delivered the same result but with some more perfection at the 2012 London Olympics. They bettered their own timing and recorded the world's best 4*100m sprint with an invincible timing of 36.84 seconds. In fact bolt never lost a Gold between 2009-2015 at every biennial meet, except 2011 in which he was disqualified.
For more such interesting sports news do visit : The Sportslite more frequently.