With more than 450 live contest annually WWE is among the most famous brandings all over the world. In addition it was known as WWF but was renamed as WWE in 1999. The American based media company has produced some finest and biggest names in industry. So here we break it down to Five Greatest WWE Champions Of All Time :
Five Greatest WWE Champions Of All Time
Bruno Sammartino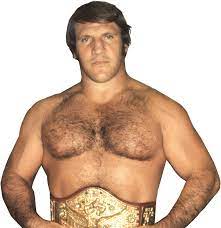 Regarded among one of the best wrestler in professional wrestling and a two time world champion. Sammartino held the record of the longest reigning WWWF champion for more than eleven years. With his debut on December 17, 1959 he pinned the opponent in just 19 seconds (Dmitri Grabowski). For instance, First he won his first WWWF championship on May 17, 1963, defeating Rogers in 48 seconds. Second he regained the title on on December 10, 1973, defeating Stan Stasiak .In 1981 Bruno announced his full time retirement from American Wrestling. Beside his wrestling career he was married to her wife name Carol and had three son. The famous wrestler died on April 18,2018 from multiple organ failure due to heart problems.
Triple – H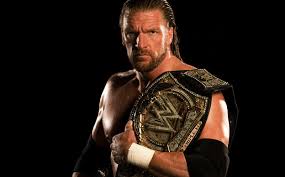 One of the most impressive name in professional wrestling Paul Michael Levesque ring named as Triple H. In fact he gained immense popularity after he became the Co-founder of the D-Generation X Stable. The fourteen time World Champion also includes Intercontinental , Tag Team and many other championships along with his name. Initially making his debut on March 24, 1992. After winning the 2002 Royal Rumble he main booked his match against Chris Jericho where he defeated him to lift the WWF Championship for the first time. Outside professional wrestling Paul is also famous for his marriage with Stephanie Mcmahon.
Also Read : top five richest WWE wrestlers In the world
CM Punk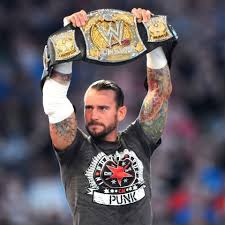 Born on October 26, 1978 Phillip Jack Brooks is famously known for his ring name CM Punk. The 2011 and 2012 wrestler of the year held the WWE championship for the sixth longest 434 days. Besides WWE Champion, Brook has also been crowned WWE World Heavyweight Champion, Tag team Champion etc. He is the only player to win the Money in the Bank contract two times in a row. Moreover he has also appeared at the UFC from 2016-18 and some movies for instance Rabid, etc.
The Rock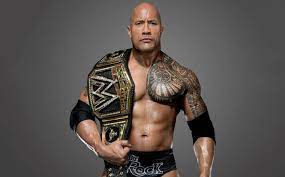 With over 275 million followers on Instagram , Dwayne Johnson is among one of the most highest paid superstar and athlete. The 10 time World Champion has also won national championship in professional Football with University Of Miami. Rock has starred in some world's most famous Films like Fast and furious, Hercules, Jumanji and many other. The 2000 Royal Rumble winner is also a two time Intercontinental, five time Tag Team champion. In ring he has some famous controversies with superstars including John Cena and Triple-H. Outside his wrestling career he is one the most followed celebrity worldwide and has two daughters.
John Cena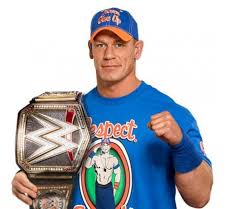 Actor, rapper, one of the greatest wrestler and the list goes and goes on for our number two John Felix Anthony Cena. The American is known world wide for his not giving up attitude in the ring and has tied Ric flair with most number of world championships. Not only this but also he is a Five time U.S Champion ,four times Tag Team champion and has main evented Wrestlemania for record five times. along with this successful wrestling career he has also starred in movies like The Marine , Trainwreck and many others and his debut studio album You Cant See Me is platinum certified .
| | |
| --- | --- |
| Superstar | WWE Title |
| Bruno Sammartino | 2 times |
| CM Punk | 2 times |
| Triple-H | 14 times |
| The Rock | 10 times |
| John Cena | 16 times |
For more such interesting sports new do visit : The Sportslite