There might be any field left where Indian Women have not shown their potential. With performances at Olympics, Paralympics and many other big sports tournament, The Indian women have made their names world wide. Cricket is one of the most famous sports in South Asia. Thus, there have been some big Indian girls involved among top players worldwide. So, here is a list of Top 10 Best Women Cricketer In India :
Mithali Raj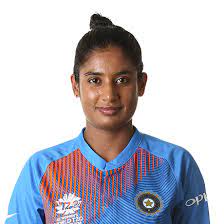 With achieving so many milestones Mithali is considered among one of the most famous and biggest cricket players. In 2017 she became the first Indian captain to lead the team to two Women's World Cup final. Not only this but also in she came into the lights when she broke the world record by scoring 214 runs in an inning against England just at the age of 19. The highest run-scorer in women's international cricket is also awarded with Arjuna Award and Padma Shri.
Shikha Pandey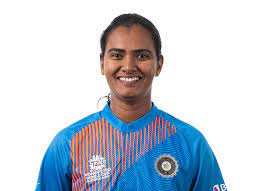 The IAF Air Traffic Controller made her debut against Bangladesh on 9th March 2014. In the same year she made Test and ODI debut against England. She has been the part of the runner up team of the 2017 World Cup Finalist team. For instance, she is the only player from Goa to make it to the national team. With over 110 wickets she has surely been inspiration to many young girls.
Veda Krishnamurthy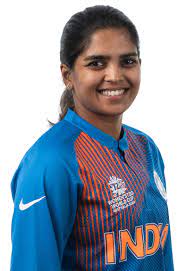 Initially trained at Karnataka Institute of Cricket at Bengaluru Veda made her debut on 30th June 2011. She is only the third cricketer from India to play in the women's Big Bash after securing a deal with Hobart Hurricanes. Her 70 runs against New Zealand made a crucial impact on securing India's position in semifinals of the 2017 Women's World Cup.
Also Read : List Of All Grand Slam Winners From India
Jhulan Goswami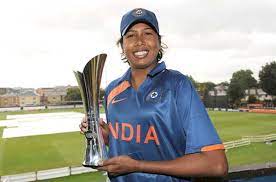 The former Indian Women's cricket team captain and the Former World no.1 bowlers stands as Jhulan Goswami. In fact she became the first bowler to take 200 wickets in ODI's. At 19 she made her debut against England in a ODI match and in 2007 was named ICC Women's cricketer of the year.
Anjum Chopra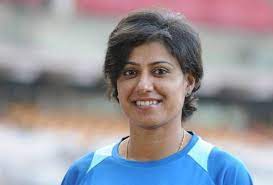 Captain, commentator, author , consultant the list just goes and goes for the famous female player. Likewise the pet lover made her debut against New Zealand in 1995. First she was named the vice captain in 2000 and the captain in the year 2002 against England. Furthermore, She is the first player to play 100 ODIs for India.
Smriti Mandhana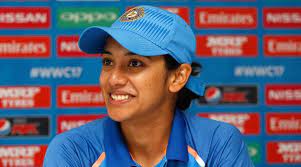 Born on 18 July 1996 Smriti is a left handed batwoman. She is one of the first two women to play in WBBL along with Harmanpreet Kaur. Besides, she made her international career debut against Bangladesh on 5th April 2013. The year 2018 defined her supremacy when first she was awarded with the Rachael Heyhoe-Flint Award for the best female cricketer of the year by ICC. And second she was also named the ODI Player of the Year in the same year.
Shubhangi Kulkarni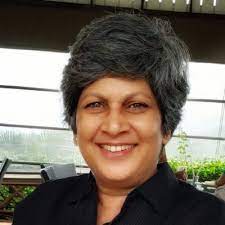 Acknowledged with the Sporting honor of Arjuna Award Kulkarni is surely a wonder women for the side. After a five wicket haul in her opening match against West Indies Women's team he came into the shining lights. Furthermore she achieved the same figure four more times. Currently she is a part of ICC's Women's committee representing Asian Cricket Council.
Neetu David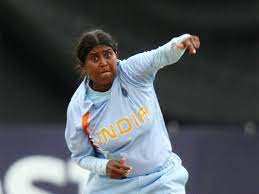 Neetu David is currently appointed as the Chairperson of BCCI's Women selection committee. She holds the record for the best bowling figure with her 8 for 53 against England. The left arm spinner started her International career on 7 February 1995 against the Kiwi side and is the first Indian bowler to take 100 wickets.
Harmanpreet Kaur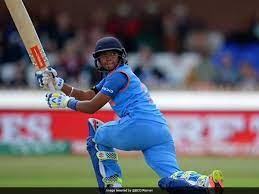 The first Indian women to score a century in T20's and the first overall Indian to play in 100 international Twenty20 matches. Similarly she is known for her aggressive playing style just like her inspiration Virender Sehwag. With her deal against Sydney Thunder in 2016 She became the first Indian to be signed overseas. At the age of 20 she made her debut against the competitors Pakistan and has also been rewarded with the Arjuna Award.
Purnima Rau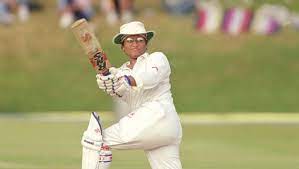 Rau coached the national women's side at the 2013 Women's World Cup. She has represented in blue jersey in 33 ODI's along with 5 Women's test matches.
For more such interesting sports and kabaddi news do visit: The Sportslite