In the recent past, Women's cricket has grown by leaps and bounds and has managed to gain more attention than ever before. With people getting aware that Cricket is eventually Cricket, irrespective of the gender playing it, the momentum is surging behind women's cricket. Several women cricketers are lately garnering much attention for their monumental performances on the field. Apart from these, there are a few beautiful names who've given a massive boost to the popularity of the game. In this article, we'll look at the 10 most beautiful women cricketers.
Jahanara Alam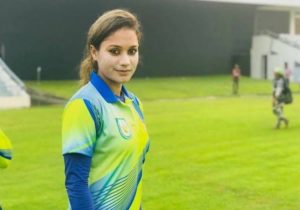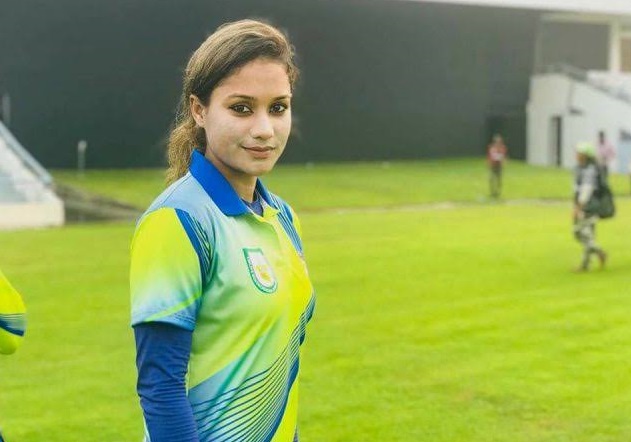 Bangladesh's all-rounder Jahanara Alam is yet another example of beauty with brains. The 28-year-old is a vital part of the Bangladeshi Women's Cricket Team. Alam has featured 71 T20 Internationals and 37 ODI picking up 55 and 33 wickets respectively. She has gracefully managed to hook TV audiences to their seats not only with her cricketing skills but also with her looks.
Holly Ferling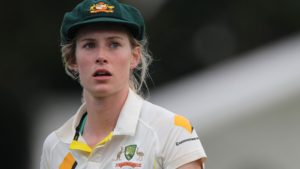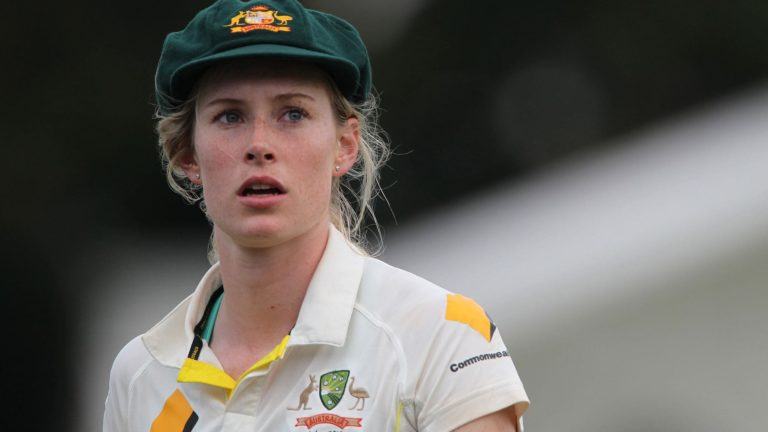 Holly Lee Ferling debuted for the Kangaroos in 2013 after she churned performances after performances in the domestic circuit. Ferling is a medium-pacer. She performed brilliantly in the 2013 Women's Cricket World Cup. However, due to a lack of consistent performances, she was dropped from the National team. The 25-year-old could never make it back to the team and her last outing in yellows came in 2016. The seamer represented Australia in 22 ODI matches picking 24 wickets. Yet, she has been working hard on her game. Holly Ferling also had a few impressive outings in the Women's Big Bash League in recent times.
Sana Mir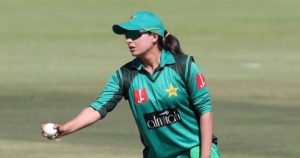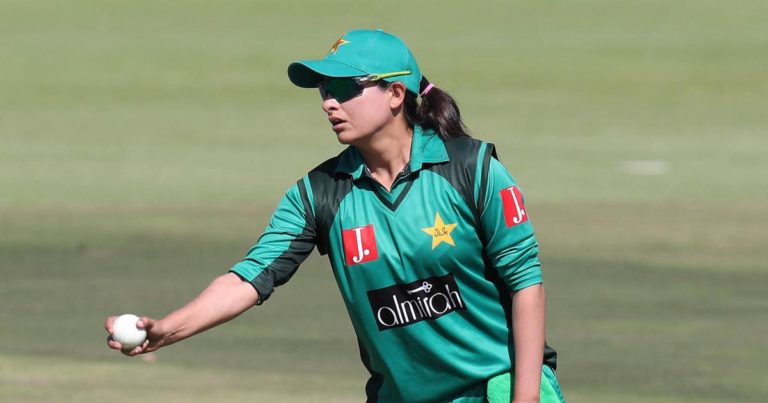 Pakistan Women's cricket team captain Sana Mir possesses a radiant aura. She is the first female cricketer to be honored with the PCB Women's Cricketer of the Year 2013 award. Sana's parents are Kashmiri. Her contributions towards the game make her many folds more tantalizing among the viewers. The popularity that she has managed to gain is the main reason behind this massive push in Women Cricket's popularity in Pakistan.
Also Read: Best Indian Female Cricketers – Top 10 Best Women Cricketer In India
Taniya Bhatia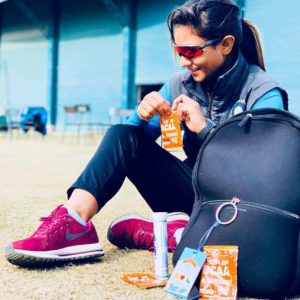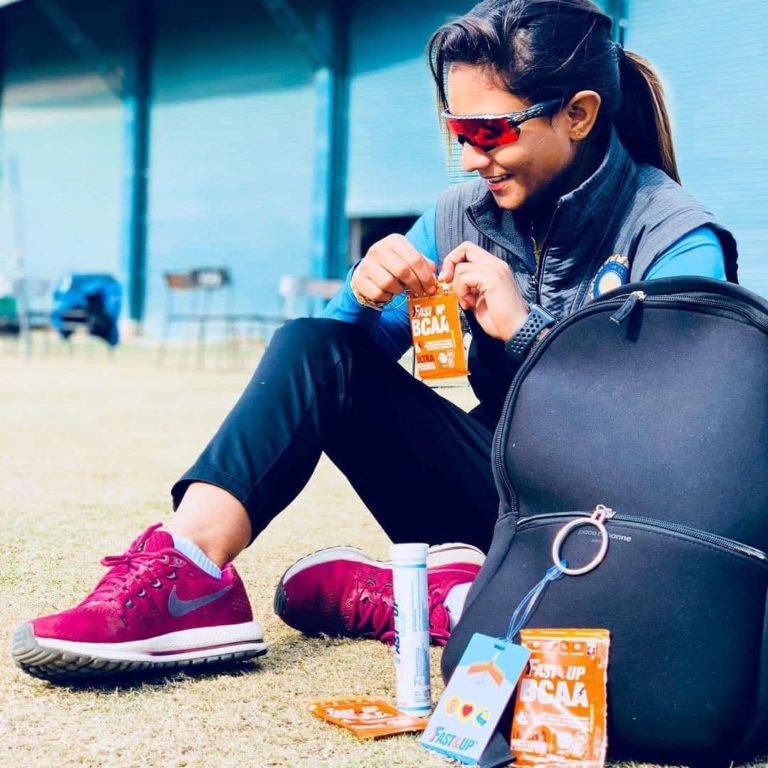 Yet another Indian cricketer who has stolen the hearts of many fans with her beautiful looks is Taniya Bhatia. The Punjab-born Wicketkeeper-Batter has stumped numerous men with her beauty. Watching her bat is one of the most mesmerizing sights in Women's Cricket. The International Cricket Council (ICC) named Bhatia as one of the five breakout stars in women's cricket in 2018. The 24-year old has a booming career as of now and is the one to look out for in near future.
Isobel Joyce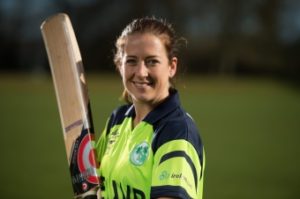 Isobel Joyce is a former Irish cricketer who has performed for her team time and over again. The former all-rounder, who is a twin of Cecelia, is as good-looking as her sister or maybe even more. She has killed it with her heroics on the field many a time. Isobel found great success with the ball during her playing days. However, she is just as good with the willow in hand. She has got a mature head on her shoulders with a calm mentality that has come in handy for her team on plentiful occasions. Isobel has achieved a lot of laurels back during her playing days. Despite Cricket not being too famous in Europe, Isobel savors a cumbersome fan following.
Kainat Imtiaz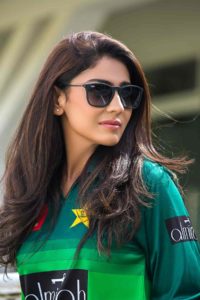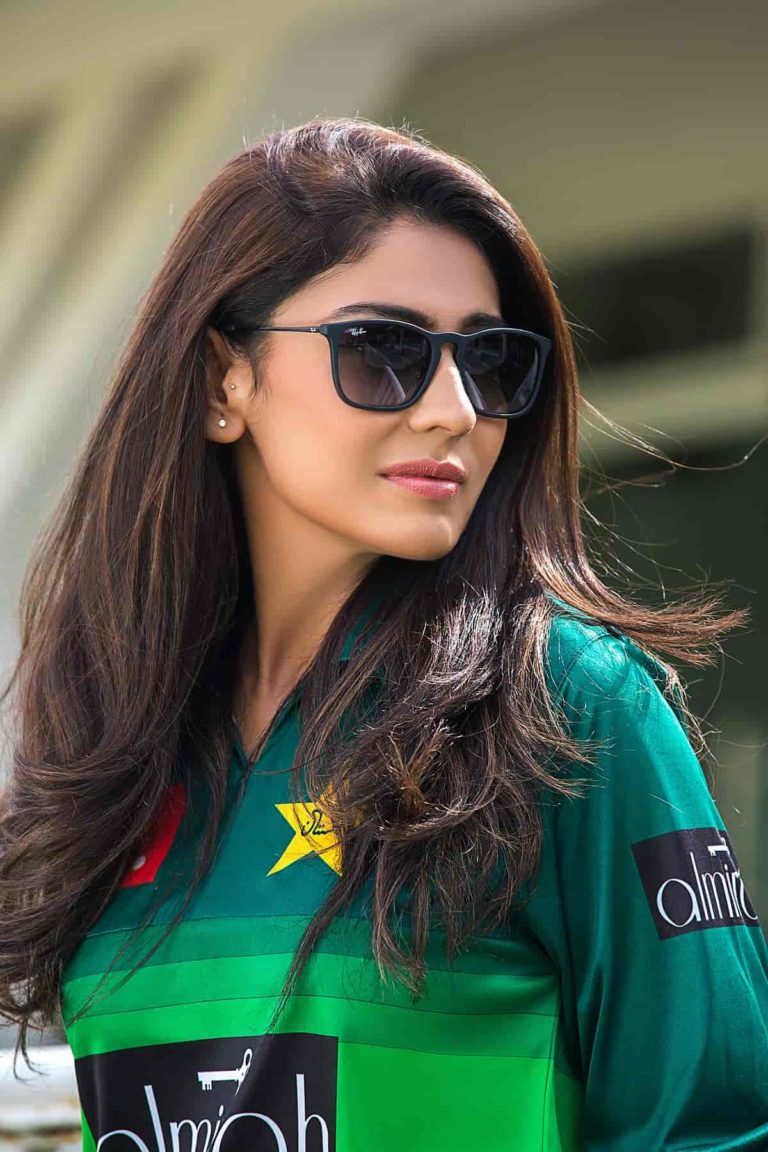 Kainat Imtiaz is a beautiful bowler, hailing from Pakistan. The 29-year-old is highly inspired by India's Jhulan Goswami and also contributes with the willow in the lower-middle order. It won't be an exaggeration to say that Kainat relishes a good fan base across Pakistan and other countries in the world. The classy and appealing looks of Kainat Imtiaz make her look no less than a model. Kainat made her international debut in 2010 but her lack of consistency meant she doesn't feature in the team regularly.
Also Read: Today in 2002, 20-years-old Mithali Raj created the world record of highest individual run scorer
Mithali Raj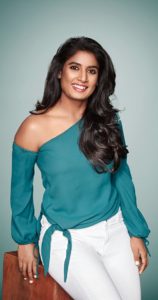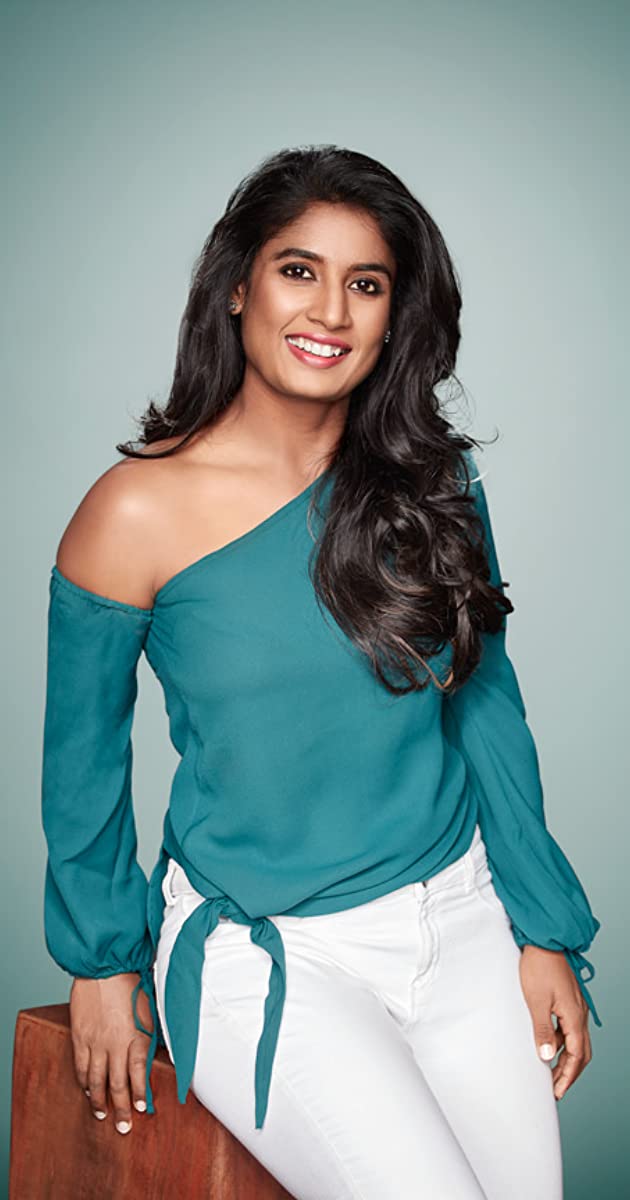 Who needs to give a second introduction to Mithali Raj? She is undoubtedly a legendary figure in the sport. The Indian veteran looks as beautiful off the field as she does while playing her shots on the pitch. She has successfully kept the cricket fans hooked to the television screens by producing terrific performances in all three formats of the game. Apart from cricket, Mithali is a trained Bharatanatyam dancer. Her witty way of speaking makes her appear massively attractive. As a result of which, people stick to their screens waiting for her to appear in the post-match presentations.
Sarah Taylor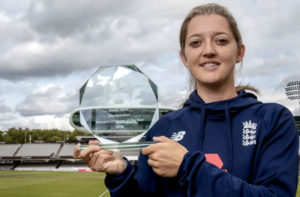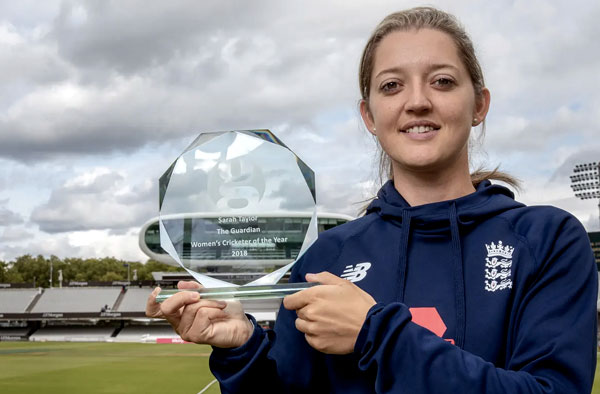 Another legendary figure to appear in the list of 10 most beautiful women cricketers is none other than Sarah Taylor. The English wicketkeeper-batter can be easily considered as one of the most renowned women cricketers of the modern era. Not only did she play a whopping 126 ODIs but she also featured in 90 T20Is for her country. Apart from being one of the best women wicketkeepers, the 32-year-old is also famous for her breathtaking beauty and infectious personality. Seeing Sarah running down the pitch used to be one of the most mesmerizing moments in Cricket.
She's got a long list of accomplishments to her name. Sarah became the first woman cricketer to have played men's grade cricket in Australia. Apart from that, she is the first female coach to a professional men's team when she put the Team Abu Dhabi through the grind for the Abu Dhabi T10 League. Sarah relishes a huge following on Instagram.
Smriti Mandhana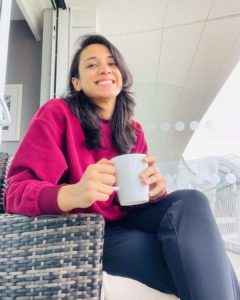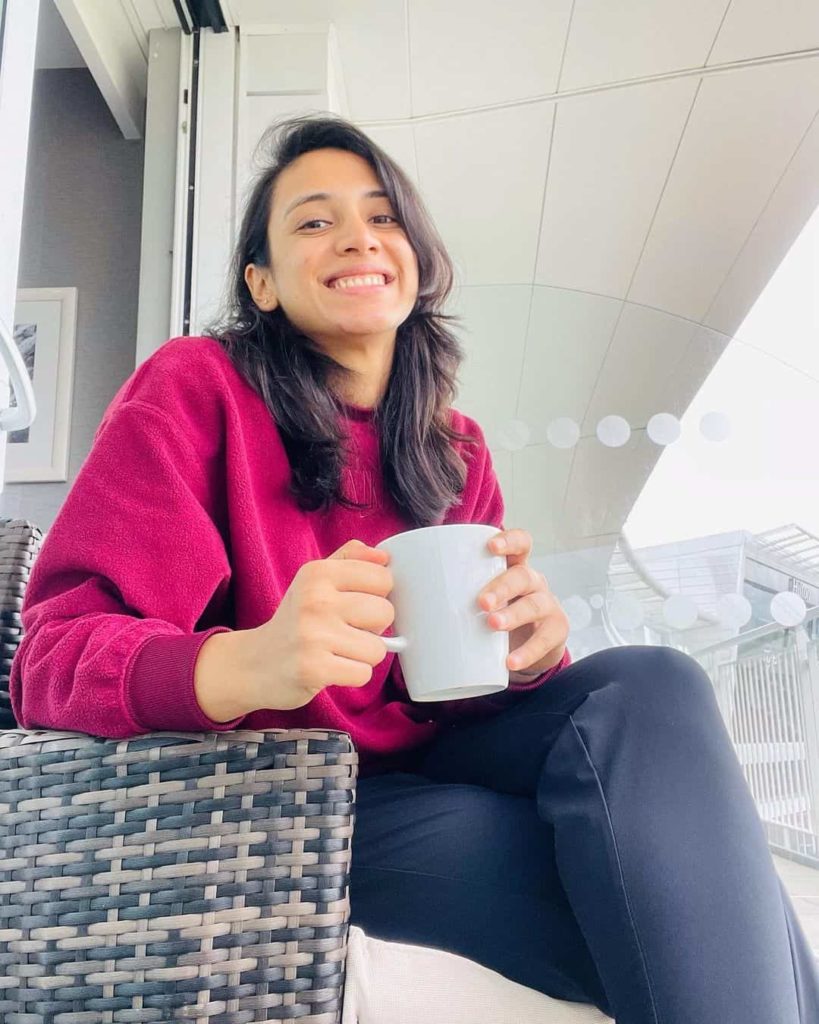 Smriti Mandhana became an instant internet sensation right after she made her debut. She shot to fame with her century in the 2017 Women's Cricket World Cup. She was termed the 'national crush' of India and has also evolved into one of the most important members of the Indian cricket team. Smriti was named the Best Women's International Cricketer by the BCCI in 2018. In the same year, ICC even awarded her with the Rachael Heyhoe-Flint Award for the best female cricketer of the year. The apex cricket council even named her the ODI Player of the Year at the same time. She is one of the first Indian cricketers to sign a WBBL contract.
Also Read: Natalie Sciver Birthday special [20th Aug]: The women who scientifically looked at sports
Ellyse Perry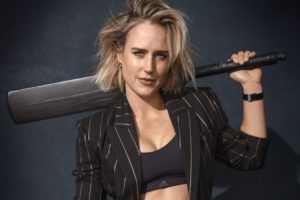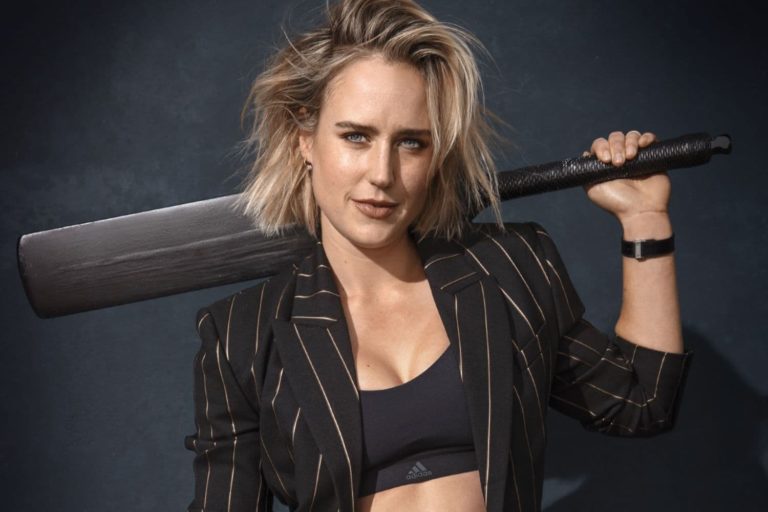 Ellyse Alexandra Perry is an Aussie all-rounder and possibly the greatest woman to have graced the game. Perry has got a penchant for Football as well and represented her team at the highest level in this sport as well. Ellyse Perry is as beautiful as she is skilled in her game. She made her debut in 2007 and since then has managed to get audiences hooked to the TV sets. The 31-year old's exquisite looks and dazzling smile add up to her personality. Notably, she is the youngest person to represent Australia in cricket.