Who is Singhraj Adhana?
Indian para shooter Singhraj Adhana was born on 26th January 1982. He has represented India at a range of international and multilateral events.
He usually competes in the highly competitive Men's 10m Air Pistol SH1 event. Another event that he has tried his hand in includes the Mixed 50m Pistol SH1 event.
Sinhgraj has a very inspirational story. At one point he had to sell the jewellery owned by his wife to support his shooting training.
Also Read: Tokyo 2020 Paralympics: Sumit Antil breaks world record thrice, won Gold Medal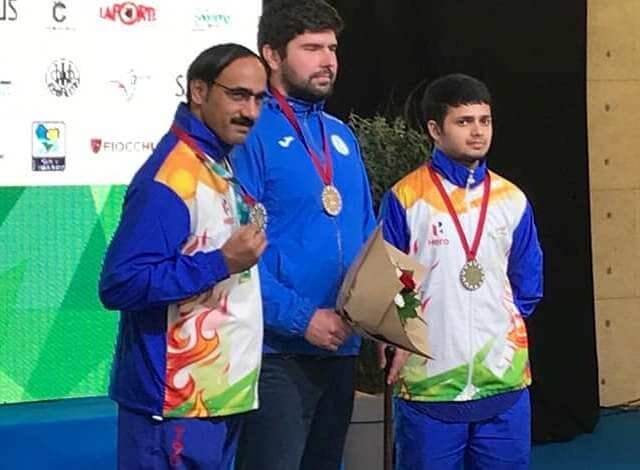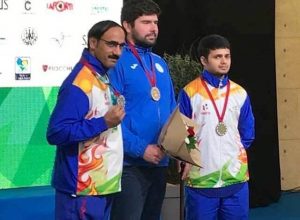 This was a huge gamble as nobody knew if Singhraj would be able to make it big in this sport. But his stature and skills have improved by leaps and bounds due to the support from various organizations and NRAI.
Singhraj Adhana's international journey
He started his participation in international events when he competed in the Chateauroux World Cup 2018, France. Here he left the audience spellbound with his raw talent and skills and bagged the gold medal.
After this, he got a chance of participating in the Asian Para Games 2018 which were held in Jakarta, Indonesia. Here as well he proved his mettle and earned the bronze piece of hardware.
Also Read: Tokyo Paralympics 2020: Avani Lekhara wins India's first gold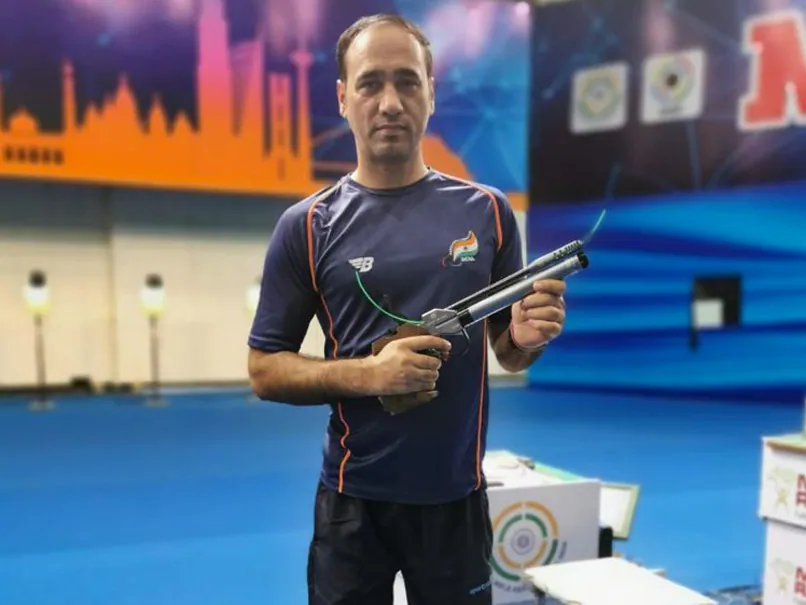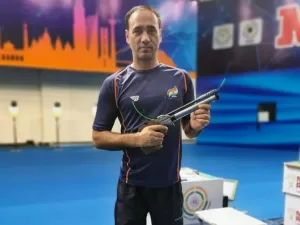 Singhraj Adhana performance in Al Ain World Cup in 2019
After this, there was no looking back as he went on to compete in the Al Ain World Cup in 2019 in the United Arab Emirates. He bagged the numero uno position in this competition thus, bagging the gold medal.
Another prestigious event he couldn't miss was that of the Osijek Worl Cup in 2019 where he looked in great form as he bagged two gold medals in P1 and P4 events and 2 bronze medals in P4 and P6 individual events.
Singhraj Adhana at the Tokyo Paralympics 2020
Singhraj produced an impressive performance at the Tokyo Paralympics. He became only the second Indian athlete after Avani Lekhara to secure two medals at a single edition of the Paralympics or olympics.
Singhraj won the bronze medal in the Men's 10m air pistol SH1. He later improved the colour of his medal to silver in the mixed 50m pistol SH1 event.
Also Read: Tokyo Paralympics 2020: Who is Yogesh Kathuniya, India's medal prospect in discus throw?
For more updates on sports, please visit thesportslite.com frequently.
Thank you for visiting. Have a good day ahead 🙂