High-jumper Nishad Kumar won Silver medal in Men's high jump
Nishad Kumar won a silver medal in the men's high jump T47 event on Sunday. He also set a new Asian record on his way to the silver medal.
Kumar is very young, aged only 21 and he seems to have a very bright future ahead as he gave a very tough fight to the whole field which consisted of a few Paralympic veterans.
Roderick Townsend of America clinched the gold medal as he set a new world record as he jumped to an astonishing height of 2.15 m. Another American, Dallas Wise clinched another silver medal as he had a jump identical to that of Nishad.
Also Read: Tokyo Paralympics 2020: Vinod Kumar breaks Asian record, won bronze medal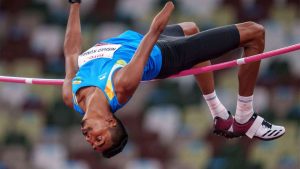 Have a look at All Top-5 Players in Men's high jump
The top 5 at the end of the event also included two Indians. Other than Nishad it was Ram Pal who finished fifth with a best jump of 1.94m.
Nishad belongs to Himachal Prades's Una. He met a freak accident at the young age of eight which resulted in the loss of his right hand.
He trains at the Sports Authority of India campus in Banglore. While training he also contracted Covud 19 earlier his year.
Kumar was one of the favorites for the podium positions due to his recent form which has been imperious, to say the least.
Also Read: Tokyo Paralympics 2020: Para-Athlete Vinod Kumar Biography, Discus Throw Career, Early Life, Inspiration, Achievements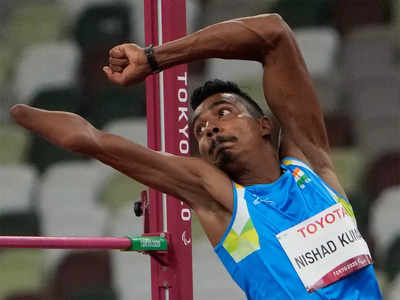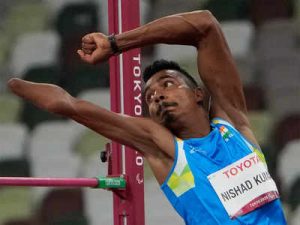 He also secured a gold medal in the men's T46/47 high jump event in the Fazza World Athletic Grand Prix held in Dubai during the first half of this year.
It's been a very long time since Nishad Kumar begins competing in Para athletics. He started his fruitful journey in 2009.
Even the Prime Minister of India Narendra Modi congratulated Nishad on his stupendous Silver medal win.
This was India's second medal of the day as Bhavina had already started the day with a bang as she secured a silver medal too.
Also Read: Tokyo Paralympics 2020: Canada's Aurelie Rivard breaks World Record, wins first Gold for the country