Dennis Daley, former offensive lineman for the Carolina Panthers, has been traded to the Tennessee Titans. The Panthers gave Tennessee Titans a fifth-round pick in the 2024 NFL Draft in exchange for Daley and a seventh-round pick. Daley was a sixth-round choice by the Panthers in the 2019 NFL Draft. He has started 21 of his 34 career NFL games while playing a variety of positions over the last three seasons (13 at Left Tackle, 7 at Left Guard, 1 at Right Guard).
Ian Rapoport tweets the News
National Insider for NFL Network, Ian Rapoport shared the news on his Social media handle. Taking to Twitter, he Wrote:
"The #Titans acquired OL Dennis Daley and a 2024 7th-round pick from the #Panthers in exchange for a 2024 5th-round pick."
Many other NFL insiders also shared the news through social media handles and other means. News went viral as Carolina Panthers gave the Tennessee Titans a fifth-round pick in the 2024 NFL Draft in exchange for Daley.
Also Read: Update: Commanders' player Brian Robinson now Stable after being Shot in Robbery Attempt
Dennis Daley for Carolina Panthers
Dennis Daley played for the Panthers in 15 games in 2021, making nine starts. In the previous season, Daley started five games at left guard and four games at left tackle. Before being placed on the Panthers' reserve/injured list in 2020, Daley participated in five games, starting three of them at left guard.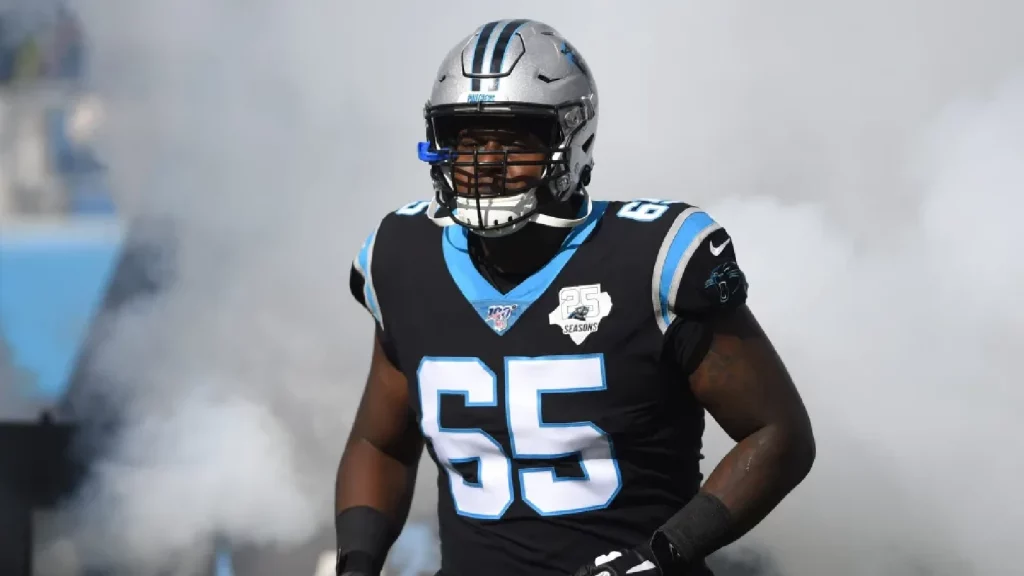 Dennis Daley was a part of the offensive line that helped Christian McCaffrey become the third player in NFL history to have more than 1,000 yards rushing and 1,000 yards receiving during his rookie season in 2019, playing in 14 games with nine starts for Carolina. In the Panthers' final preseason game against the Buffalo Bills, Daley made 31 guard snaps for the team.
Also Read: Latest NFL TOP 100 List released: Tom Brady on Top followed by Aaron Donald in latest NFL ratings
Dennis Daley in College
Dennis Daley transferred from Georgia Military College to South Carolina and played two seasons of college football there. In 2018 and the second half of 2017, he played left tackle after starting the season at guard, starting 23 of the final 24 games.
Also Read: Transfer News: Jimmy Garoppolo to stay at 49ers for $6.5 million, becomes NFL's highest paid Backup Quaterback