Tom Brady is a retired American football quarterback who was born on August 3, 1977. Tom played in the NFL for 23 seasons. In the last three seasons of his career, he played for the Tampa Bay Buccaneers. He is famously recognized as the greatest quarterback of all time. Brady has achieved almost all quarterback entitlements including most career passing yards, completions and touchdown passes, In this article, let's know more about Tom Brady's ex-Wife Gisele Bundchen.
Who is Tom Brady ex-wife, Gisele Bundchen?
Gisele Bundchen is the ex-wife of Tom Brady and a Brazilian supermodel and a fashion icon. Additionally, Bundchen is an entrepreneur and activist. She was born in Horizontina, Rio Grande do Sul, southern Brazil on On July 20, 1980. Her father's name is Valdir Bündchen and he is a sociologist and writer while her mother's name is Vânia and she was a retired bank teller.
She has been among the highest-paid models in the world since 2001. In the year 2007, Bundchen ranked as the 16th richest lady in the entertainment sector. In 2012, she topped Forbes' list of the highest-paid models. She was ranked 89th on Forbes' list of the most powerful women in the world in 2014. She started modeling when she was a teenager. Although she wanted to play volleyball her mother urged them to enroll in a modeling course in 1993 in order to improve their posture. After that, she relocated to So Paulo in order to start her modeling career.
Also Read: Madrid Open CEO issues apology to women's doubles finalists for failing to give them a chance to speak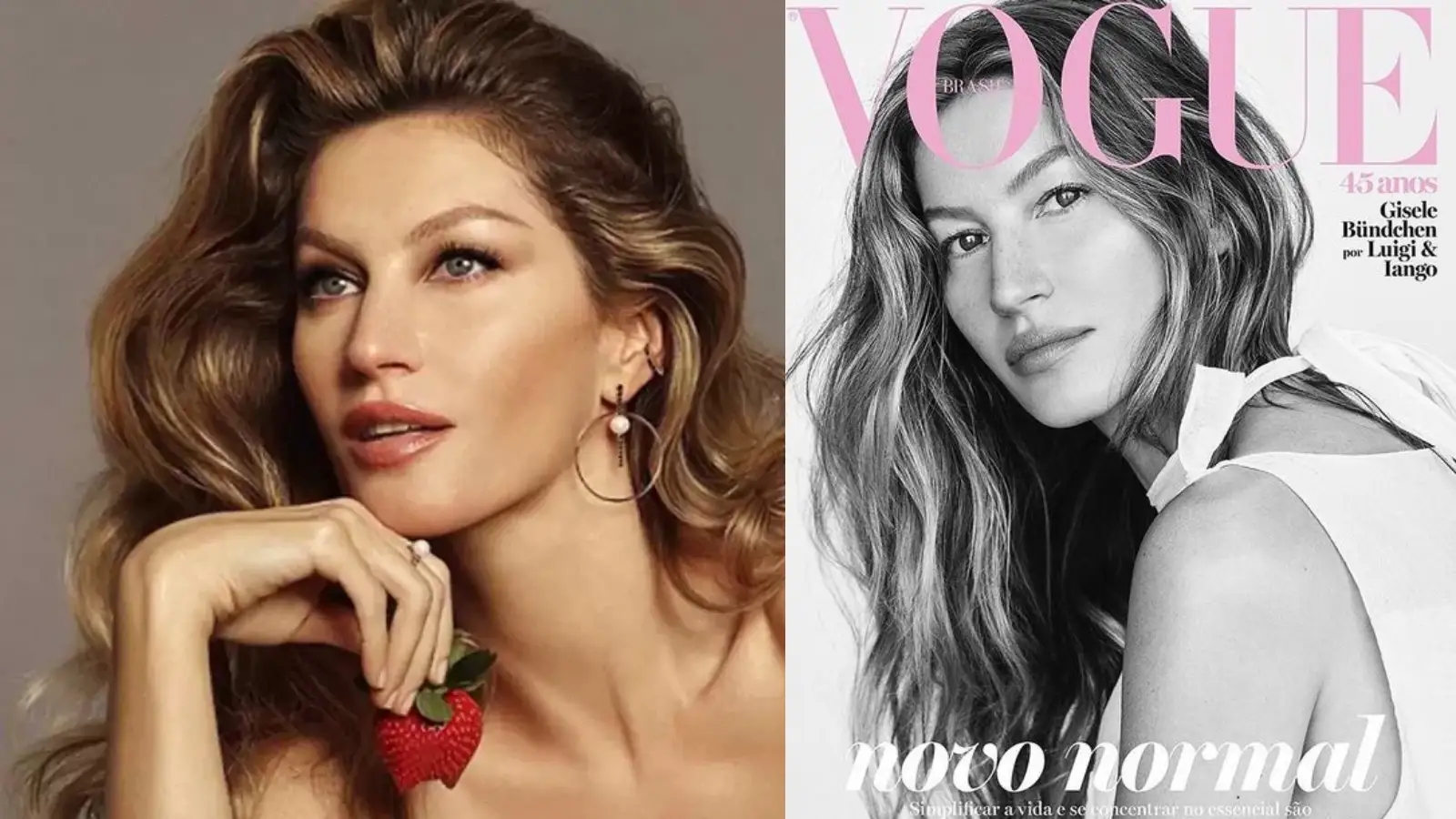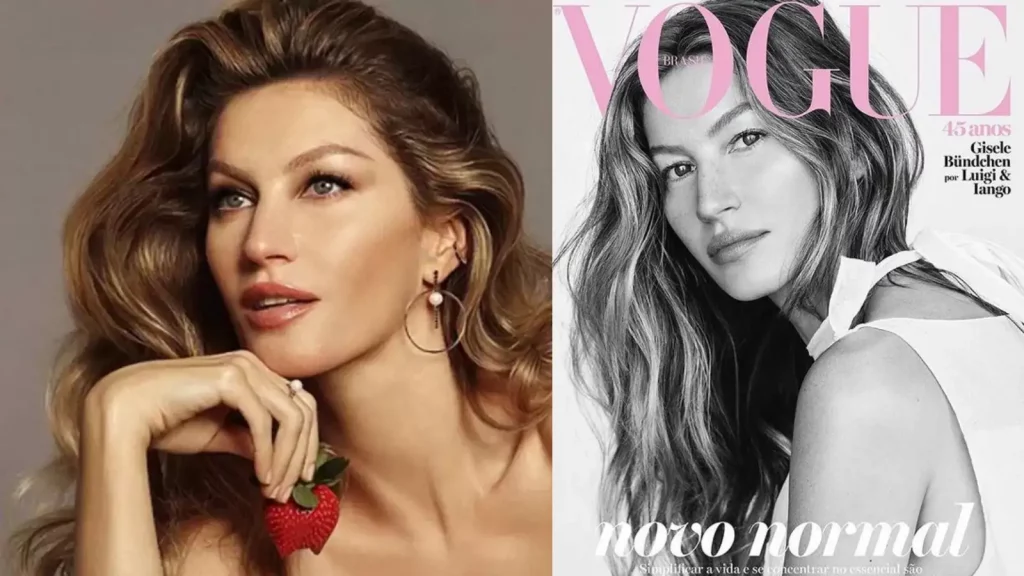 Gisele Bundchen Age, Height and Weight
Gisele Bundchen was born on July 20, 1980, and she is currently 43 years old. She is 1.80 meters tall and weighs around 121 pounds or 55 kg. As Gisele is a model, she keeps herself extremely fit.
How did Tom Brady meet with Gisele Bundchen?
Tom Brady and Gisele Bundchen have been a couple for twelve years. Their romance began after both met on a blind date set up by a common acquaintance. They formally began dating in the latter part of 2006. After dating for around three years, the couple married on February 26, 2009, in a simple ceremony at the St. Monica Catholic Church in Santa Monica, California. In April 2009, the couple celebrated a second wedding in Costa Rica. In October last year, the couple ended their marriage by getting divorced. Gisele described the divorce as the "death of her dream".
Do Tom Brady and Gisele Bundchen have children?
Tom Brady and Gisele are the parents of two children, Benjamin Rein and Vivian Lake. Vivian was born in 2012 while Benjamin, was in 2009, the year they were married. Tom has one more son with his previous girlfriend and actress Bridget Moynahan.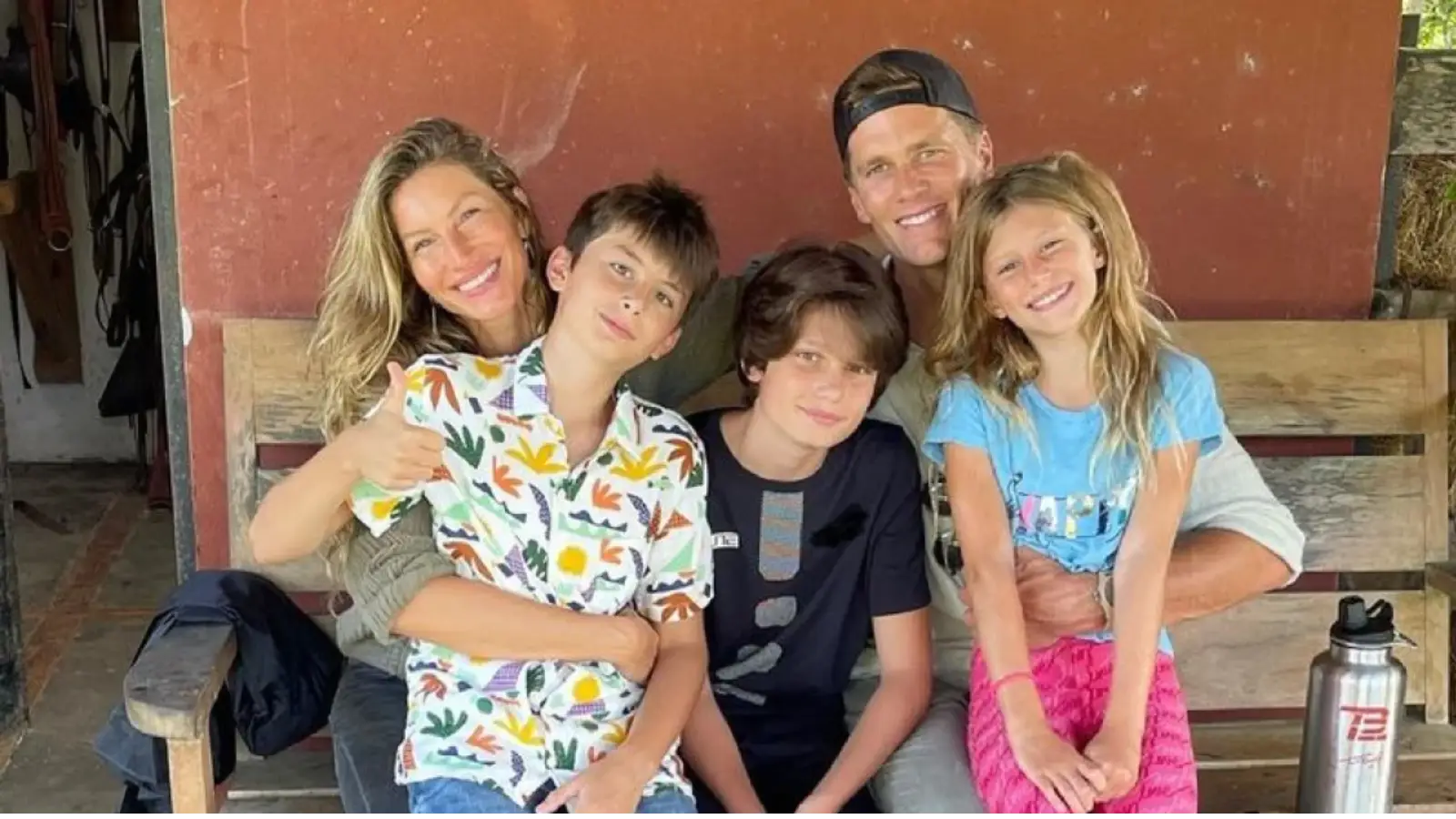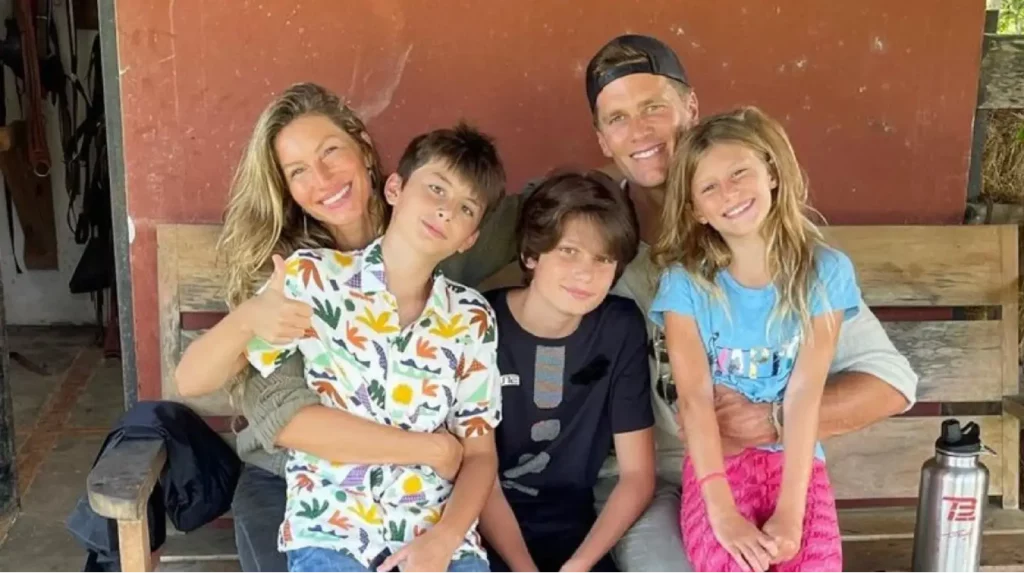 Also Read: Indian Football: The case of Alex Ambrose sexual misconduct has resulted in an arrest warrant
Gisele Bundchen Nationality and Religion
Tom Brady's Wife, Gisele Bundchen is of Brazilian Nationality and follows the Roman Catholic religion.
Gisele Bundchen Instagram
Gisele Bundchen is highly active on Instagram and has her account with the Insta ID as @gisele. She has over 21.3 million followers with 800 posts.
Gisele Bundchen Net Worth
Bundchen reportedly has a net worth of around $400 million. She held the title of highest-paid model worldwide from 2002 to 2017. Her modeling and endorsement careers alone are said to have brought in $500 million for her. Her real estate holdings and many other non-liquid investments are not included in this calculation, making the total substantially larger.
Also Read: Top 5 Oldest football clubs in La Liga
All you need to know about Gisele Bundchen
| | |
| --- | --- |
| Full Name | Gisele Bundchen |
| Date of Birth | July 20, 1980 |
| Age | 43 years |
| Height | 1.8 m |
| Nationality | Brazilian |
| Religion | Roman Catholic |
| Education | No diploma or degree |
| Children | Vivian and Benjamin |
| Net Worth | $400+ million |
Despite being extremely successful and earning more money than most high school grads, it turns out that the supermodel doesn't have a high school diploma. Despite not possessing any certificates or degrees, Bundchen believes that education is a vital part of life.
FAQs About Gisele Bundchen
Q. Did Tom Brady have a baby with his first wife?
Ans. Tom Brady and Gisele are the parents of two children, Benjamin Rein and Vivian Lake.
Q. Why is Tom Brady's wife famous?
Ans. Gisele is a Brazilian supermodel and a fashion icon.
Q. How long was Tom Brady married to Gisele?
Ans. They were married for 13 years.
You can find your favorite couple related articles on the SportsLite page. Click here
Thank you for reading it. Leave us a comment if you liked it.
Do follow us on: Google News | Facebook | Instagram | Twitter | Youtube | LinkedIn
Have a good day ahead 🙂