Demaryius Thomas Girlfriend: Demaryius Thomas was a very famous NFL player. Evidently, very little is known about Demaryius Thomas Girlfriend, Surina as Demaryius kept his personal life very private. Sadly, 33-year-old NFL standout Demaryius Thomas passed away at the age of 33. Although the exact cause of Demaryius Thomas' passing is still unknown, speculations suggest that the celebrity was afflicted with an undiagnosed physical condition. Additionally, he was discovered dead on the night (December 8) in his Roswell, Georgia, home, according to the police, who spoke to TMZ. The Denver Broncos were the team that the NFL star played for the majority of his ten seasons with.
Who is Demaryius Thomas Girlfriend Surina?
Since Demaryius Thomas does not use social media, not much is known about his private life. But according to numerous online accounts, he had a committed relationship with a woman by the name of Surina. According to sources, Demaryius Thomas Girlfriend, Surina is also a fashion designer. Her social media accounts, however, cannot be found to verify any of these rumours. Thomas kept his personal affairs very private, so the majority of his fans were never aware of his romantic involvement.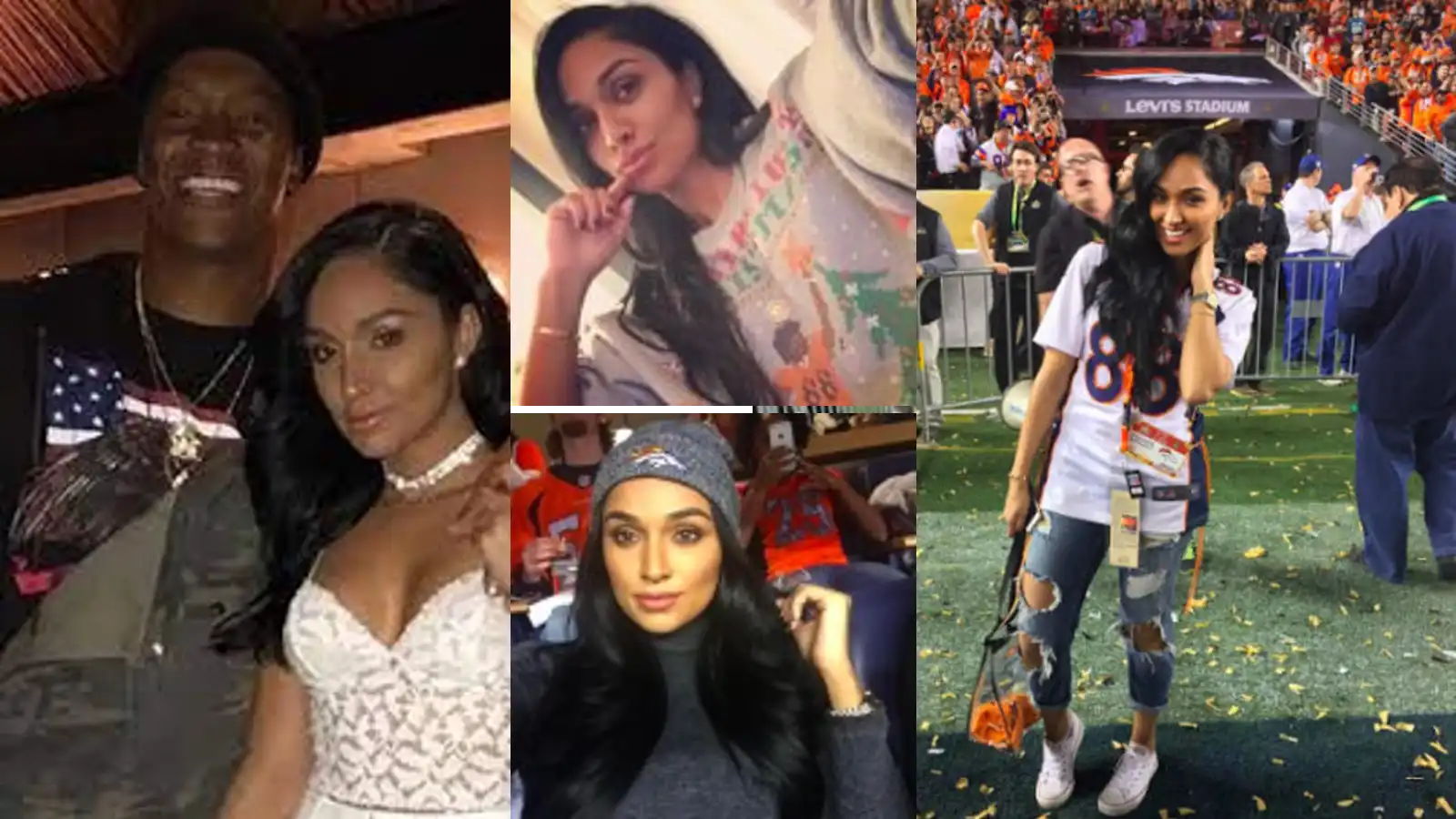 Demaryius Thomas Career and Life
Thomas was an American professional football player who played wide receiver in the National Football League (NFL) for 10 seasons, predominantly with the Denver Broncos. He was born on December 25, 1987, and he passed away on December 9, 2021. He was selected by the Denver Broncos in the first round of the 2010 NFL Draft while playing collegiate football for the Georgia Tech Yellow Jackets. Thomas played with Denver, making four Pro Bowls, and defeated the Carolina Panthers in Super Bowl 50. He also participated in games with the New England Patriots, Houston Texans, and New York Jets.
Additionally, Thomas and a seventh-round pick in the 2019 NFL Draft were dealt by the Denver Broncos to the Houston Texans on October 30, 2018, in exchange for a fourth- and seventh-round pick. DemaryiusThomas was acquired by the New York Jets in a trade on September 10, 2019 for a pick in the sixth round of the 2021 NFL Draft. Thomas played in 11 games in the 2019 season, registering 36 receptions for 433 yards and a touchdown. On June 28, 2021, Demaryius Thomas made his retirement announcement.
To read more articles related to Couples, Click here
Thank you for reading it. Leave us a comment if you liked it.
Do follow us on: Google News | Facebook | Instagram | Twitter | Youtube | LinkedIn
Have a good day ahead 🙂