According to Adam Schefter of ESPN, the Las Vegas Raiders released first-round pick Alex Leatherwood on Tuesday. The Raiders "tried to trade him to everyone" before releasing the right guard, according to Ian Rapoport of NFL Network. He started 17 games as a rookie.
Alex Leatherwood: Released?
According to Schefter, the move will result in a $7.9 million dead cap for Las Vegas. Alex Leatherwood, the No. 17 overall pick, agreed to a four-year, $14.4 million contract. Many draft analysts anticipated Leatherwood to go until at least Day 2 despite the fact that he was a unanimous All-American at Alabama, but the Raiders called his name halfway through the first round.
Also Read: Top 10 Best NFL Teams Season 2022
Contradictory Opinions on Alex Leatherwood
"We knew it would be controversial, We completely understand that." Mike Mayock said after the draft. Both the Raiders' new head coach, Josh McDaniels, and general manager, Dave Ziegler, obviously have different opinions of the 23-year-old player.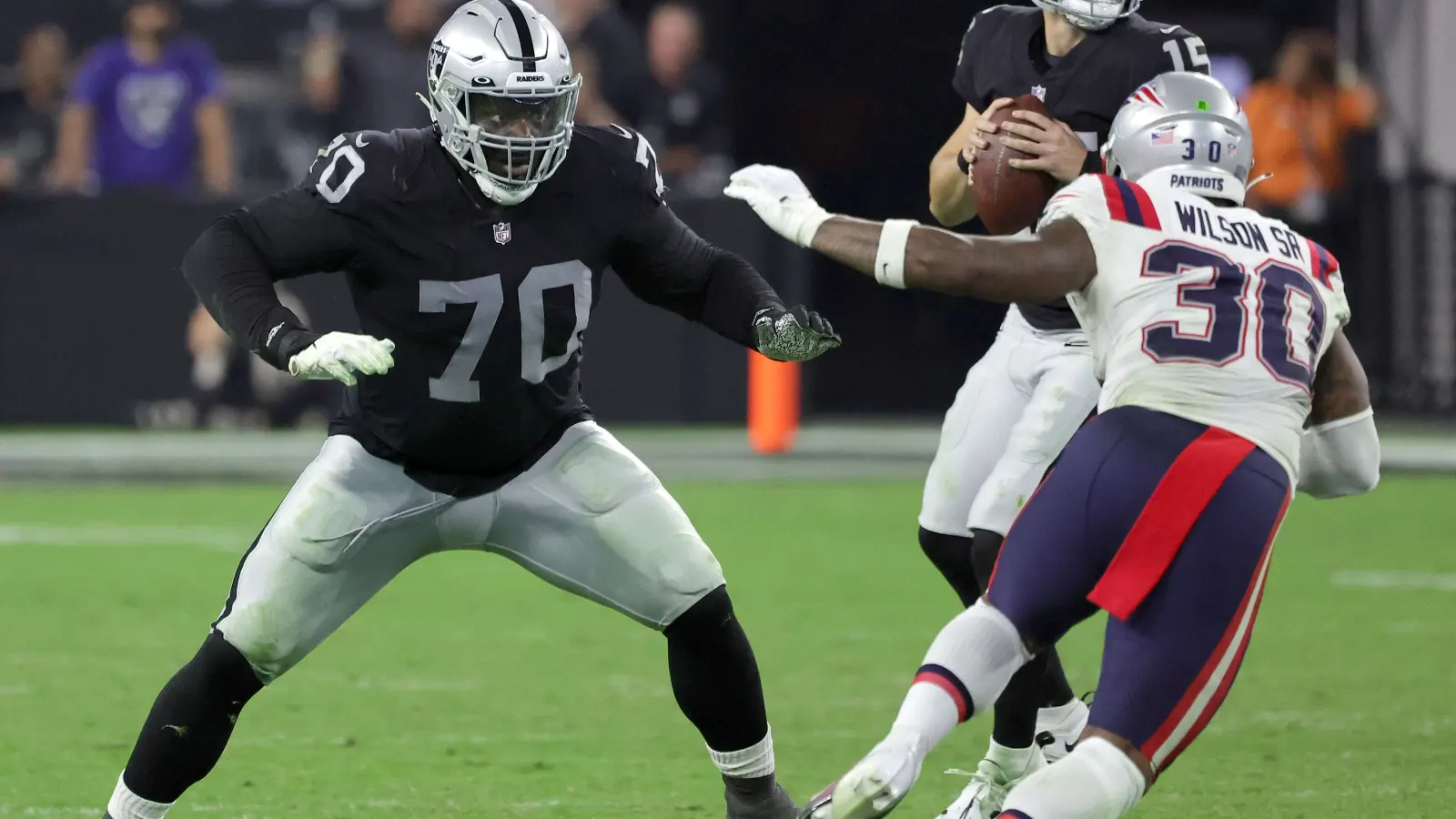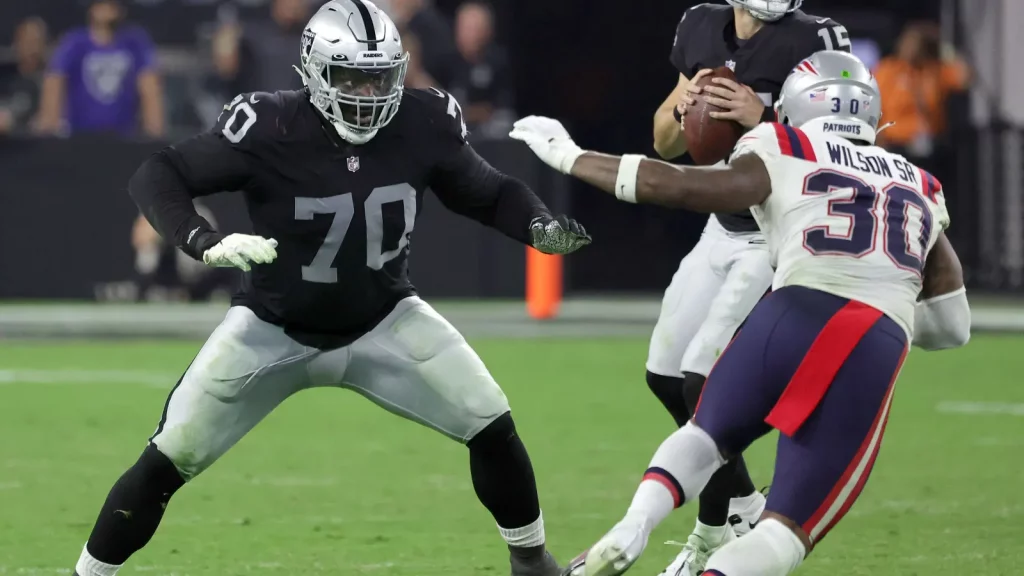 According to Pro Football Focus, Alex Leatherwood was the second-worst starting guard in the NFL last season, and according to Vic Tafur of The Athletic, Leatherwood trained with the Raiders third squad on August 1. Despite the fact that he started the previous season as the right tackle, there was clearly no long-term fit.
Also Read: Transfer News: Offensive Lineman Dennis Daley joins Tennessee Titans, part ways from Carolina Panthers
Leatherwood: New Start with a new Start Squad?
For the Raiders, Lester Cotton Sr. might fill in at right guard, while youngsters Thayer Munford Jr. and Dylan Parham might see a lot of action. After a lacklustre start to his career, Alex Leatherwood will look for a new starting with a new squad. He should pass waivers due to the lack of trade interest, but more teams might be interested if Leatherwood is prepared to sign a "prove it" contract.
Also Read: Transfer News: Jimmy Garoppolo to stay at 49ers for $6.5 million, becomes NFL's highest paid Backup Quaterback