Rahul Chaudhary is one those few players that have continued to provide fans eye-catching performances over years. Coming from the Jalalpur Choiya region of the Bijnor district of Uttar Pradesh Rahul is popularly named as " Show Man". The 2016 South Asian Games gold medalist currently stands on 2nd number with most raid points scored. Let's have a look at Rahul Chaudhary net worth.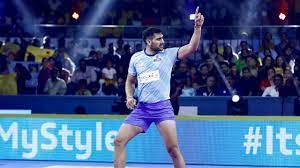 Rahul Chaudhary Net Worth
Chaudhary became one the busiest guy on the auction table in season 7 when Tamil Thalaivas bought him for a wealthy 94 Lac rupees amount. The following season did not go as planned for the Tamil side after they finished bottom of the table. Standing 6ft tall the star raider did not go with the same speed on the auction table earlier. He felt a decrease of about 57% in his bid compared to his previous auction experience. The "Show man" started his career as a defender and now the star raider is one the highest paid kabaddi player. His net worth is around RS.10-15CR.
Achievements For National Side
He is one of the few players that have achieved everything they wished for. When we talk about playing for the National team Rahul has put on a show every time. Playing in the blue colors of the Indian team Rahul won the Gold medal at the Asian Beach Games held in Phuket 2014. There was no stopping for him in the year 2016 when he won the Gold medal at two major tournaments Kabaddi World Cup and South Asian Games. This tremendous performance at the International Level lead to him to Laxman Award by the Uttar Pradesh Government in 2017.
Also Read: Top Five All-time Best Raiders In Pro Kabaddi League
Personal Life and hobbies
On 8 December 2020 Rahul got married to a professional pilot named Hetali Brahmbhatt, who hails from the state of Gujrat.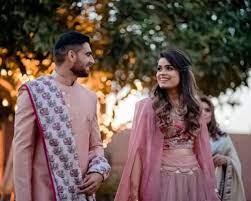 For instance Rahul is engaged in many hobbies that keep him busy. He is fond of travelling specially to hilly areas. Ferrari is one of the favorite cars of Chaudhary. The star raider is also fond of watching movies both Hollywood and Bollywood, Hritik Roshan is one of his favorite actor.
Recent Performances
Chaudhary has been known for his consistency for over many years and is a very reliable player . Rahul was the best raider of the 4th edition of league and finished in top 10 in season five. However he is currently failing to maintain his position .With not even finishing among the top 10 raiders from last two season there has been some questions to ask. This decline in performance also caused decline for him in the bidding price . From getting bid RS.1.29 CR in season five to RS. 40 LACS in season 8 he has been less impactful on the mat. Fans and Rahul itself would be focusing on his comeback in season 8 as he has done over many occasions. Finishing in Top 5 raiders in the league like he had earlier at many times will be some focusing goals for Rahul.
For more such Interesting sports news do visit : The Sportslite