Hailing from Karnal, Saini is a deceptive pacer, who relies more on swing and accuracy rather than pace. As a result of his superlative performances throughout the domestic season, Saini was the epicenter of a bidding war between various franchises after his breakout season. Saini grabbed the brass ring and made his way into the impenetrable Indian bowling department across all formats of the game in the following years. Over the years, his on-field exploits as a result of his unparalleled seam and bounce have added to his personal riches by quite a significant margin. The following article provides an insightful look at the financial standing and the net worth of Navdeep Saini.
Navdeep Saini Net Worth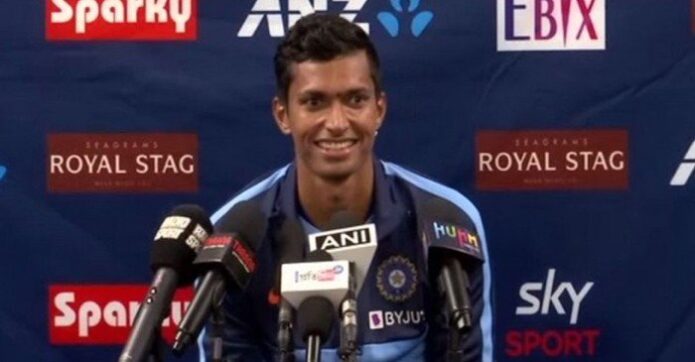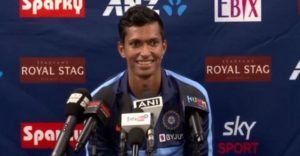 Saini has played a substantial amount of professional cricket, but mostly in the domestic circuit. According to reports, the net worth of Navdeep Saini is estimated to be around INR 15 Crores in 2021. A major chunk of his net worth comprises his earnings from BCCI as an active cricket player. It also includes the salary he receives from Delhi Cricket Board for his cricketing commitments for the side in the Indian domestic circuit. At just 29, Saini has miles to go and millions to make before he calls it a day.
Navdeep Saini Annual Salary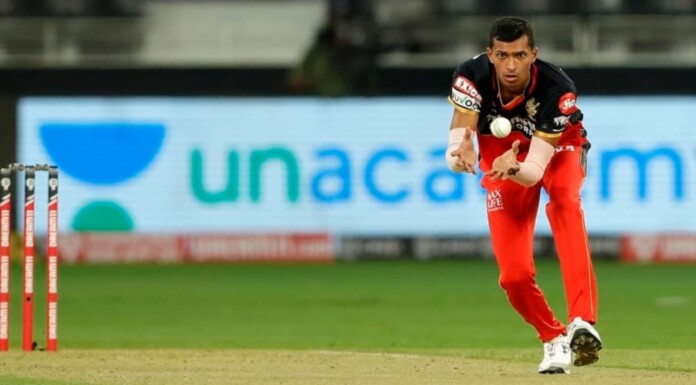 Navdeep Saini is a part of the Grade C cricketers as announced by the BCCI in 2021. As per the terms of the contract, the 29-year-old is guaranteed an amount of INR 1 Crores every year. However, this does not include the match fees he is paid for representing his country after every match. Saini has also been an integral part of RCB's bowling unit as he's been representing them since 2018. The seamer was purchased by the Bengaluru-based franchise for a whopping salary of INR 3 Crores during the 2018 mega auctions.
Also Read: Shardul Thakur Net Worth, Salary, Endorsements
Sponsorships and Endorsements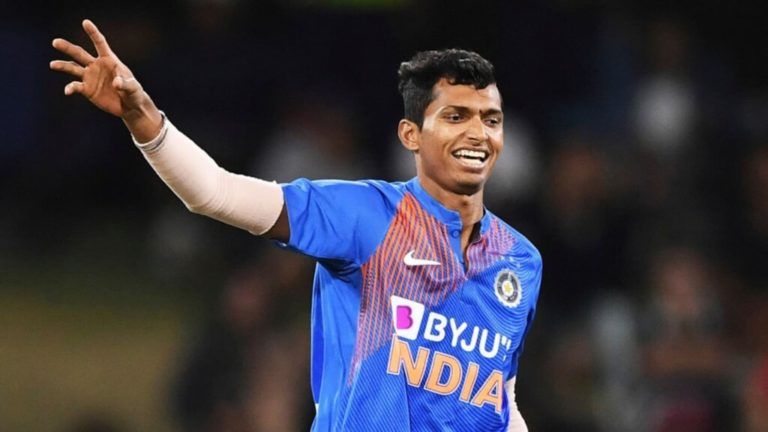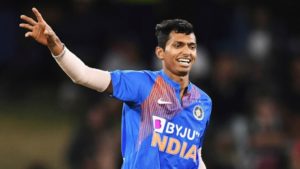 Given that Saini has never been more popular, Saini has become the apple of the eye of many a brand. Popular sports gear manufacturer Stanford (SF) has collaborated with Navdeep Saini for his bat and cricket kit sponsor. Saini has also been promoting the video game franchise Crash on the Run and popular clothing brand khadi-x-luxury. His association with the Royal Challengers Bangalore also makes him an indirect endorser of brands like Muthoot Fincorp, Exide, DP World, Puma, and many others. It is expected that Saini earns at least 6-digit-figures through these endorsements.
Car Collection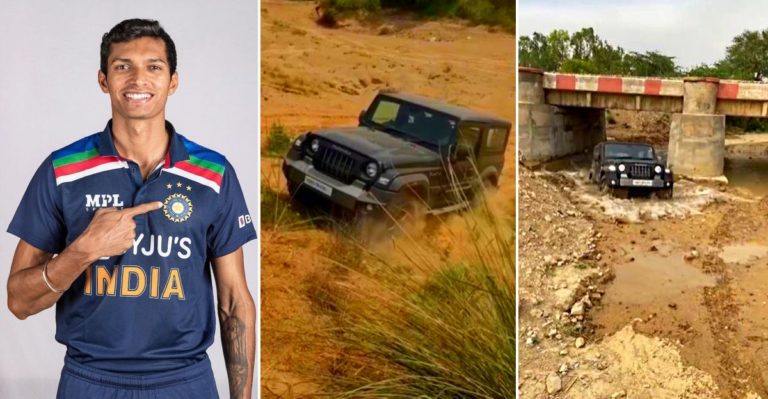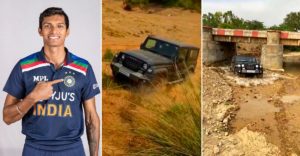 Navdeep Saini was one of the heroes behind India's triumphant win at the Gabba early this year which helped the Men-in-Blues lift the infamous Border-Gavaskar Trophy. As a result of his tremendous performances, the scintillating seamer was gifted a Mahindra Thar by the CEO of Mahindra, Mr. Anand Mahindra. Saini also owns the infamous Harley-Davidson bike which is quite evident in his Instagram stories. In addition to this, Navdeep also owns a Renault and a few other lavish cars which is expected from an avid car-lover like him.
Also Read: Deepak Chahar Net Worth, Salary, Endorsements, Cars, House
Houses and Properties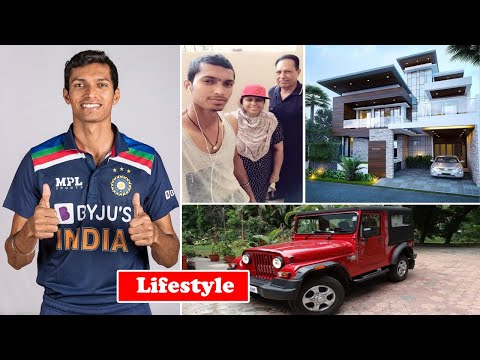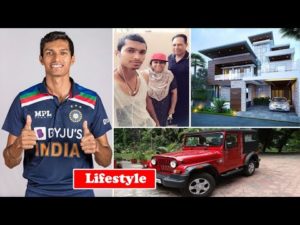 Saini resides with his family in a luxurious apartment complex in the capital of India, Delhi. His luxurious residence is equipped with all the modern amenities the world has on offer. In addition to this, Navdeep Saini also owns multiple real-estate properties across the country.
Player Profile
| | |
| --- | --- |
| Name | Navdeep Saini |
| Age | 29 (November 23rd, 1992) |
| Teams | Delhi, India A, Delhi Capitals, India Green, Royal Challengers Bangalore, Rest of India, India, India B, India C |
| Annual Income | Approximately INR 5 Crores |
| IPL Salary | INR 3 Crores |
| Cars/Bike | Mahindra Thar, Harley-Davidson, Renault, and many more |
| Endorsements | Khadi-X-Luxury, Crash of the Run, Muthoot Fincorp, Exide, DP World, Puma |
| Social Media Followers | 2.5 Million Followers |
| Residence | Delhi, India |
| Net Worth | Approximately INR 15 Crores |