Belonging to a country that isn't really considered the promise land for seamers, Mohammed Shami Ahmed rose to prominence. The 31-year-old has been on a hot streak with the ball as of late and is a prominent figure in all three formats of the game. His fiery bowling has been fueling India's pace battery and troubling batters for a better part of a decade now. In an international career spanning almost 9 years, Shami has earned quite a name and fame for himself. This article provides a detailed look inside the financial assets and net worth of Mohammed Shami.
Cricketing Career
Born in UP, Shami started his domestic career playing for Bengal in 2010. Owing to his fantastic rhythm and speed, he turned heads at an early age. Shami was able to secure a national call-up at the early age of 23 against West Indies in 2013. Shami's consistent performances helped him secure a spot in the 2015 World Cup squad. He took an impressive 17 wickets in the tournament and heroically played the semi-final despite having a broken knee.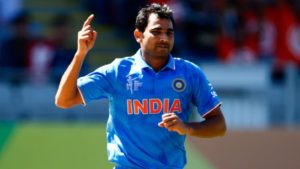 Shami's injury ruled him out of the IPL as the pacer took quite some time to finally get back on track. While Bumrah and Bhuvi were carrying India's bowling in the latter part of the decade, Shami was putting in the hard yards to get his career back on track. He was included in the 2019 World Cup squad where he remarkably picked a hattrick against newbies Afghanistan. Given Bhuvneshwar's injury issues, Shami proved to be a like-to-like replacement for him and proved to be one of the best seamers in the world. Currently representing the Men-in-Blue in the 2021 T20 World Cup, Mohammed Shami continues to ridicule batters with his outlandish performances.
Annual Salary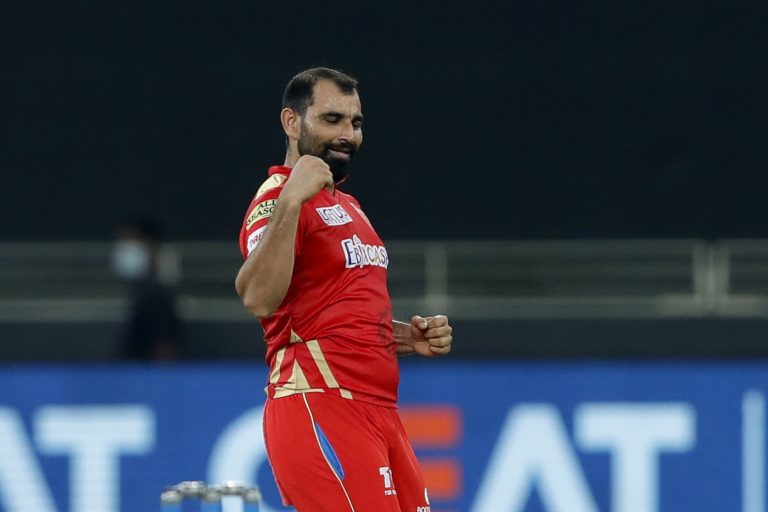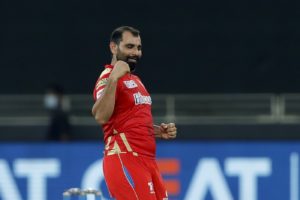 Mohammed Shami is a part of the Grade A cricketers as announced by the BCCI in 2021. As per the terms of the contract, the UP-born is guaranteed an amount of INR 5 Crores a year. However, this does not include the match fees he is paid for representing his country after every match. Shami is also an integral part of the Punjab Kings in the IPL. He was bought by the Punjab-based franchise for a whopping salary of INR 4.80 Crores back in 2019.
Also Read: Rishabh Pant Net Worth, Salary, And Endorsements
Sponsorships and Endorsements
Being one of the best bowlers in a country that doesn't fail to reward its talent with riches, Shami's popularity has risen through the ranks in the past few years. As a result, the seamer has been the apple of the eye of some of the most popular brands in the country. Some of the top brands like Stanford, Nike, OctaFX, and Blitspools have collaborated with Shami for endorsement deals.
House and Properties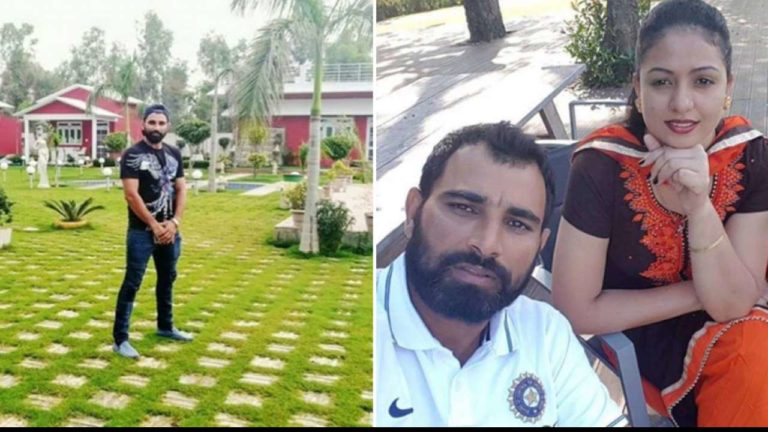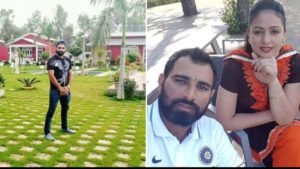 Mohammed Shami is one of the most popular and bankable sportspersons in India and other countries. Shami owns a luxury designer house in Amroha. He also owns multiple real estate properties across the country.
Car Collection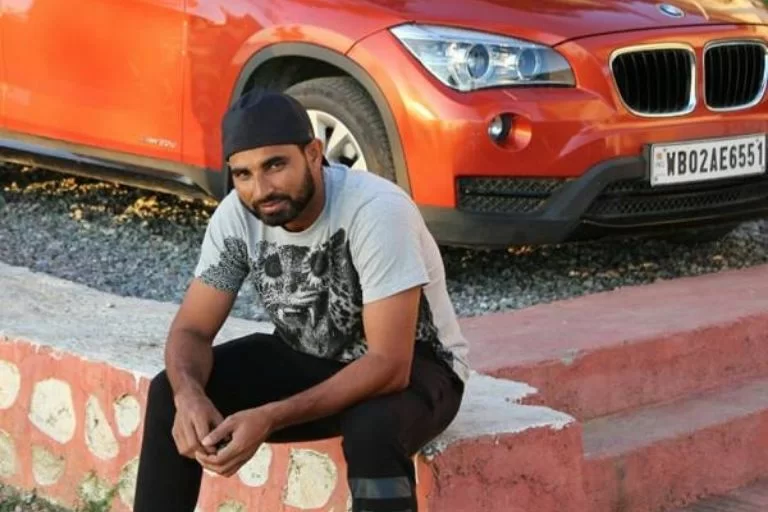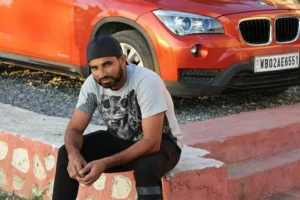 Despite having a large bank account, Mohammed Shami isn't someone with an over-the-top car collection. However, Shami does own a few high-modeled luxury cars to his name. In addition to this, the Car brands owned by the pacer include Toyota Fortuner, BMW 5 series, Audi.
Controversy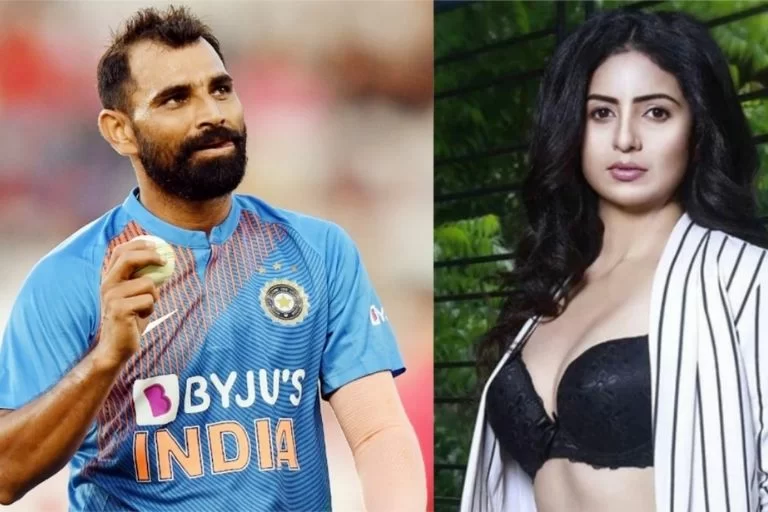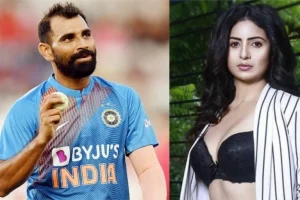 Mohammed Shami's life and career turned upside down in 2018 after his wife Hasin Jahan made allegations of adultery, domestic violence, rape, and match-fixing against the cricketer. Not only was an FIR lodged against him but even the BCCI decided to withhold Shami's contract. Shami went on to dismiss the claims made by his wife and the investigations were later on dropped. In an interview, the seamer said, "I would die for my country, but never betray it." He lost his spot on the Indian side due to the ongoing negative publicity and wasn't included in it until proven innocent. Shami even revealed being suicidal during that phase of life.
Mohammed Shami Net Worth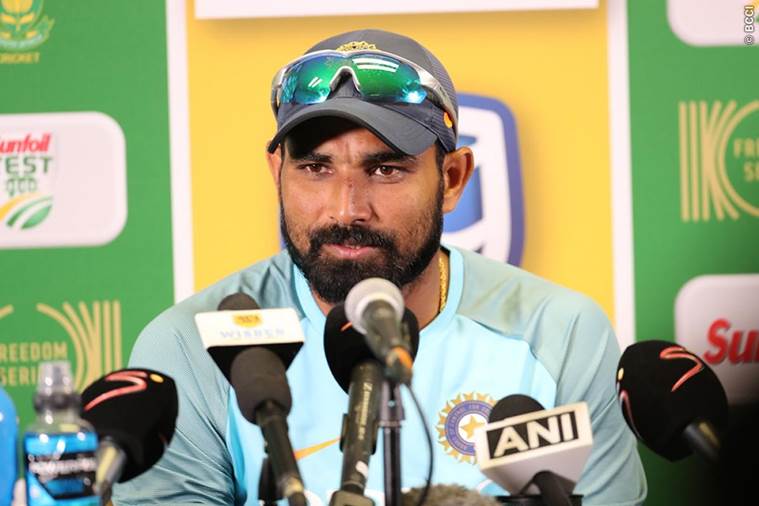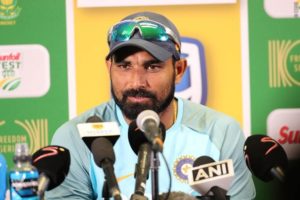 The total net worth of Mohammed Shami is estimated to be 5 million USD, which in Indian currency is approximately equal to INR 36 Crore. The Main Source of Mohammed Shami's income and net worth comes from the world of international and franchise cricket. Also, the brand value of Mohammed Shami is very high, and is also the most respected player across the globe. A vast portion of his income also comes from endorsing brands. It is estimated that the net worth of Mohammed Shami has grown by a whopping 40% in the last few years.
Player Profile
| | |
| --- | --- |
| Name | Mohammed Shami Ahmed |
| Age | 31 (September 3rd, 1990) |
| Teams | Kolkata Knight Riders, India A, Bengal, India, Rest of India, Board Presidents XI, East Zone, Indians, Delhi Capitals, Mohun Bagan, World XI, Punjab Kings, Asia XI |
| Annual Income | INR 10 Crores |
| IPL Salary | INR 4.80 Crores |
| Cars | BMW 5 Series, Toyota Fortuner, Audi, and many others |
| Endorsements | Stanford, Nike, OctaFX, and Blitspools |
| Social Media Followers | 6.5 Million Followers |
| Residence | Amroha, Uttar Pradesh |
| Net Worth | INR 37 Crores |