Pro Kabaddi league has no doubt produced some great allrounders. Not only which benefits the league teams but also helps the national team selectors by providing a wide range. So here is probable list of top five best allrounders in pro kabaddi league 2021:
top five best allrounders in pro kabaddi league Season 8 in 2021
5. Manjeet Chhillar
Popularly named as "One man army' Manjeet may not be in his life form but we could never stop expectations from him. Manjeet ended his 6th and 7th season playing for the Tamil Thalaivas side. With the total combination, he scored 111 points including 96 tackle points and 12 raid points. He will see in playing for the Dabang Delhi side in season 8. Likewise, the two times Asian Games gold medalist will be aiming to give some career-changing performances again.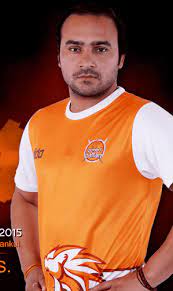 4. Mohammad Esmaeil Nabibakhsh
Retained by the Bengal side for season 8 Esmael can again impress as an allrounder. Moreover, in his debut season, he outsmarted many all-rounders with his eye-catching performances. In defense, he contributed with 30 points in season seven including one high five. As a matter of fact, he also included 92 raid points in his records with one super 10. The Iranian would again be hoping to deliver the same for his side.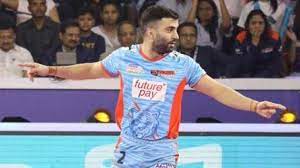 3.Sandeep Narwal
Both Sandeep and Manjeet will be seen playing for the Dabang Delhi side in season 8. Sandeep has been one of the consistent performers as he has been equally important in defense and attack. First, in his defense, he has scored 182 tackle points in the last two seasons, second in the raid he has contributed 45 points. With his insane speed, Sandeep would be in some of the focused allrounders this season.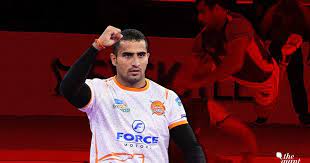 Also read :PKL 2021: Top Five Best Allrounders of Pro Kabaddi League
2. Rohit Gulia
After emerging as the second most point scorer in allrounder in last season Rohit will be seen in Haryana Steelers in season 8. Rohit is one of the few players that are very reliable in Do or Die raids in PKL. At the 67 National kabaddi championship, Rohit emerged as the second most point scorer for his team ( Railways). Rohit scored mouth-watering allrounder performance in season 7 with 132 raids and 25 tackle points and is expected to do more in this season.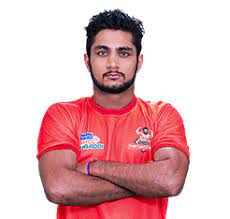 1.Deepak Niwas Hooda
No doubt among the top scorers in all seasons stands with the name Deepak Niwas Hooda. He was the most successful allrounder of both season 6 and season 7. Two times South Asian Games gold medalist was also the part 2016 Kabaddi World Cup side. Popularly known for his running hand touch the star player will be again seen for the Jaipur side in season 8.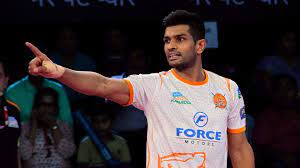 For more such interesting sports and kabaddi news do visit: The Sportslite