FIFA World Cup 2022 is going to happen very soon and fans are excited and thrilled with the upcoming clashes which we are all going to witness. Many of us are gonna cheer for our favorite teams and especially for some specific players who are genuinely strikers or midfield players. Still, there is a considerable space empty for our Goalkeepers who are the essential keys for any team and pull out all the stops with their great techniques and an advanced awareness. 
In this World Cup, fans are gonna behold the Best Goalkeeper's performance in this World and will witness the great brush between many Best strikers and Best Goalkeepers. 
So let's get back to real business where we all gonna discuss :
5 Best Goalkeepers in FIFA World Cup 2022
5. Manuel Neuer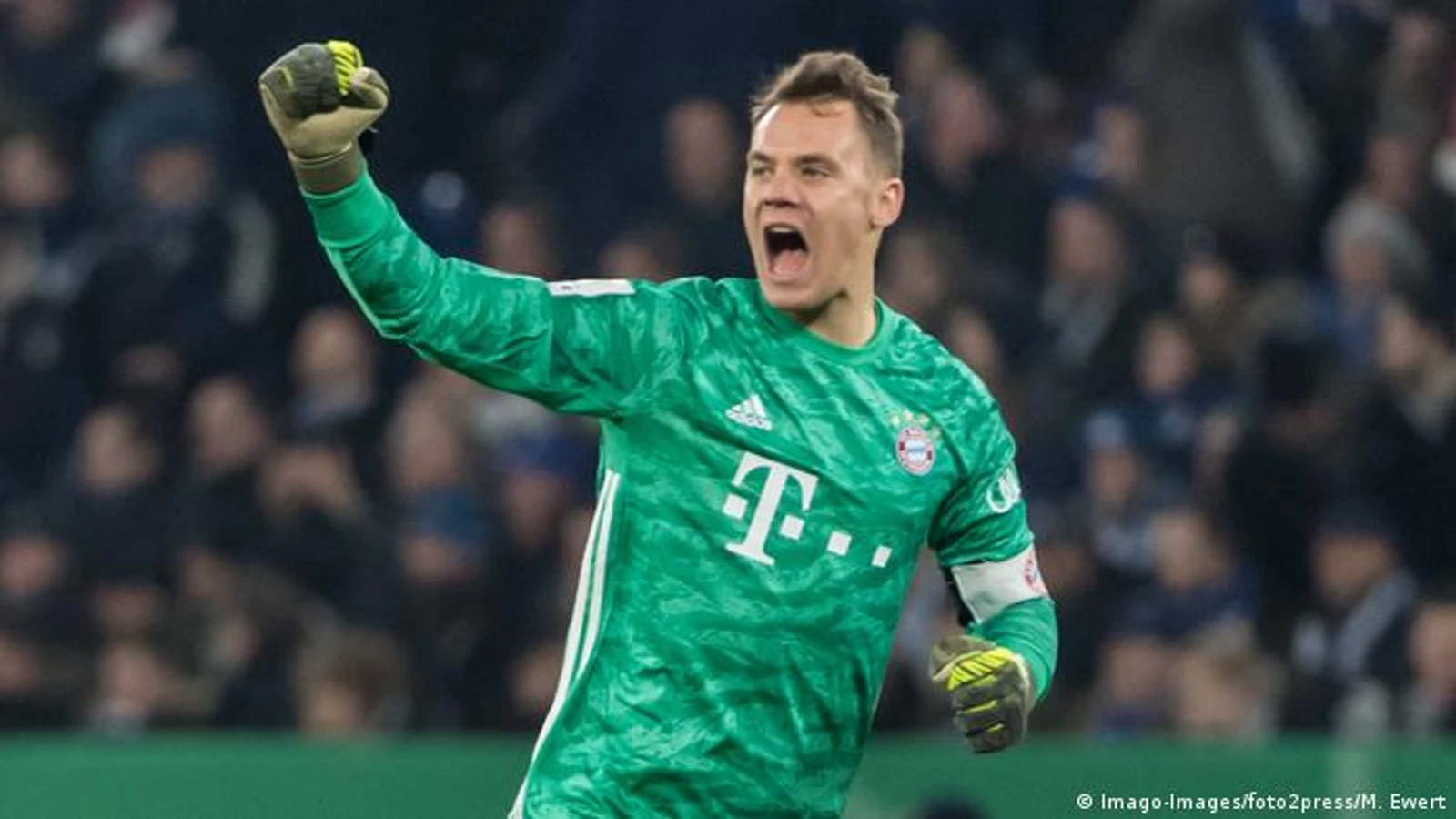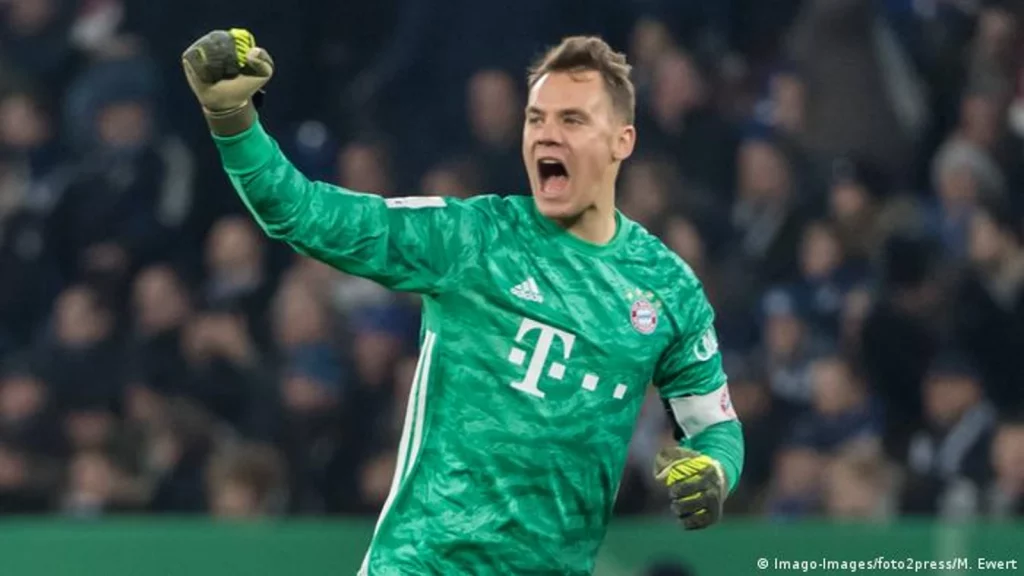 Manuel Neuer is a German Professional footballer who captains his National Team and his club Bayern Munich. 
He is one of the most eminent and prominent Goalkeepers in this modern football and is called a  "Sweeper- Keeper" because of his approach in his playing style and the tempo when he charges outside the goalkeeping box toward the player and foresees the striker intent. 
He was also crowned with the title of best goalkeeper of the decade from 2011 to 2020 by IFFHS which is absolutely extraordinary.
He was also in the playing XI or we can say the only goalkeeper that Germany trusted fully with this duty in FIFA 2014 and he did his job magically and contributed equally in the tournament and made his team achieve the World Cup title.
 He won the Golden Glove award for being the best goalkeeper in that edition of the World Cup.
Also Read: 5 Players to win the most European Golden Boots
4. Thibaut Courtois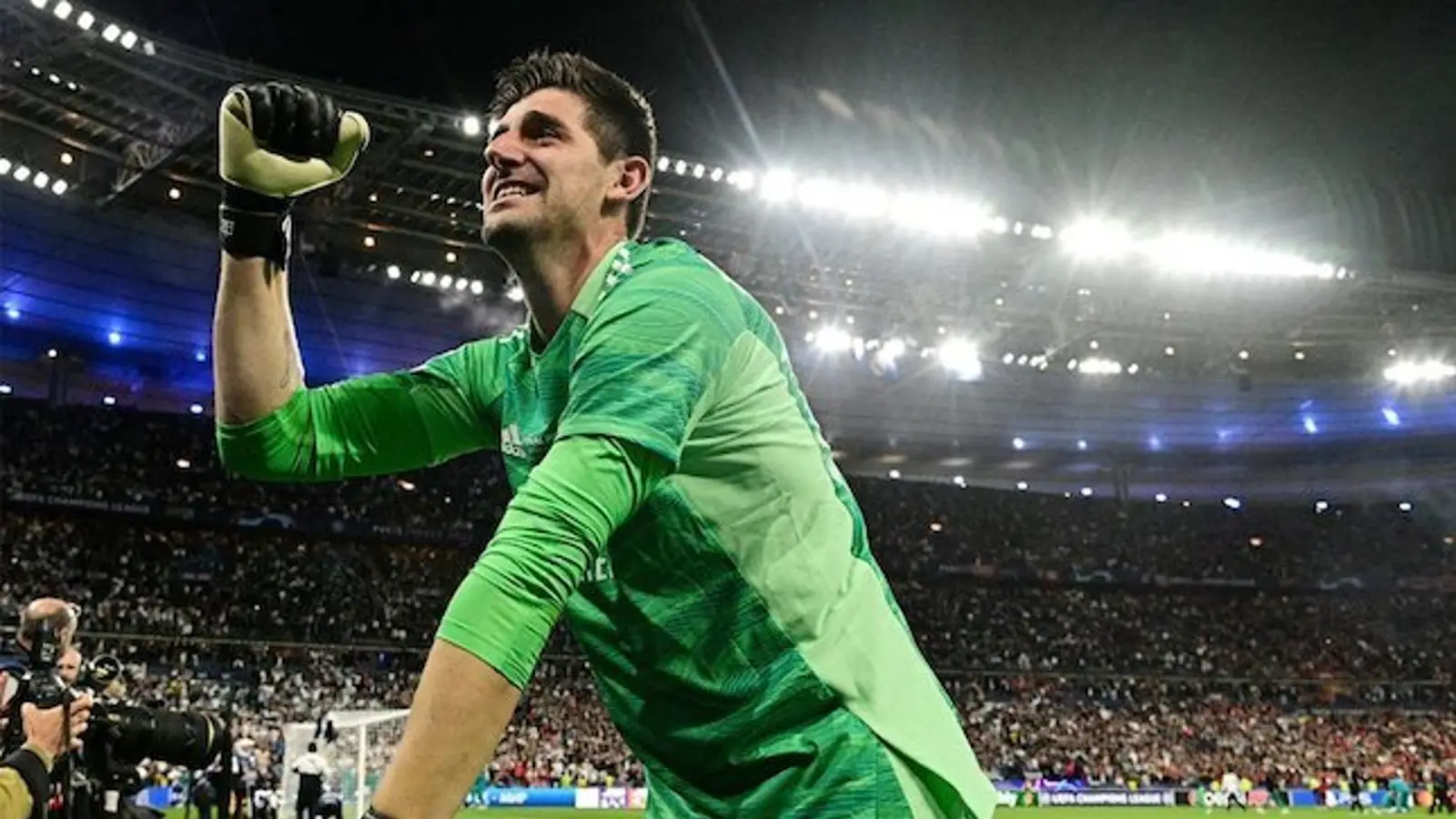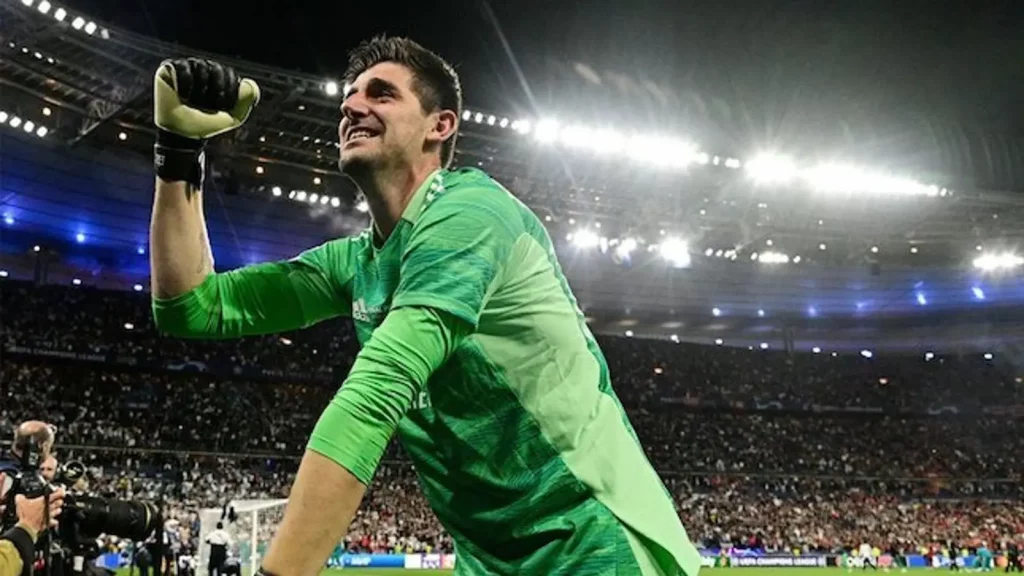 He is a Belgian Professional Footballer who plays for Real Madrid and is certainly one of the most effective goalkeepers in La Liga right now.
 Thibaut Courtois played a very important role when he was in Chelsea. He has rewarded Ricardo Zamora Trophy as the best goalkeeper of La Liga in 2014.
He also won the Premier League Golden Glove award in 2018 and with this achievement, another title followed him and his team and Chelsea won another Premier League title. 
 Courtois was also named the most expensive goalkeeper, outstripping the record of Jan Oblak when Real Madrid signed him for €35 million.
3. Gianluigi Donnarumma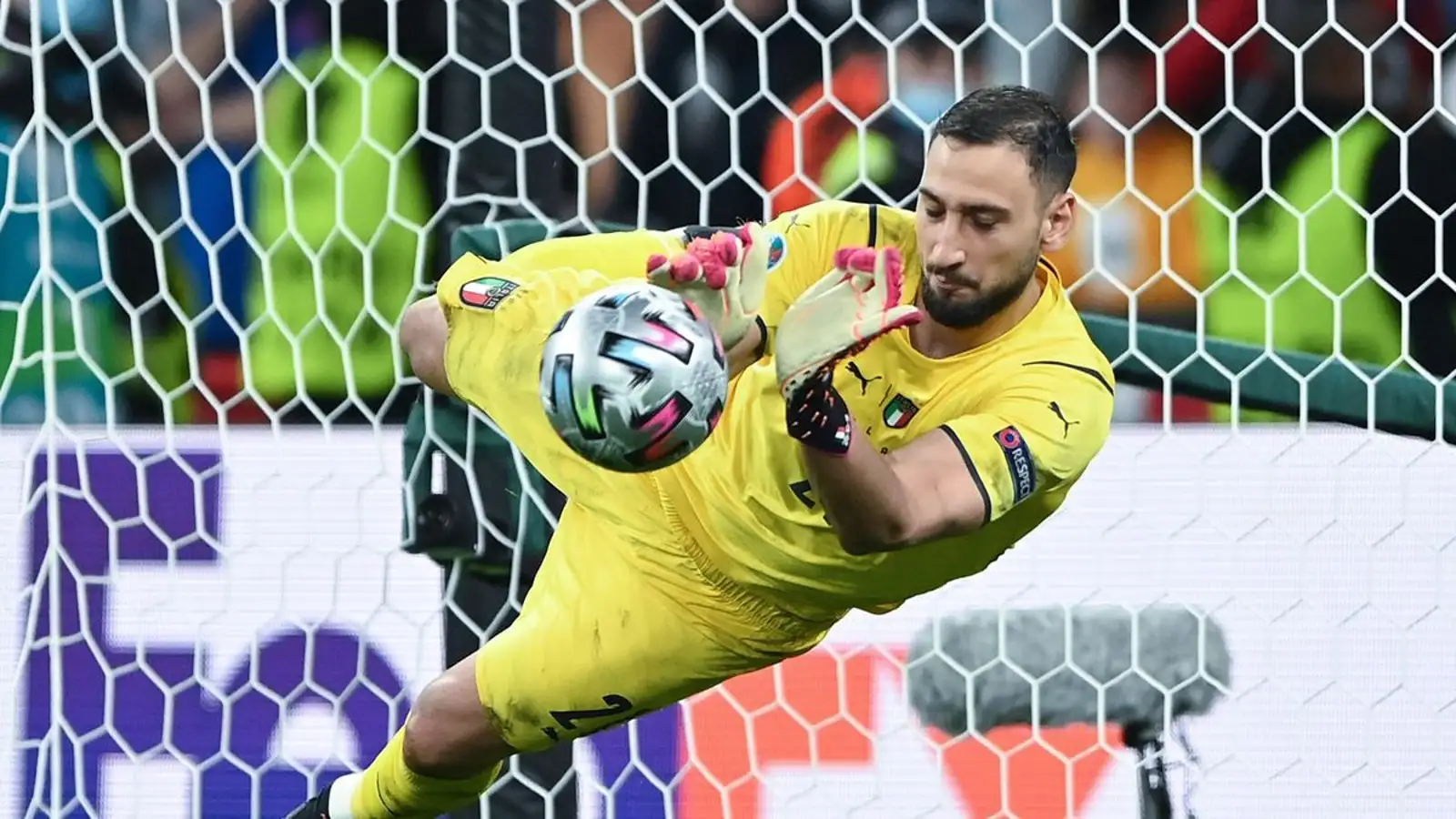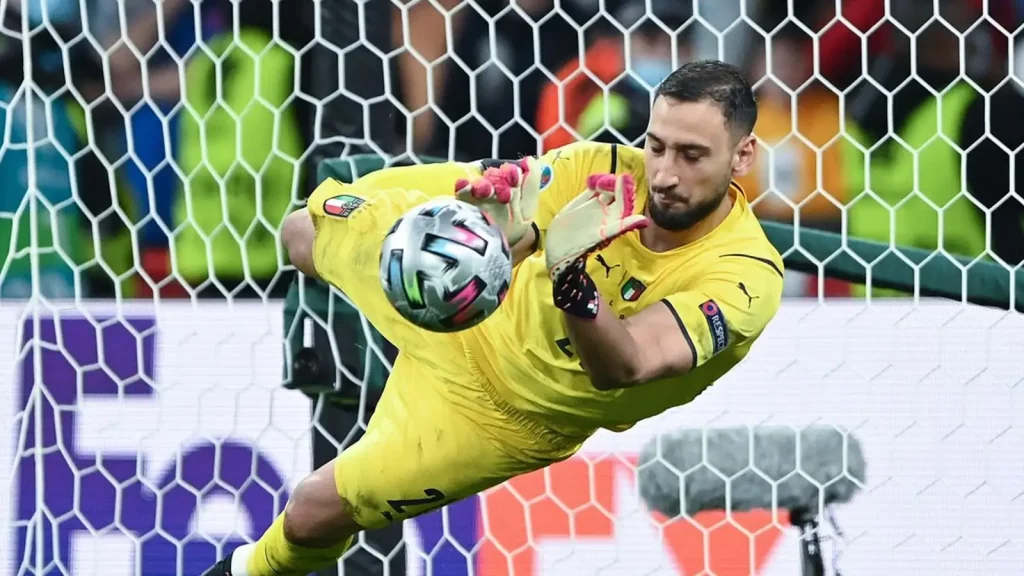 In recent years Gianluigi Donnarumma has been watched as the finest goalkeeper in this whole world and seeing his career we can easily say he has the abilities that led him to be the only goalkeeper that Paris Saint-German trusted.
 He was aged 16 years and 242 days when he debuted for AC Millan in 2015 and became the second-youngest goalkeeper ever who debuted in Serie A. He was with AC Millan for 6 years and achieved much greatness including the Serie A best Goalkeeper of the year award, the World's Best Goalkeeper award by IFFHS, and also the Yashim Trophy.
In June 2021 he joined League 1 team Paris Saint-German and is still doing the best for his team.
 Donnarumma also represented Italy at UEFA Euro 2020 and helped his team to win the title and also won the player of the tournament. 
Also Read: Top 5 Youngest Debutants in Premiere League
2. Ederson Santana de Moraes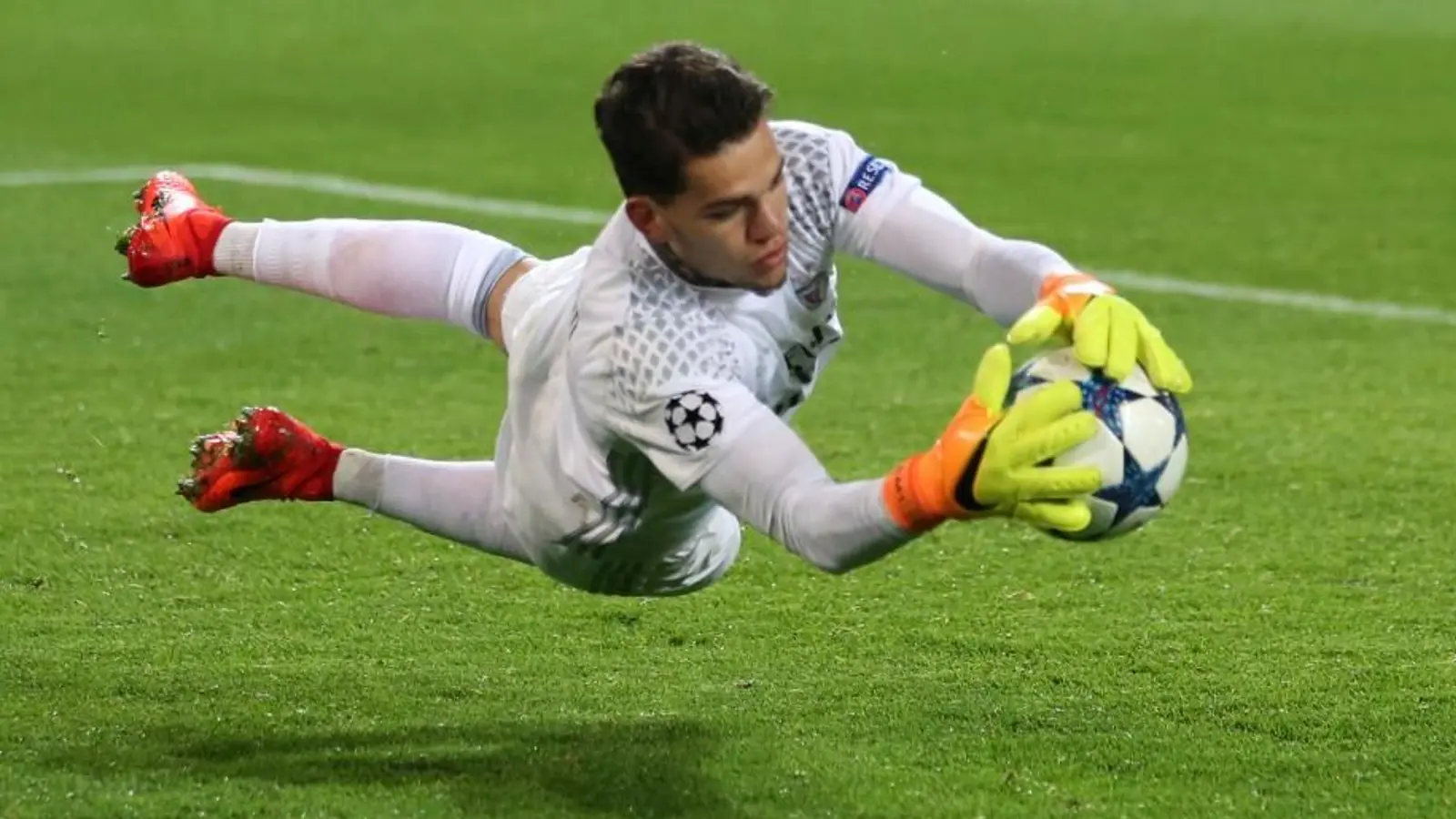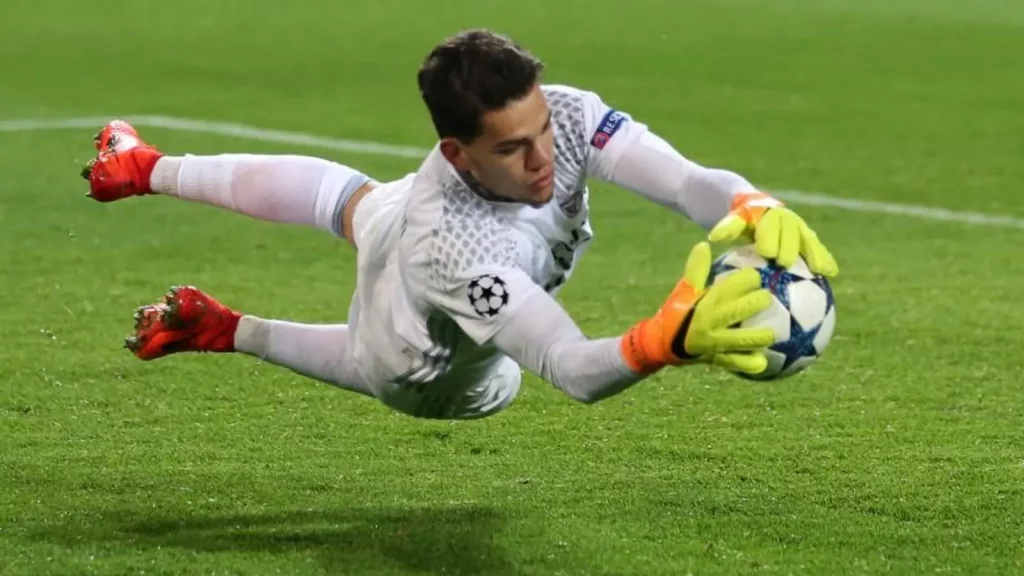 Ederson has become a great name in recent years and there is no doubt that in this World Cup he will surely portray himself as one of the finest.
After joining Manchester City in 2017 with a value of €35 million he became the most expensive goalkeeper of all time in terms of the nominal value of Pound sterling at that time. 
He also holds the award of Golden Glove in the 2019-20 Premier League.
He is not only good, the stats tell everything about him that he is Pure talent because he has a record of saving Non penalties of more than 75% which is mad as a hatter. 
Also Read: 5 Goalkeepers with Most Clean sheets in FIFA World Cup History
1. Jan Oblak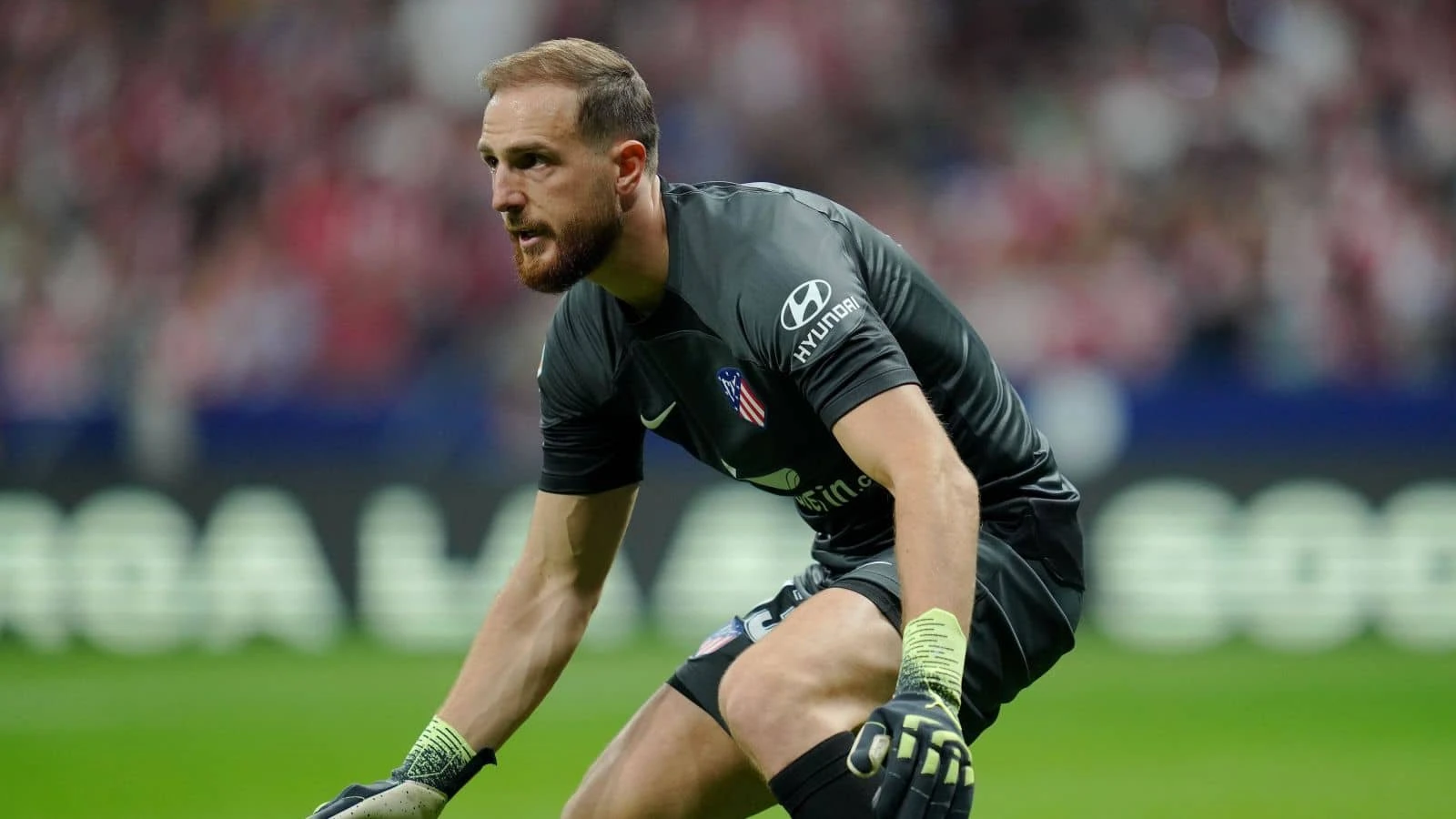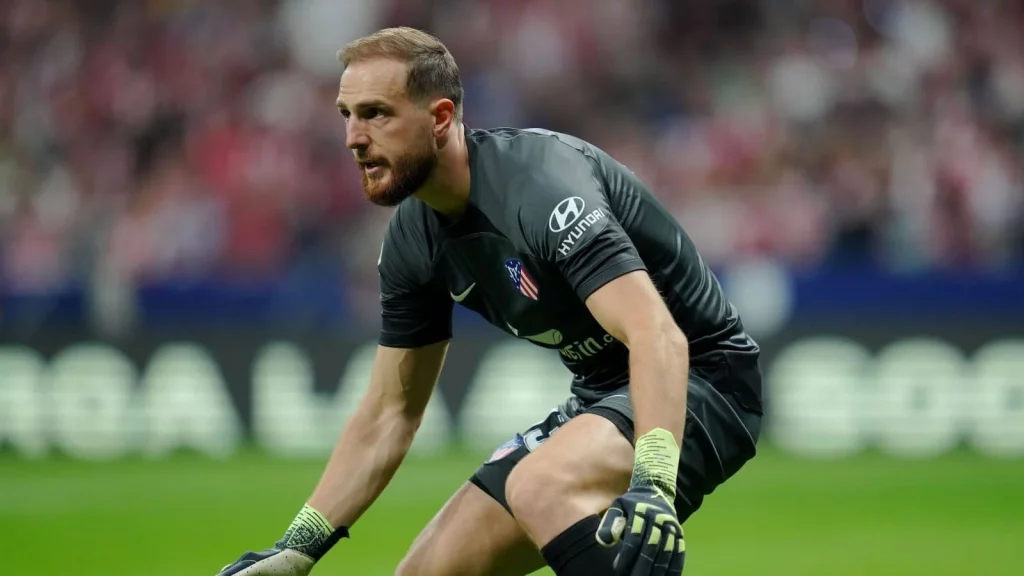 When it comes to Goalkeeping we can't rule out Jan Oblak to top our list. A player like him is surely a great advantage for any team because he possesses such techniques that we don't see in any of today's Goalkeepers. 
Jan Oblak captains the slovenia national team and also he plays for his club Atletico Madrid as the main Goalkeeper. 
He won the Ricardo Zamora Trophy in 2015-16 for conceding an all-time record low of 18 goals.
He won the same again in the following three seasons and once again in 2021 which makes it 5th time for him.
He was also nominated for Ballon d'Or awards in 2017 and 2108 because of his exceptional performance for his club. 
For his national team, he has been crowned Slovenia Footballer of the year six times which shows he is a man of big tournaments and in this World Cup he will be impressing his fans again with the outstanding performance that he has been presenting from the start of his career. 
Thank you for reading. Leave us a comment if you liked it.
Do follow us on Google News | Facebook | Instagram | Twitter | Youtube | LinkedIn
Have a good day ahead