We're into the final match of the 3-match T20I series which has already been won by Pakistan. So is there a better definition of dead rubber than this game? Maybe NO. Pakistan scraped through in the first game but they were commanding in the second. On the other hand, Bangladesh didn't help themselves with their mediocre batting which let them down in both the games. Bangladesh bowling was quite up to the mark as the bowlers made an impact with very limited runs on the board. As mentioned earlier, with Pakistan already won the series, wants to try some of their fringe players. We will also see who won Man of the Match in Pakistan vs Bangladesh 3rd T20I.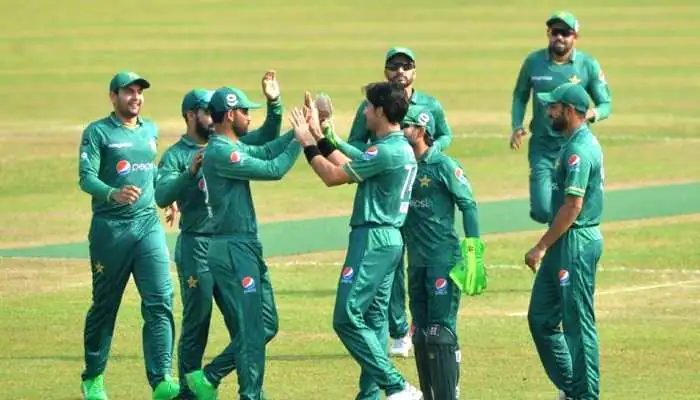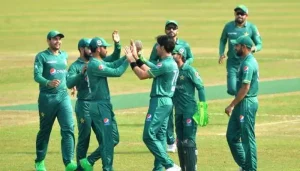 After winning the toss, Bangladesh opted to bat first. The powerplay was much better for Bangladesh as compared to the previous games. They lost only 1 wicket and scored 33 runs in the first six overs. The run rate ain't high though but at least they can build a platform for the other players. But it was just another day for Bangladesh but the same story. Once again they batted first after winning the toss, got off to a slow start, and failed to really step on the pace at any point of time. Pakistan's pacers thrived in again, Mohammad Wasim Jr. in particular. Iftikhar was also brilliant as well as economical with his off- breaks. And Bangladesh scored 124 runs in the 20 overs.
Also Read: Sri Lanka vs West Indies 1st Test Day 2 Review
Pakistan's Reply
And it should be a straightforward chase for Pakistan. In the powerplay overs, Pakistan again started slowly. They only scored 28 runs in the first 6 overs. But the thing that was in their favor was that they haven't lost any wicket. But captain Babar Azam again got out without having much impact on the runs. He wasn't able to score runs in this series. Bangladesh's bowling was brilliant in the middle as well as death overs. They took this game to the last over. Pakistan won this game on the last ball!! Haider Ali played brilliantly and scored runs when none of the batters were able to do so.
Who won Man of the Match in Pakistan vs Bangladesh 3rd T20I?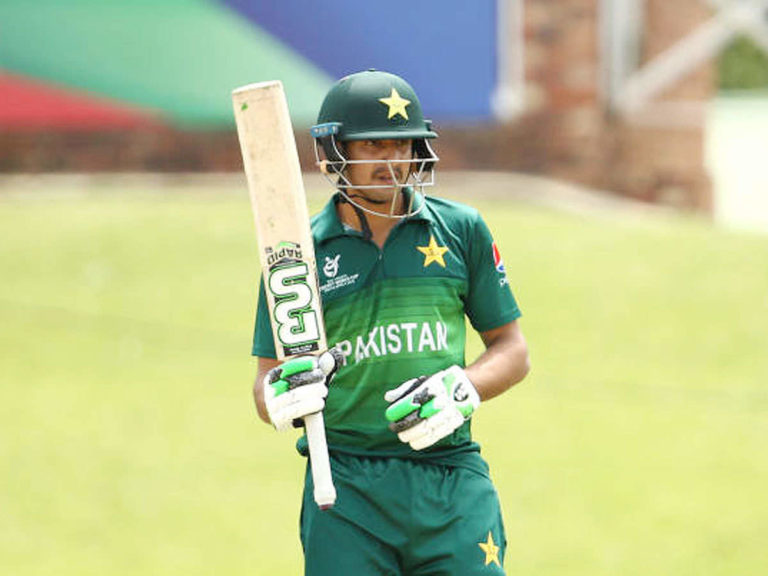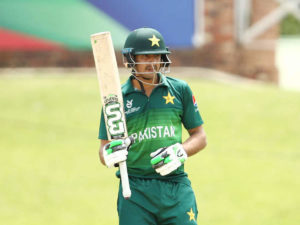 Haider Ali played a match changing knock. He scored 45 runs of 38 balls. And for his brilliant performance he won Man of the Match in this Pakistan vs Bangladesh 3rd T20I. He came at a time when Babar Azam got out and Pakistan was in pressure as the pitch was also not quite suitable for batting. When he was batting, even Mohammad Rizwan wasn't able to strike the ball quite well. But he scored runs in the middle and made a brilliant partnership with Mohammad Rizwan after Babar got out.
PAK vs BAN 3rd T20I: Other Players who also deserved Man of the Match today.
Other players who could have been the potential contenders for Man of the Match in this Pakistan vs Bangladesh 3rd T20I other than Haider Ali were:
Mohammad Wasim Jr. – Mohammad Wasim Jr. bowled brilliantly in todays match and restricted the opponents to a below par score. He has taken 2 wickets in his spell and was also economical. He only gave 15 runs in his 4 overs and took 2 wickets also. And those 2 were big wickets. One was of well set opener Mohammad Naim on 47 runs and the other of Nurul Hassan. We know the value of set players on these kinds of surfaces where batting wasn't easy in the starting period when you come to bat. For his brilliant performance, he can be the other probable candidate for the Man of the Match in this Pakistan vs Bangladesh 3rd T20I.
Mohammad Naim – Mohammad Naim played an anchor innings on the one side. He scored 47 runs of 50 balls. He can't accelerate at time. If his runs was not there in the Bangladesh total, Bangladesh will end up being very less. He came to open the innings for Bangladesh but can't finish the things well and took too many balls in that course.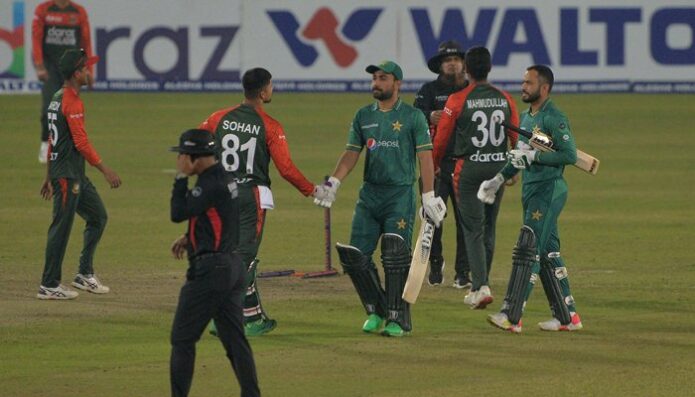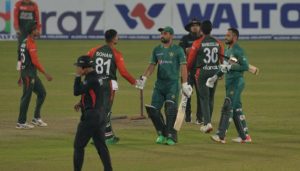 And that's it from this series. Pakistan clean sweep Bangladesh at their home. Bangladesh got so close today. Its the closest Bangladesh bowlers have got all series. They were missing some of their key players as there was no Shakib, Mushfiqur, Tamim.