It was the second T20I match between Pakistan and Bangladesh. Pakistan have won the 1st T20I but not quite comfortably. Bangladesh showed some spark in the last match in the end but they need more than just a spark to overcome this well settled Pakistan squad. Pakistan handed over debut caps in the last match, but the core of their team remained the same. We will see who won Man of the Match in Pakistan vs Bangladesh 2nd T20I.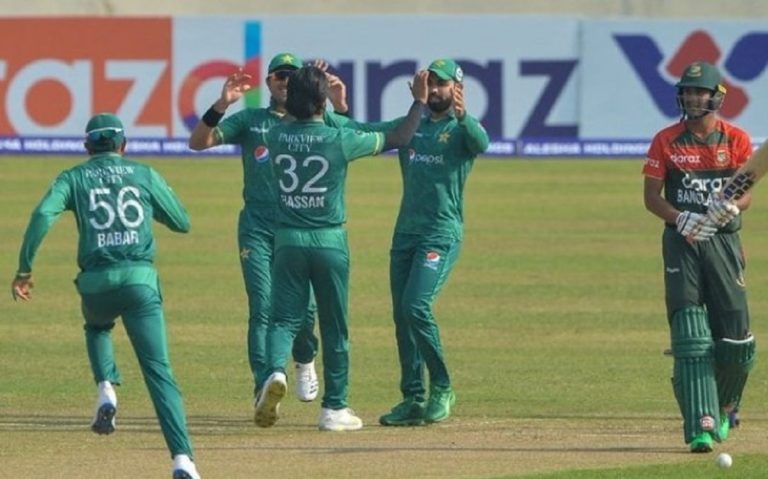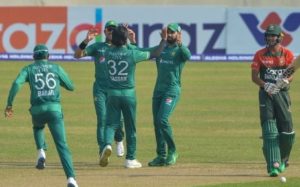 After winning the toss first, Bangladesh captain decided to bat first. And Pakistan started brilliantly with the ball. Shaheen Afridi, once again took the wicket off his first over. This wicket was just similar to the wicket of Rohit Sharma in the T20 World Cup. In the powerplay, Bangladesh scored only 36 runs and lost 2 wickets in that course. After 12 overs, Bangladesh were 78/3. They were at quite comfortable position. But the innings came to a standstill after 12 overs. In the last 8 overs, just 30 runs were scored with only 1 boundary. And Bangladesh managed to score just 108 runs with the loss of 7 wickets.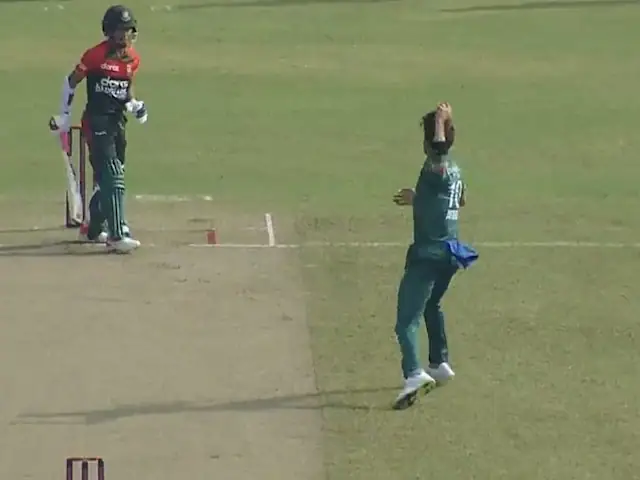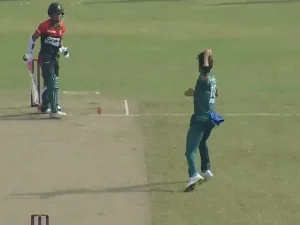 Pakistan had a below par total to chase. But Pakistan lose their captain Babar Azam early and Bangladesh bowled impressively in the first 6 overs. Pakistan batters managed to score only 27 runs and lose the wicket of their captain also in that phase. Mohammad Rizwan and Fakhar Zaman took their time to settle. Both batters were dropped and made full use of those lives. And Pakistan won the game with 8 wickets in hand. And with this win, Pakistan seal the series. They were brilliant as they were in the T20 World Cup.
Who won Man of the Match in Pakistan vs Bangladesh match?
Fakhar Zaman, for his unbeaten knock of 57 runs of 51 balls, won the Man of the Match in Pakistan vs Bangladesh 2nd T20I. He came at a time when Pakistan were in pressure after the loss of their captain Babar Azam. But he adapted well and took his time to set. In the starting, he was playing slowing but it was the need for the Pakistan to not lose any wicket. He did well and finished the game for Pakistan and won the series.
Also Read: India vs New Zealand Review
PAK vs BAN 2nd T20I: Other Players who also deserved Man of the Match today.
Other players who could have been the potential contenders for Man of the Match in this Pakistan vs Bangladesh match other than Fakhar Zaman were:
Shaheen Afridi– Shaheen Shah Afridi, once again, bowled a brilliant spell. In his 4 overs, he gave only 15 runs and took 2 important wickets also. The wicket of the opener Saif Hassan in his very first over was just amazing. He is the new Swing King of Pakistan. And bowling unplayable first over and took wicket in his first over is Afridi's daily work now. For his brilliant performance, he can be the other deserving candidate for Man of the Match award winner in Pakistan vs Bangladesh match.
Shadab Khan– Shadab Khan bowled a game changing spell. He took 2 important wickets in his 4 overs and only gave 22 runs. He dismissed the well set batsmen Najmul Shanto and changed the game. Due to the bowling of Shadab Khan, Bangladesh were not able to score runs in the middle overs. He took full advantage of the conditions.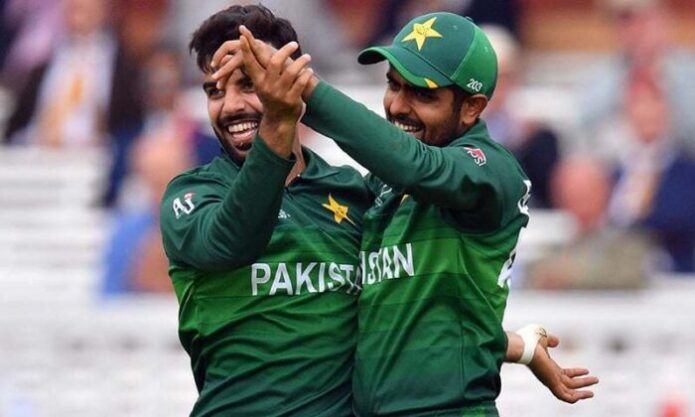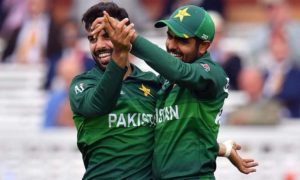 And Pakistan have won the series. For Bangladesh, their batting concerns continue, and with this young group, it is expected to be honest. They need to be patient. And it was expected that Pakistan wrap up the series with a game remaining.