It's another home series and India are once again on the brink of another series win. The series now moves to Ranchi after India picked up a five wicket win in Jaipur. It was a good start to the Rohit- Dravid association. There was already dew coming in before the start of the match. We will also see who won Man of the Match in India vs New Zealand 2nd T20I.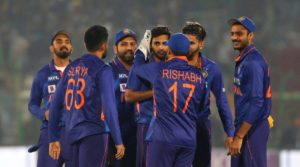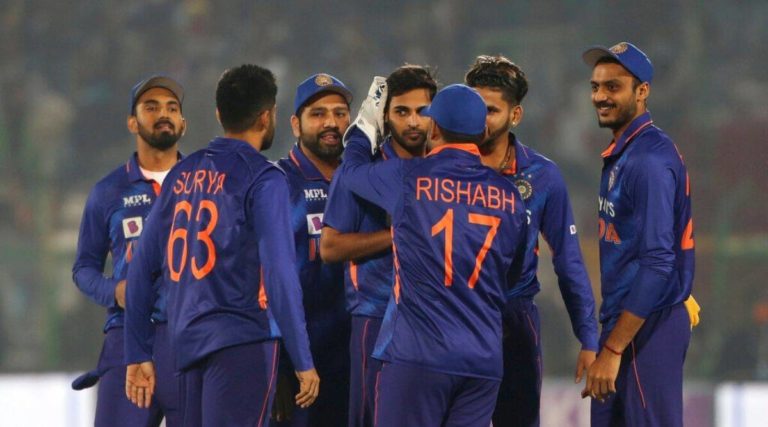 And Rohit once again won the toss, he has 2 in 2 now. And after winning the toss, he decided to field first; quite obvious decision. Harshal Patel made his debut today as Mohammad Siraj is injured. New Zealand openers started brilliantly. In the powerplay, they scored 64 runs and lose only 1 wicket of Martin Guptill. At that point of time, it was looking that New Zealand are set for a huge target. But Indian bowlers did a brilliant job in the middle overs to restrict New Zealand to just 153. Indian spin duo- Ashwin and Axar- pulled the things back for India. They conceded just 45 runs in their 8 overs. Harshal Patel was also brilliant as he took 2 wickets in his debut match. India picked up wickets at regular intervals and restricted New Zealand to a below par total.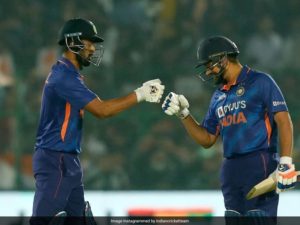 Coming to chase a below par total according to the conditions in Ranchi, Indian batsmen looked quite confident. India have made a good start. They scored 46 runs in the powerplay without the loss of any wicket. And once again both KL Rahul and Rohit Sharma made a partnership of 100+ runs. They were brilliant at the top. Both these openers brought up to their fifties with a six. India lose a couple of wickets in the end but they were of no use as both these batsmen already made the game one sided. And Rishabh Pant, once again, finished the game for India with 2 back to back sixes. And India win this match by 7 wickets and won the series also.
Also Read: AB De Villiers retires from all forms of cricket.
Who won Man of the Match in India vs New Zealand match?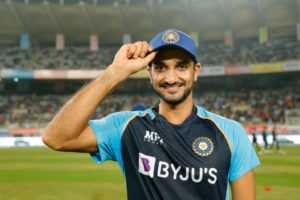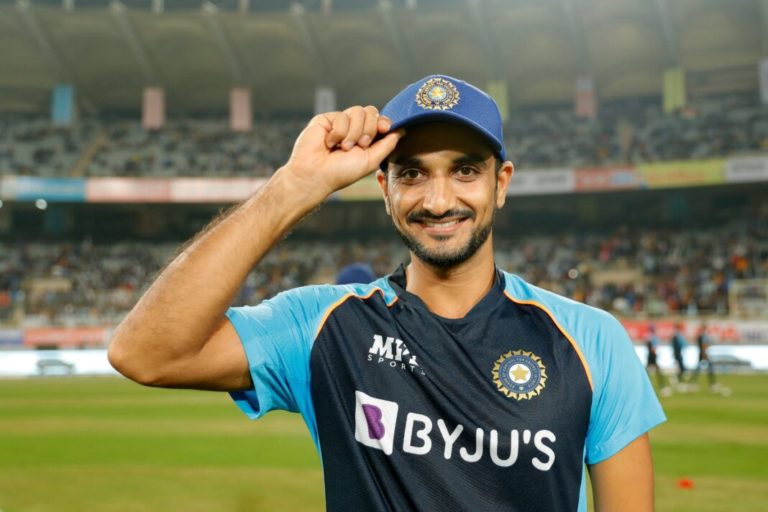 Harshal Patel, for his brilliant spell on his debut, won the Man of the Match in India vs New Zealand 2nd T20I. He bowled a brilliant spell in which he only gave 25 runs in 4 overs and also took 2 wickets. Performing on your debut is so special as that moment is special. But winning Man of the Match on your Debut Match is just amazing. We all have seen how lethal Harshal Patel in the death overs with his slower balls.
IND vs NZ 2nd T20I: Other Players who also deserved Man of the Match today.
Other players who could have been the potential contenders for Man of the Match in India vs New Zealand 2nd T20I other than Harshal Patel were:
KL Rahul–  KL Rahul played a brilliant innings of 65 runs of 49 balls. He made a brilliant opening partnership with Rohit Sharma. It is 5th 100+ partnership for KL Rahul and Rohit Sharma in T20Is. In the start of the innings when Rohit Sharma was a bit rusty, KL Rahul played his shots all along the ground and it was very pleasing watching him to bat. For his brilliant effort, he can be the other deserving candidate for the Man of the Match in India vs New Zealand 2nd T20I.
Ravichandran Ashwin– Is there any better way to define your comeback in the cricket than what Ravichandran Ashwin did? For the past some matches when Ashwin got a chance to once again prove his worth in the White Ball Cricket, he was amazing. Today also, he bowled a brilliant spell in which he only gave 19 runs and took 1 wicket also. Today there was different challenge as there was very much dew on the ground. Holding a wet ball for a spinner and bowling with that much accuracy is amazing.
And with this win India seal the series 2-0 to their name. Once again India won the home series. It is the first series win for Rohit-Dravid era. In this match, New Zealand batsman Martin Guptill surpassed Virat Kohli to score most runs in T20Is. Now Virat Kohli is on second spot. It is not these bilateral games where India find themselves in trouble. It is the ICC events where India needs to improve.