The Grand Finale: It's been Australia vs New Zealand. It's been a wholesome World Cup. There are many records broken. New Zealand started brilliantly at the start of the tournament by defeating India. On the other hand, Australia's campaign has been scratchier. From batting near elimination to playing for NRR and to play in the Finals. They came a long way and peaked at the right time. We have a new T20 World Cup winner. We will also see who won Man of the Match in Australia vs New Zealand match.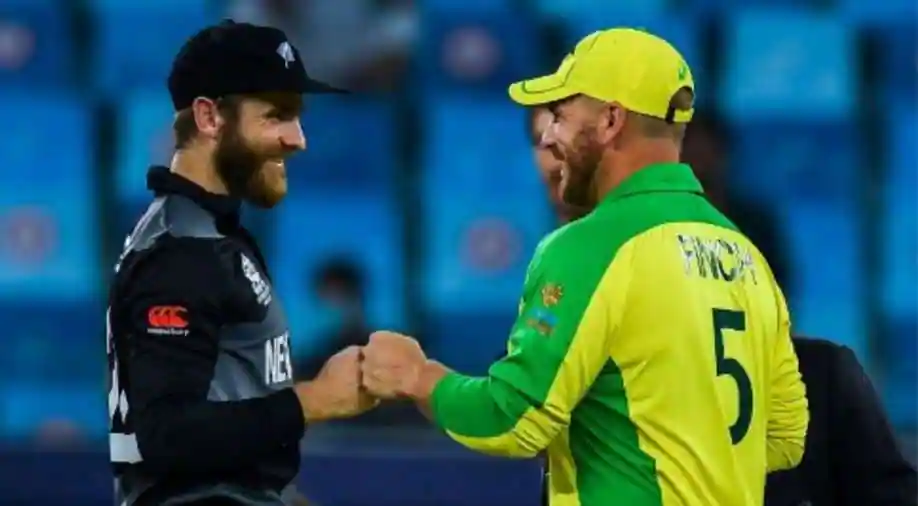 And once again Australian captain won the toss and chose to bowl first. New Zealand has a brisk start. They scored 32 runs in the first 6 overs and also lost one of their opener. This is their lowest powerplay score of the tournament. Australia were too good till 10 overs. Josh Hazlewood give Kane Williamson a lifeline on 17 runs and after that he was unstoppable. Kane Williamson did know that Australia only have four frontline bowlers, so he targets Mitchell Marsh. Mitchell Starc was totally off color today. He conceded 60 runs in his 4 overs. It is most conceded by any bowler in a T20 World Cup Final. And New Zealand set a big target of 173 runs in the final match.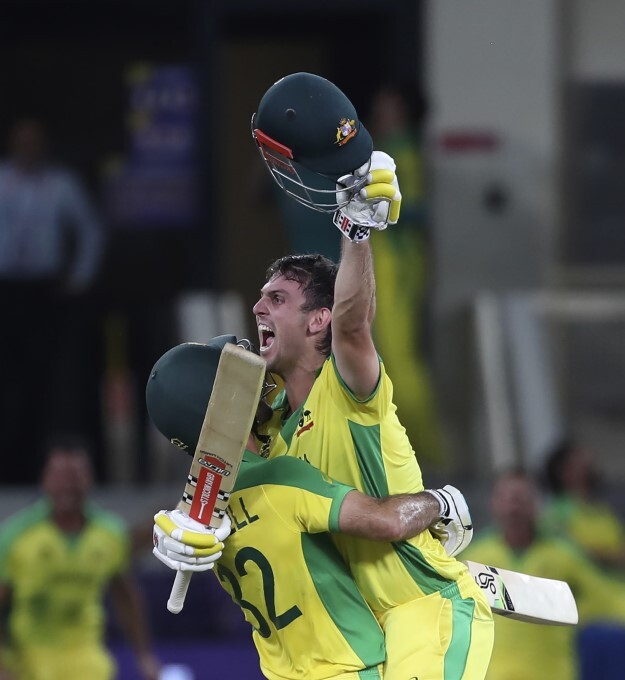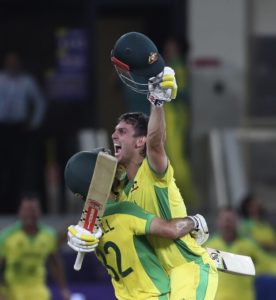 Australia didn't start well as they once again lost their captain Aaron Finch early. But it didn't take long for Warner and Marsh to take control. And when they did, they never let go. In the first 6 overs, Australia scored 43 runs and lost only 1 wicket. But Australia was never looking tensed. They were pretty confident. And how good was Mitchell Marsh. What a player he has become in some past months for Australia is just amazing. And Australia have won the final match pretty comfortably with 8 wickets in hand. Mitchell Marsh remained unbeaten on 77 runs. In the start David Warner also played a brilliant innings of 53 runs and gave a good start. And we have the new World Champions of T20 World Cup.
Also Read: Fastest 200 ODI Wickets
Who won Man of the Match in Australia vs New Zealand match?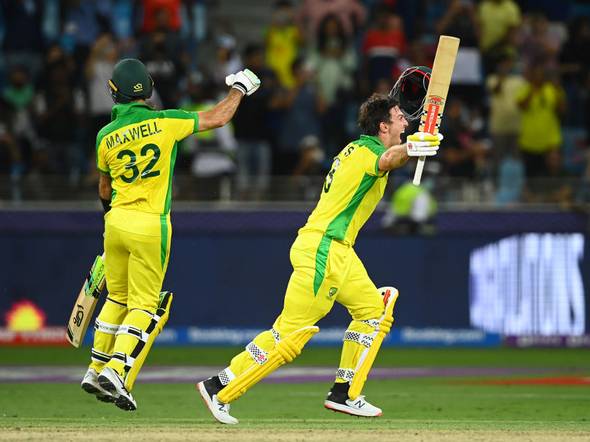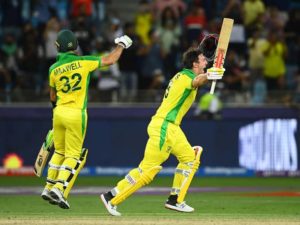 Mitchell Marsh played a gem of an innings. He scored 77 runs of 50 balls. For his brilliant effort with the bat, he was adjudged as the Man of the Match in the final match of Australia vs New Zealand. He came at a time when Australia was in pressure. And how he adapted to the situation and attacked New Zealand bowlers was just amazing. He remained unbeaten till the end and finished the game for Australia. Australia have found a brilliant player in Mitchell Marsh, Man of big matches.
AUS vs NZ T20 World Cup: Other Players who also deserved Man of the Match today.
Other players who could have been the potential contenders for Man of the Match in this Australia vs New Zealand match other than Mitchell Marsh were: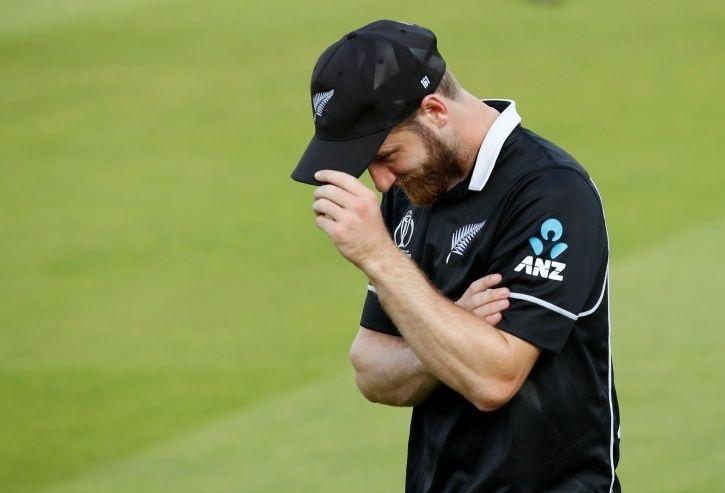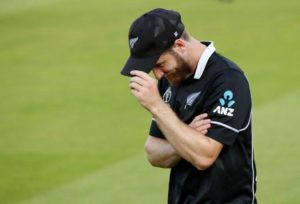 Kane Williamson– Kane Williamson played a brilliant innings of 85 runs of 48 balls. He single-handedly took his team to an above par total. Many people don't consider him as a T20 batsmen but class players always show their class in the most important matches. He has been given a lifeline on 17 runs by Josh Hazlewood. And he fully capitalized on it. But he can't take his team on the other side and remained the runners up once again. For his brilliant innings, he can be the other deserving candidate for Man of the Match in Australia vs New Zealand match.
Josh Hazlewod–  Josh Hazlewood bowled a brilliant spell in which he only gave 16 runs in his 4 overs. He has also taken 3 important wickets in the course of his bowling. Took wickets of Daryl Mitchell, Kane Williamson and Glenn Philips. He was just outstanding with his bowling lines and lengths. Josh bowled proper Test match lines and lengths and restricted New Zealand batsmen to score runs.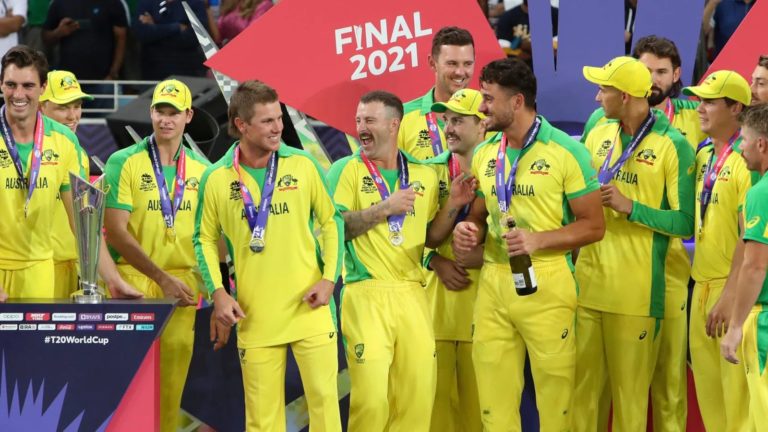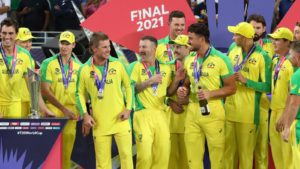 And we have the new T20 World Cup champions. Australia, the collective team performance won today. They clearly outplayed New Zealand in each department. And once again, Kane Williamson ended as a Runner Up. But New Zealand was also brilliant. In the span of some months, they are close to winning 2 ICC trophies.