If you've been a cricket fan for long enough, you would've heard the saying, "Batsmen win you matches but bowlers win you tournaments." I couldn't have penned it down better myself. A good bowling unit ables a team to stand apart from the rest as they're fueled by the passion and unparalleled work ethic of its bowlers. The 200-wicket mark is quite the pedestal for a bowler on the International stage. A total of 29 bowlers have crossed that threshold as of today in ODI cricket. However, the following have been able to do it quicker than a hiccup. In conclusion, here is a list of the top five bowlers with the fastest 200 ODI wickets.
5. Shane Warne – Australia, 125 matches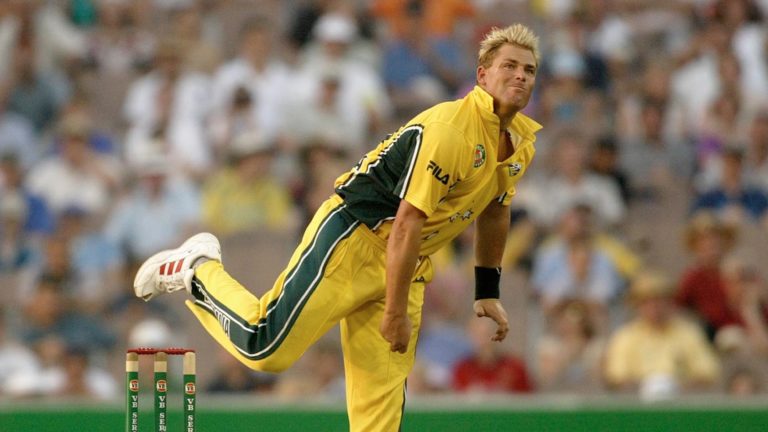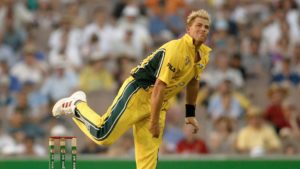 One of the greatest wrist spinners this generation has ever seen, Shane Warne starts off the list at number 5. Warne has been spinning a web around batsmen for decades. The leggie did not find any trouble in grabbing 200 ODI wickets as he did it with relative ease in just 125 games. Above all, Shane played a prominent role in the indomitable Australian side which ruled over cricket for well over a decade.
Did you know that Ravi Shastri is the highest-paid coach in the world? Read the article here: Top Five Highest Paid Coaches In Cricket
4. Waqar Younis – Pakistan, 118 Matches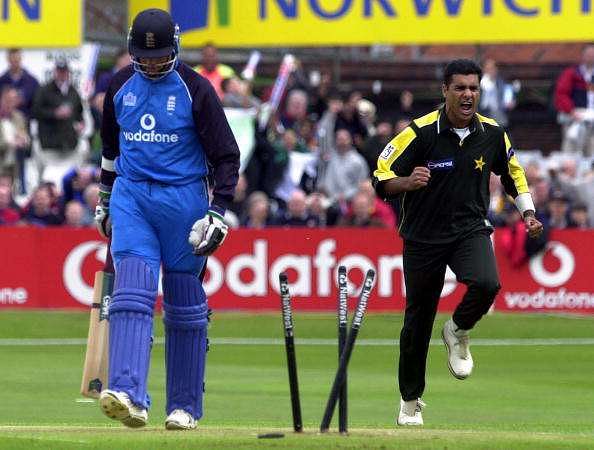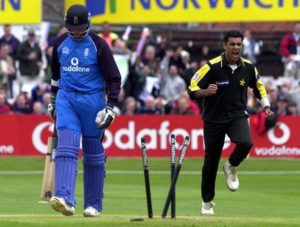 Coming from the land of the fast bowlers, Waqar Younis has left quite a legacy behind. Known for his unplayable reverse-swinging deliveries, Waqar was a threat to batsmen at the death in his heydays. In addition, he grabbed hundreds of wickets across formats along the way, notably crossing the 200-Wicket mark in ODIs in just 118 matches. In addition, Younis went on to have one of the most legendary bowling careers of all time, hanging his boots at a record 416 ODI wickets.
3. Allan Donald – South Africa, 117 Matches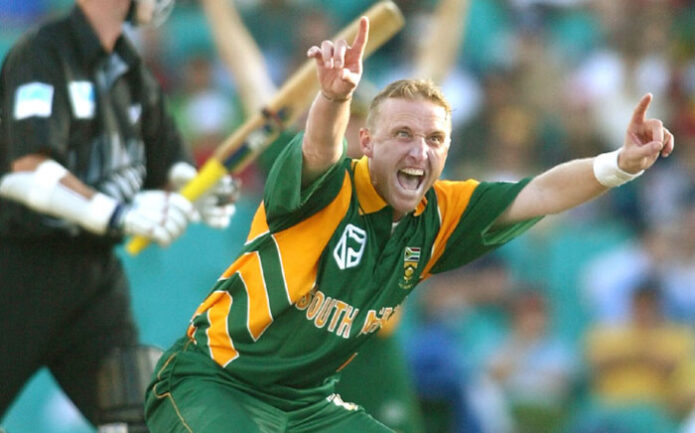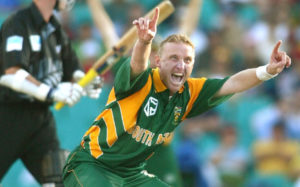 Allan Donald aka "White Lightning" is one of the most enthralling fast bowlers South Africa ever produced. With a career that saw the highest of highs and lowest of lows, Donald has had quite a run. In the 164 matches he played for the Proteas, Allan picked an impressive 264 wickets with a scintillating average of 21. He was also one of the fastest bowlers to cross the 200-wicket threshold, clocking in at 117 ODIs. "White Lightning" is also the all-time second-highest wicket-taker for South Africa in ODIs.
2. Brett Lee – Australia, 112 Matches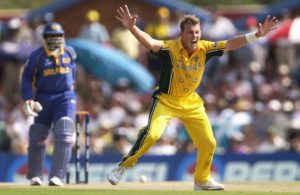 Known all over the world for his raw pace, Brett Lee was one of the fastest bowlers in the world. He belongs to an elite class of bowlers who have broken the 100-mile barrier in international cricket. Therefore, his pace does make him stand apart from the rest as Lee crossed the 200-wicket mark in just 112 ODIs. Apart from this, Brett Lee is also the joint-highest wicket-taker for Australia in ODIs.
Umar Gul has a baffling strike rate of 14.1 in the T20 World Cup yet he stands at number 2 in the list. Read the full article here: Top Five Bowlers With The Best Strike Rate In T20 World Cup
1. Saqlain Mushtaq – Pakistan, 104 Matches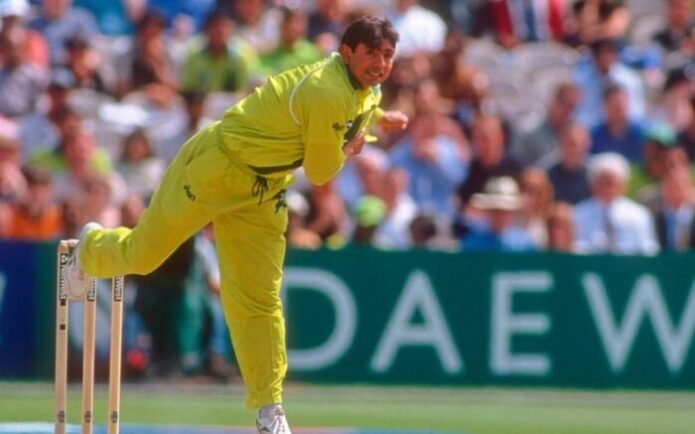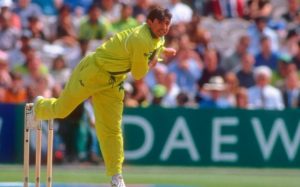 Former Pakistani spinner Saqlain Mushtaq bags the top spot by capturing 200 ODI wickets in a record 104 matches. A legend in his own right, Saqlain is among the highest wicket-takers in ODIs for Pakistan. Above all, with a scintillating average of 21, Mushtaq is well and truly one of the best finger spinners of the bygone era.
Top Five Bowlers With Fastest 200 ODI Wickets
| | | | |
| --- | --- | --- | --- |
| Rank | Player | Team | Matches |
| 5 | Shane Warne | Australia | 125 |
| 4 | Waqar Younis | Pakistan | 118 |
| 3 | Allan Donald | South Africa | 117 |
| 2 | Brett Lee | Australia | 112 |
| 1 | Saqlain Mushtaq | Pakistan | 104 |