Ahead of the India vs Pakistan match, Indian captain Virat Kohli had a press conference regarding all the details and questions asked by the Journalists. We all are eagerly waiting for this rivalry. And it's only a few hours left and we can't keep our excitement hidden. So, now we will discuss on what topics Virat Kohli discussed in the Press Conference.
Playing XI
As before Virat, Babar Azam, Pakistan's captain, already announced the 12 members for the India vs Pakistan match. So Virat was asked about the Playing XI. He denied about disclosing it beforehand but also said that all the issues are sorted and they have ensured the perfect combination.
Pressure playing against Pakistan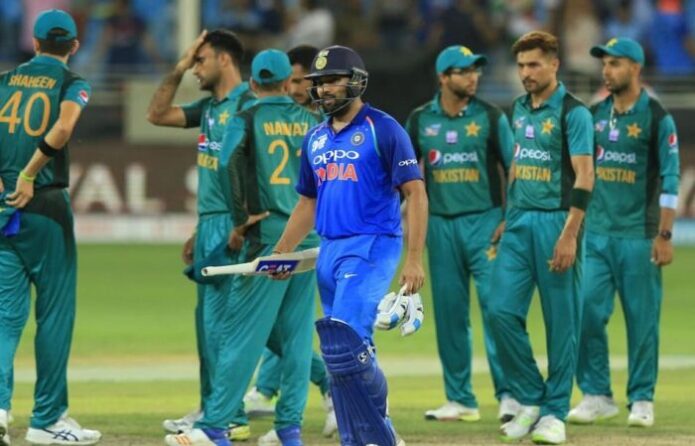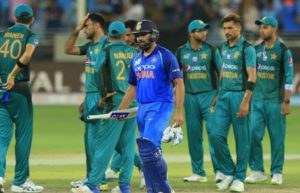 As we all know, India vs Pakistan is a such a high class rivalry. So a question to Virat Kohli was about the pressure playing against Pakistan. Virat Kohli answered that there is very much professionalism in the Indian team and they don't look on past records, as he believes they act as distractions. India are just take this game as any other game.
Also read: Rishabh Pant Net Worth, Salary and Endorsements
Quitting captaincy
Question asked about his sudden and shocking decision of quitting captaincy after the T20 World Cup. Virat told that he had already given enough reasons for the same and not looking to fodder on the same thing again and again. He had a bit of anger explaining this answer.
Availability of Hardik Pandya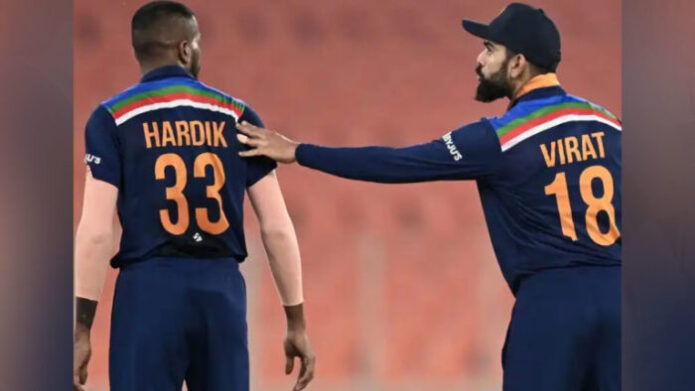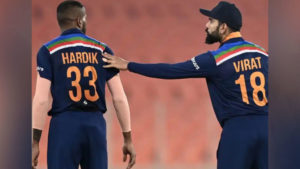 The biggest and the most important question of the whole press conference, I think. Journalists asked about the fitness of Hardik Pandya, as the bowler. Virat explained that he is getting better day by day. And Virat believes that he will start bowling in the tournament. Also, he said that he backs Hardik as a pure batter also, provided how he changed the series against Australia. And a talented batter like Hardik can't be produced overnight.
Condition of pitches
Virat believes that condition of pitches will be better in the T20 World Cup than in the IPL. But dew will be a factor in this World Cup in the night matches and toss will prove out to be an essential toss as batting second would be comparatively easy.
Strong opponent
In the last, he talked about Pakistan. He told that they are talented opponents and they have also a brilliant lineup. India have to play their best game to win against Pakistan. And he also said that the team which handle critical situations better will definitely be on the winning side.