T20 International (T20I) is the most fleet-footed format in the world of cricket. In a span of 20 overs, players are expected to be as explosive as they can. The pressure of being a wholesome performer is on another level. Agile fielding, wicket-taking bowling, and striking batting, everything needs to be on place and on point. Given that T20I is so demanding, players not being their explosive selves is often frowned upon. Especially as a batsman, you need to score the maximum amount of runs in minimum number of balls. Nevertheless, there are times when cricketers are not at their best and end up underperforming in this format. Even some of the greats didn't fail to succumb! Along these lines, let us look at the 5 slowest knocks in T20 International history.
5. Lendl Simmons – 16 (35)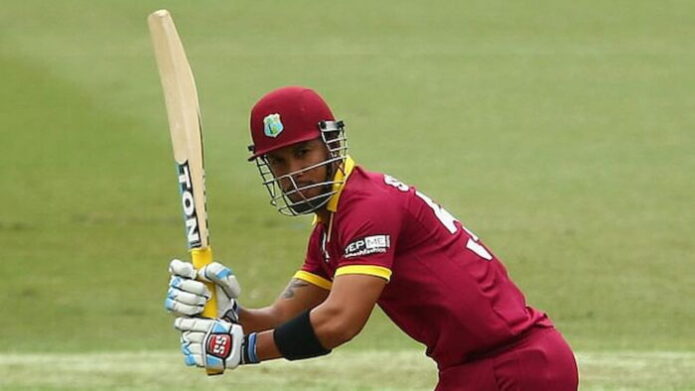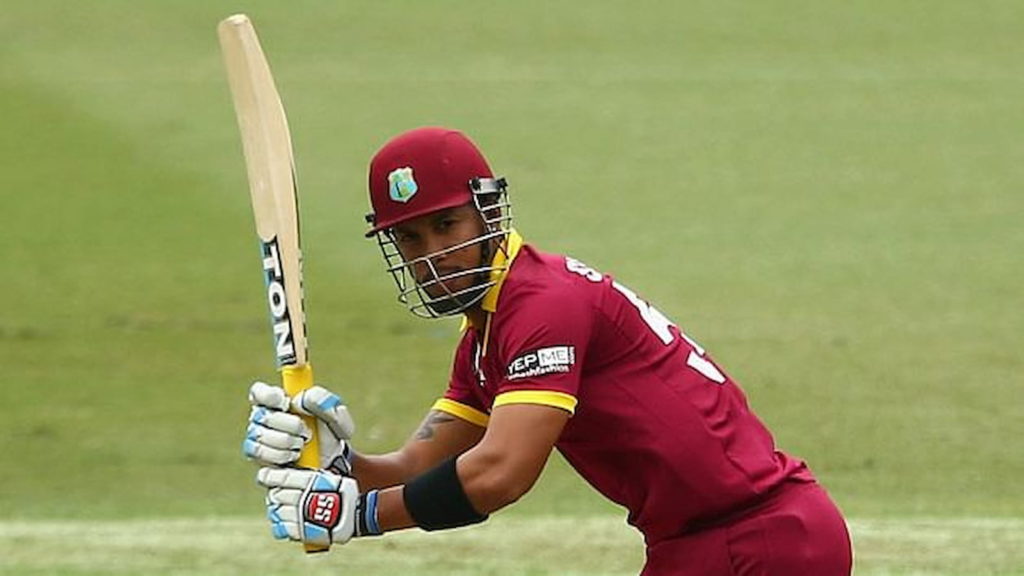 Lendl Simmons is a Trinidadian cricket who plays for the West Indies. As a matter of fact, West Indies is one of the best teams in T20I format. Players like Chris Gayle, Andre Russell, etc. are recognized for their hitting skills. But on the other hand, we have Lendl Simmons who played one of the slowest innings in T20I history. With 16 runs in 35 deliveries, his strike rate was 45.71. Furthermore, failing to score a single boundary against South Africa in Dubai, he played this memorable knock in the 2021 T20 World Cup.
4. Majid Haq – 14 (31)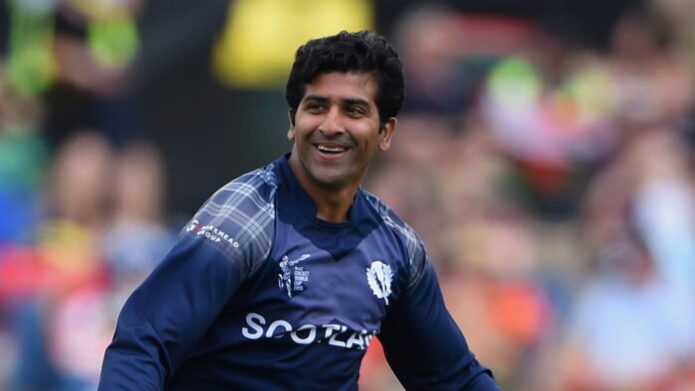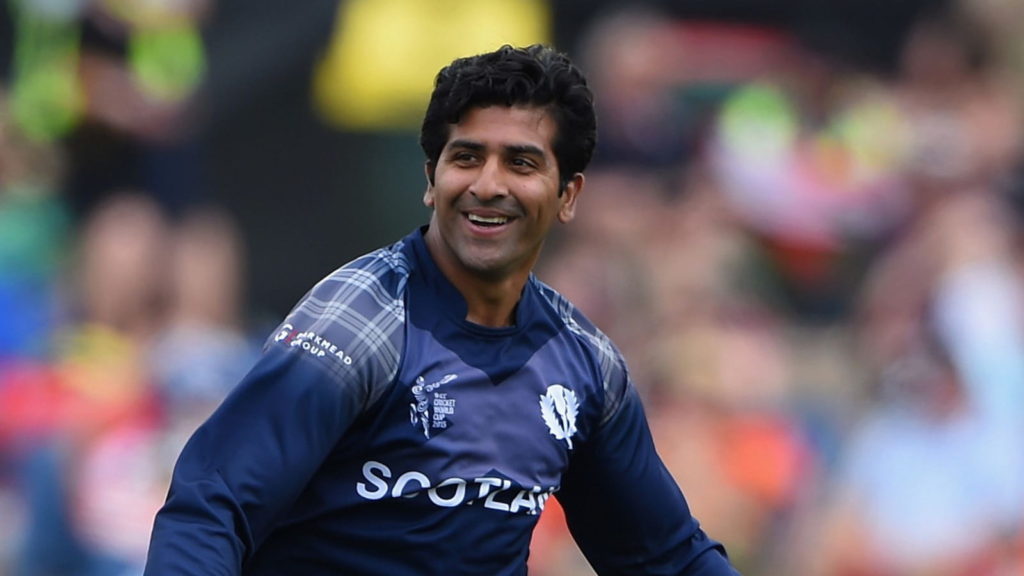 A former Scottish off-spinner, Majid Haq grabbed his spot at the headlines when he played a leaden-footed innings against Pakistan. He made 14 runs in 31 balls with a strike-rate of 45.16. Moreover, this newsworthy knock was played during the first edition of the T20 World Cup in 2007 in Durban. Subsequently, Haq became so (in)famous that he established his name in the people's joke book of that year! Along with being known for this innings, he is considered one of the slowest bowlers as well. The spinner's bowling speed is clocked at approximately 65 km/h (40 mph)!
Also Read: Top 5 Players with Most Man of the Match Awards in T20Is
3. Yuvraj Singh – 14* (32)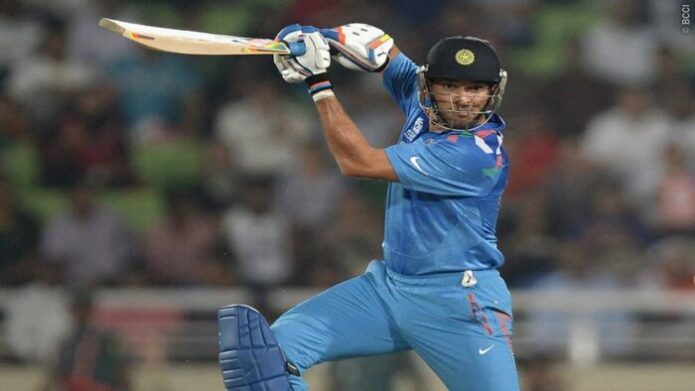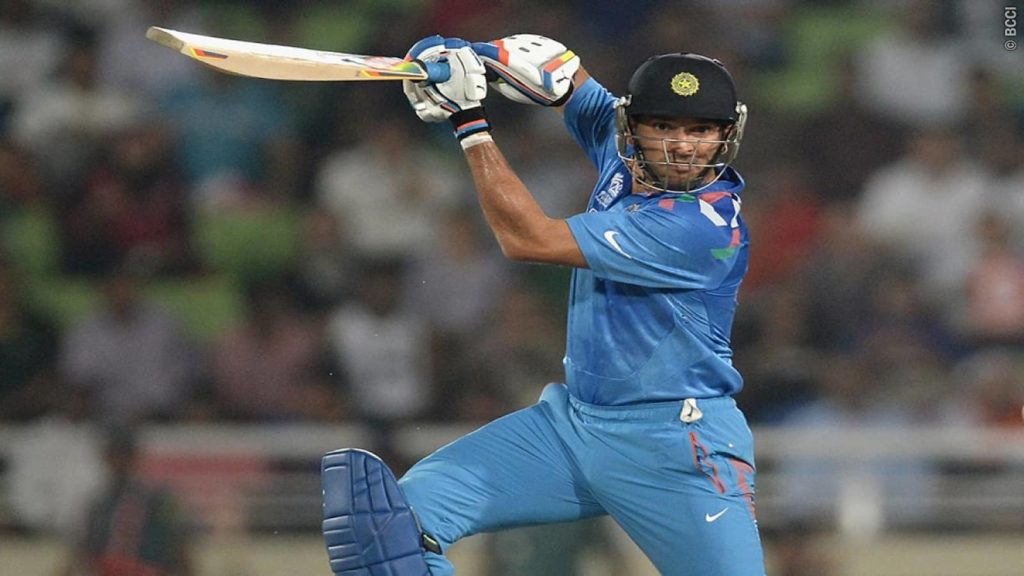 Yuvraj Singh's name in this list of 5 slowest knocks in T20 International history is a big revelation! He was one of the best in this format and never hesitated to smash in a colossal fashion. The world can never forget his 6 sixes against Stuart Broad in the 2007 T20 World Cup! This knock of Yuvraj is an example of how great players also have their bad days. However, it was astonishing to perceive him struggling during the 2016 Asia Cup match against Pakistan in Dhaka. Although India won that match, but none anticipated Yuvraj to register his name under the list of slowest T20I innings. Having a strike-rate of 43.75, he scored 14* runs off 32 balls.
2. Alok Kapali – 14 (35)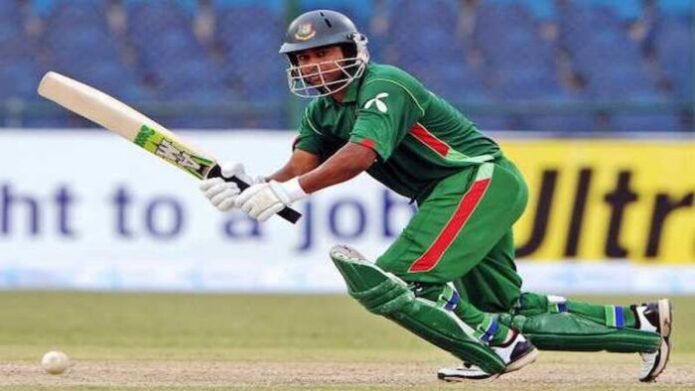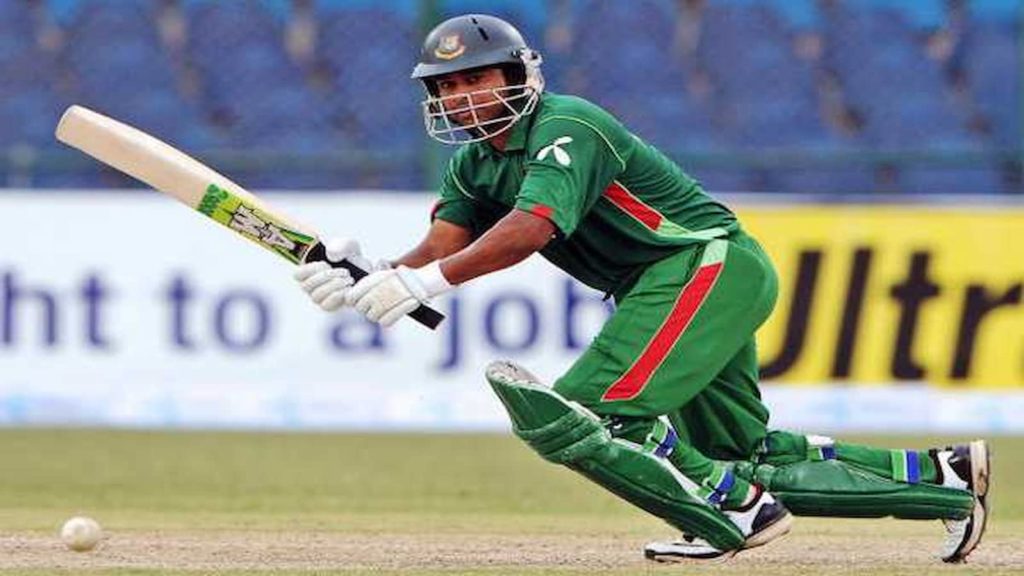 Like Majid Haq, this Bangladeshi all-rounder too, scored one of the slowest T20I innings in the 2007 T20 World Cup. Kapali scored 14 runs in 35 deliveries against South Africa in Cape Town. His strike-rate was low-lying at 40. A promising cricketer once, he immediately became a noted player in the first year of his ODI international career (2002). Some fans even started analogizing his adroitness with Brian Lara! In addition to this, Kapali was the first Bangladeshi to take a Test hat-trick. His T20I career run was a short one with just 4 years in it, i.e., from 2007-2011.
Also Read: Top 5 Players with Highest Average in T20Is
1. Mahendra Singh Dhoni – 9 (27)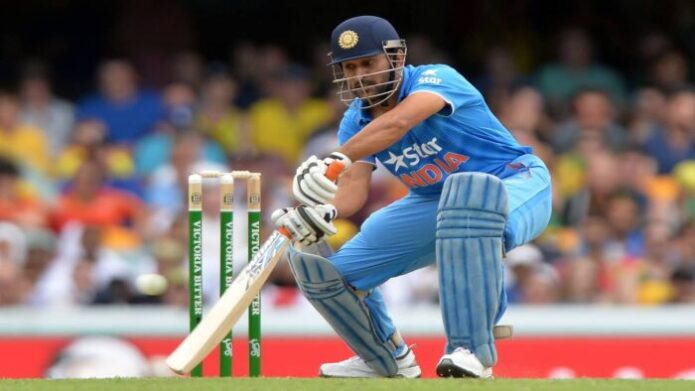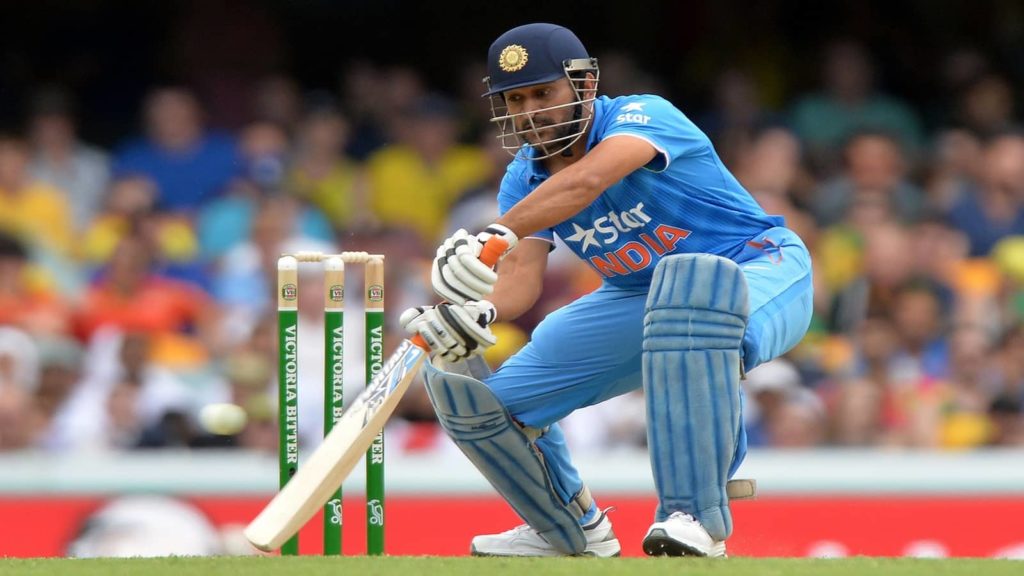 We know how hard it is to digest seeing MS Dhoni on the number 1 spot here! This is one of those number 1 spots where the cricket fans would not like to see him. The best finisher, and one of the most successful captains, Dhoni is also the one to play the slowest innings in T20I. Another revelation your way! With a score of 9 runs in 27 balls against Australia in 2008 Melbourne T20I, Dhoni tops the list. He had a strike-rate of 33.33. Thrashed by 9-wickets with 52 balls remaining, the Indian team wasn't at their best that day. In fact, Dhoni with 9 runs was the second-highest scorer from India after Irfan Pathan's 26 runs. Above all, whatever the case may be, innings like these cannot lessen the greatness of MS Dhoni!
5 Slowest Knocks in T20 International History (Table Summary)
| | | | | | |
| --- | --- | --- | --- | --- | --- |
| S. No. | Player | Runs | Strike-Rate | Against | Tournament |
| 1. | Mahendra Singh Dhoni | 9 (27) | 33.33 | Australia | T20I, Feb 2008 |
| 2. | Alok Kapali | 14 (35) | 40 | South Africa | T20 World Cup, 2007 |
| 3. | Yuvraj Singh | 14* (32) | 43.75 | Pakistan | Asia Cup, 2016 |
| 4. | Majid Haq | 14 (31) | 45.16 | Pakistan | T20 World Cup, 2007 |
| 5. | Lendl Simmons | 16 (35) | 45.71 | South Africa | T20 World Cup, 2021 |
In conclusion, it is to be noted that certain bad days does not mean that a player is bad. Everybody faces their own set of highs and lows. Although the above innings can be considered poor, but the silver lining is that these players have one more record under their name! Whether it is the slowest or fastest, a record is a record.
For more such interesting content, please keep visiting thesportslite.com