Former Indian Skipper, MSD is not only known for his brilliant finishing and extraordinary wicket-keeping. He has always been sparking the internet with his stylish hairstyles. It is widely known what place MSD holds in Indian Cricket. Anything and everything Thala does can make his fans follow him instantly. Dhoni has been experimenting with his looks ever since he started playing for the country. However, there are mixed responses to his innovative, trendsetting haircuts. Let's check out 10 Best Hair Cuttings Of MSD, to see how MS Dhoni's hairstyles have evolved over the years. On that note, here are the top 10 hairstyles of MS Dhoni.
MS Dhoni Hairstyles: Check Out 10 Best Hair Cuttings Of MSD
10. The Infamous Mohawk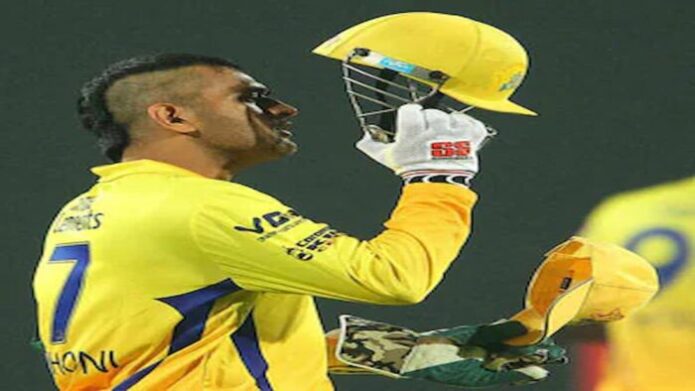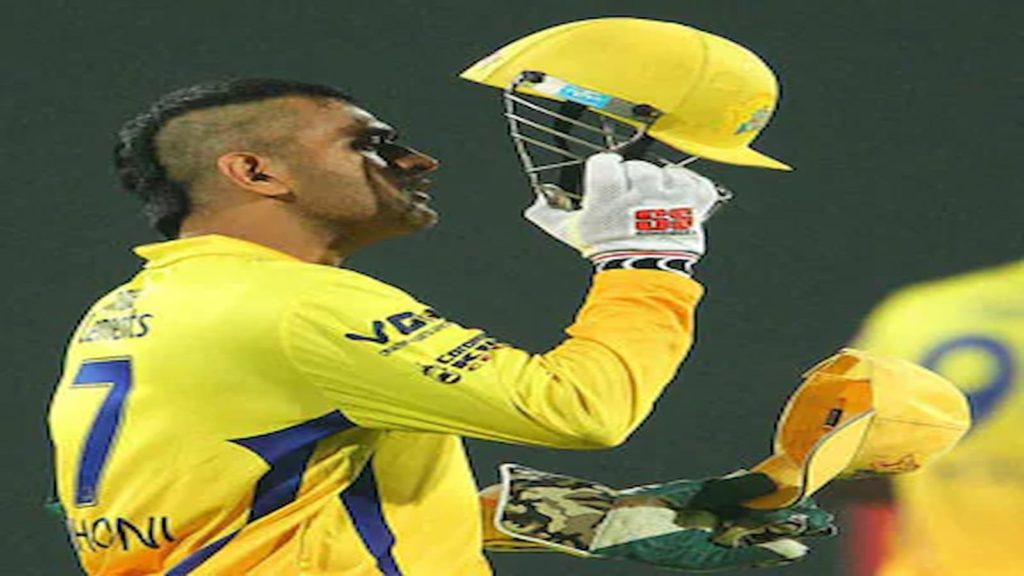 The former skipper opted for this funky look in 2013. He took on the field for CSK in this look. The Mohawk was not very well received by the fans. However, it was a great hairdo for the scorching heat of April-May 2013. The cool look went very well with the captain cool's swag.
9. The V- Hawk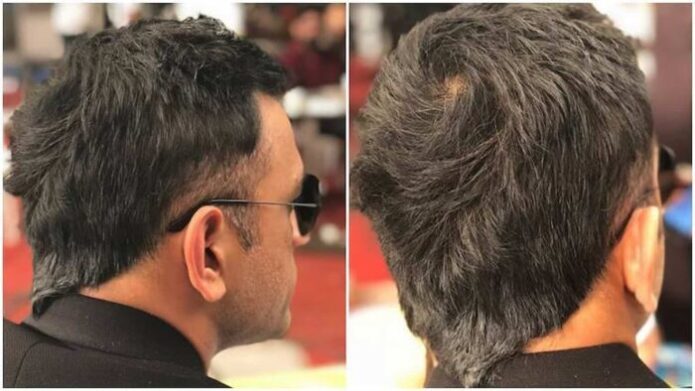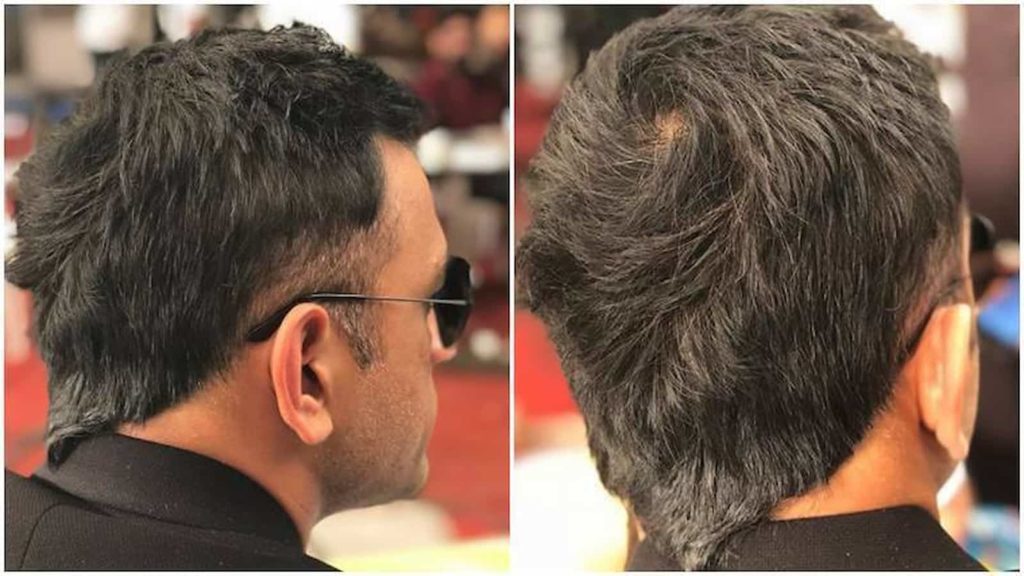 In 2018, the global icon chose retro-styled hair. He again made it to the headlines with this look. The back of his hair was shaped in a V as reaching the nape. He sported the look in the best possible way. Dhoni complemented the look with a pair of aviator glasses. The sharp, angular finish gives a very stylish look.
8. The almost Bald look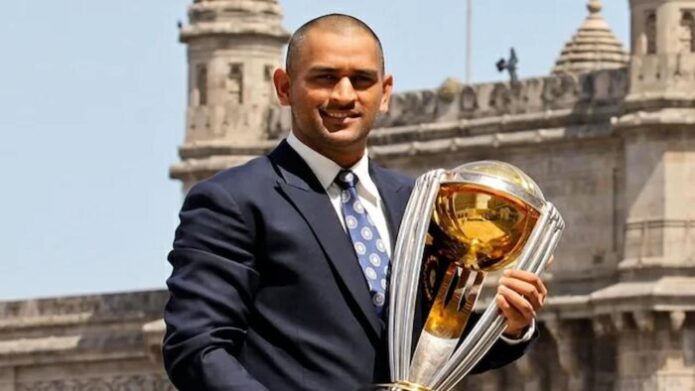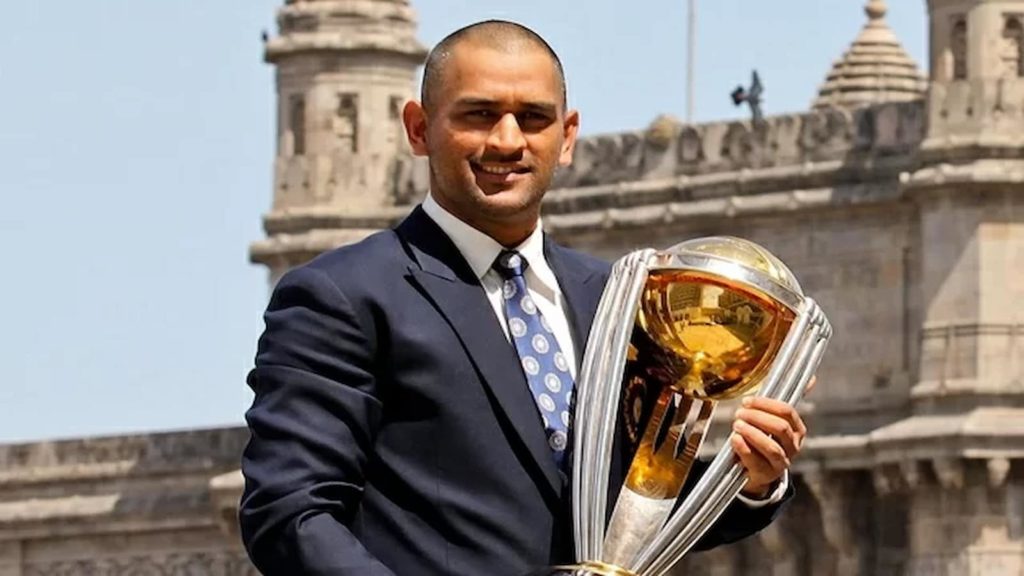 When India won the ICC World Cup in 2011, MS Dhoni chopped off his hair. He went almost bald this time. This decision was because of some religious beliefs. Fans were shocked to see this abrupt change in his haircut. However, Dhoni donned this look with utmost style. This was probably the first time, we witnessed our captain's greys.
Also read: MS Dhoni Height, Age, Wife, Family, Controversies, Awards, Unknown Facts, Biography & More
7. The mature Salt-pepper look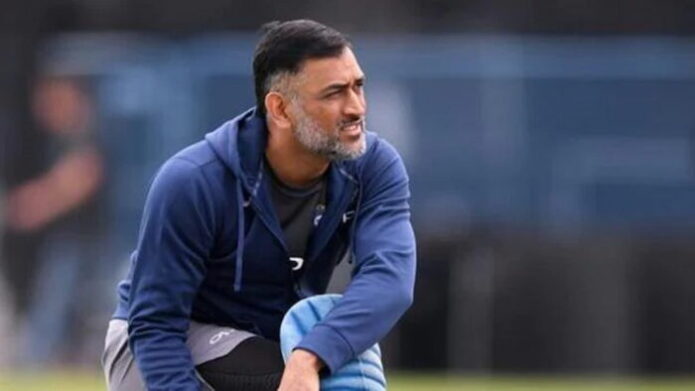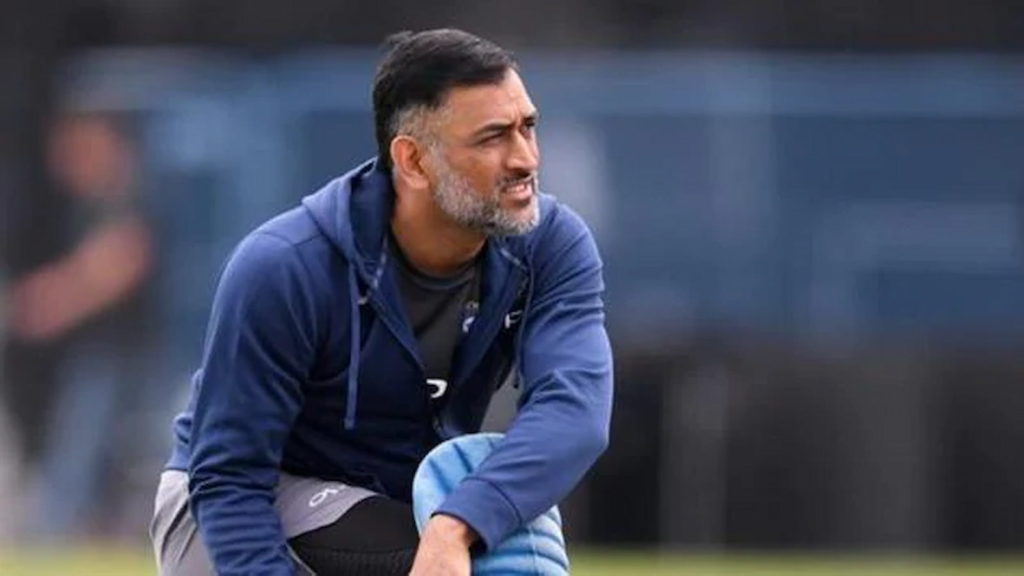 Mahi was seen in this mature look in 2018. The salt-pepper look looked fab on the cricketer. He chose a shiny black for his hair. While his thick beard was a mix of his natural greys. This look made our captain cool look for calm and composed. MS Dhoni is of the few people who can pull off this unique look.
6. Crew Cut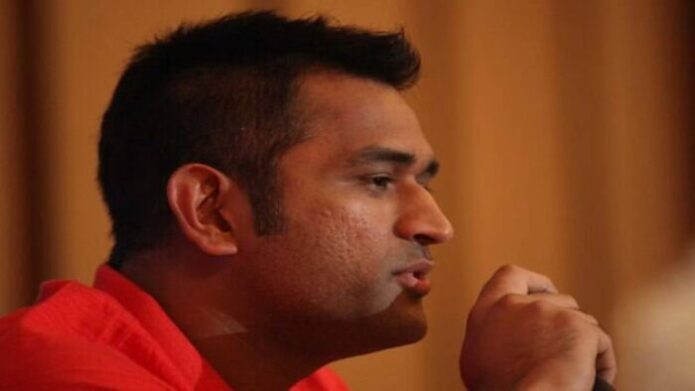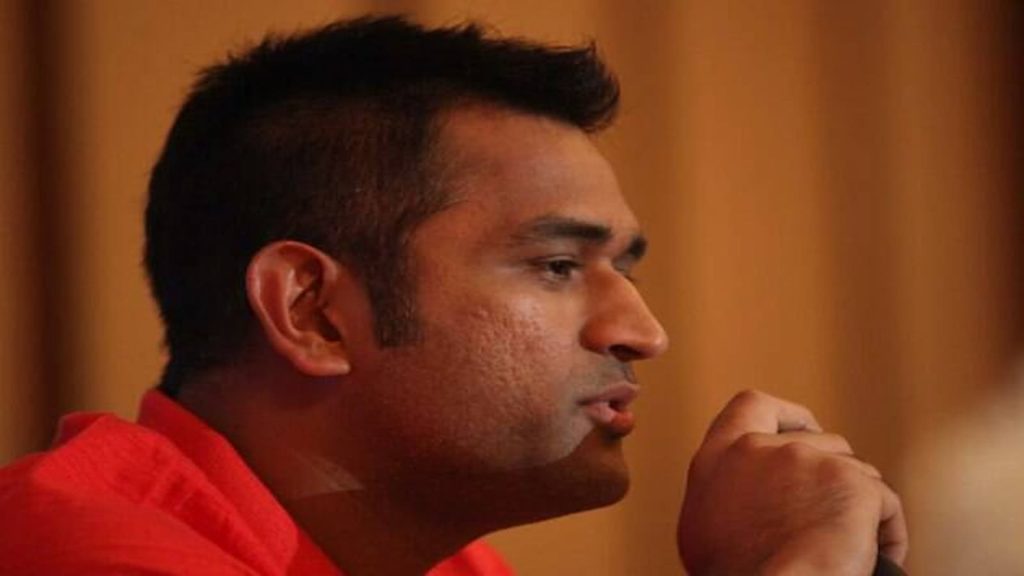 By 2012, everybody was familiar with Dhoni's stylish haircuts. This time he opted for a crew cut with spikes in the crown region. While the sides were kept trimmed. He chose faded shades this time. His looks had become soberer as compared to his 2005's golden hair.
5. The Buzz Cut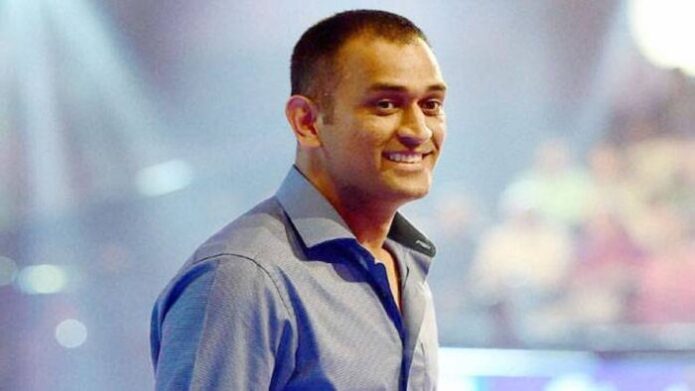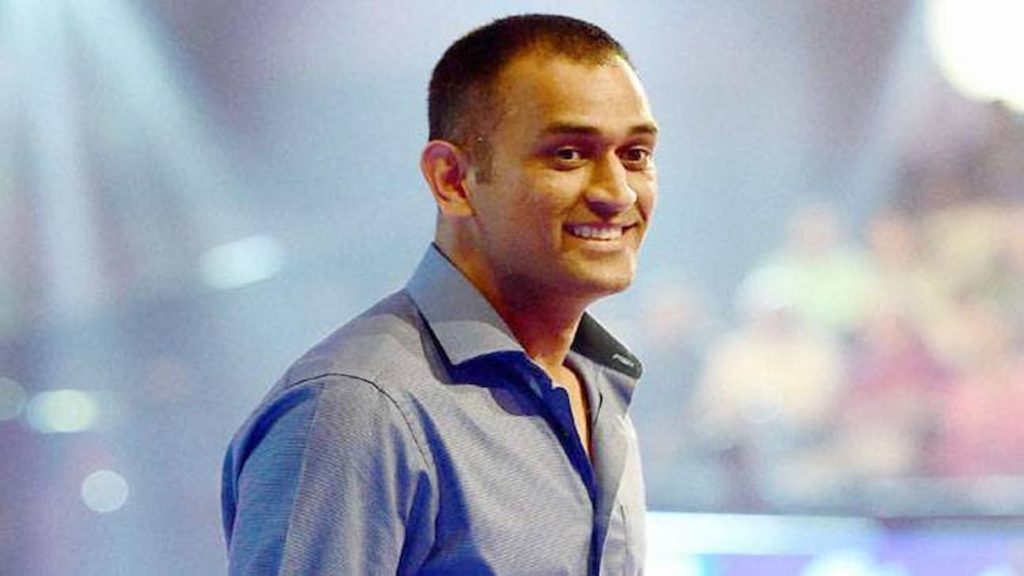 In 2010, Dhoni left everybody shocked when he opted for this look. Especially, his female fans who loved his long locks. The year's biggest shock was to see once long-haired Dhoni in a buzzed cut.
4. Golden Streaks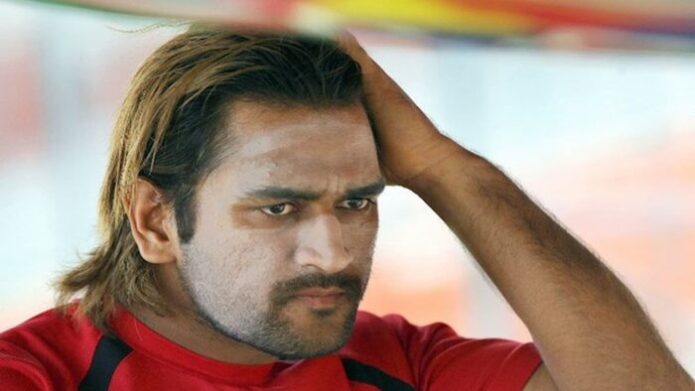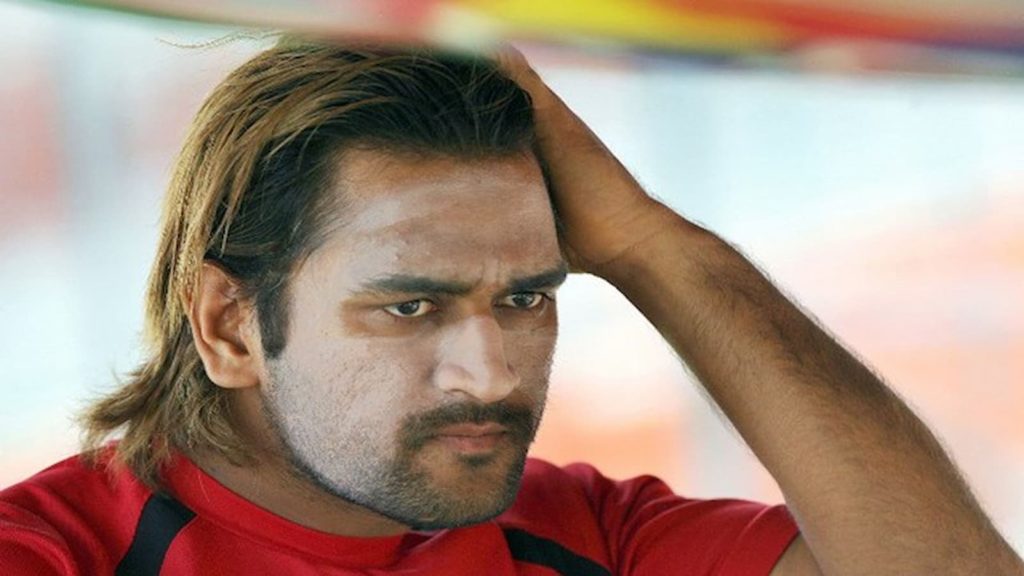 Dhoni was donning this look while he became a household name back in the 2000s. On his debut in 2004, it was not just his attacking game that bought into the limelight. But also his Golden Locks. This look has been one of the most iconic hairstyles of MS Dhoni. On a tour to Pakistan in 2006, MSD left the then-President General Pervez Musharraf charmed with this look. He had also insisted Dhoni continue with the hairstyle. The hairstyle became a fashion statement.
Also read: When Did MS Dhoni Scored His First And Last International Century?
3. The Perfect Summer Look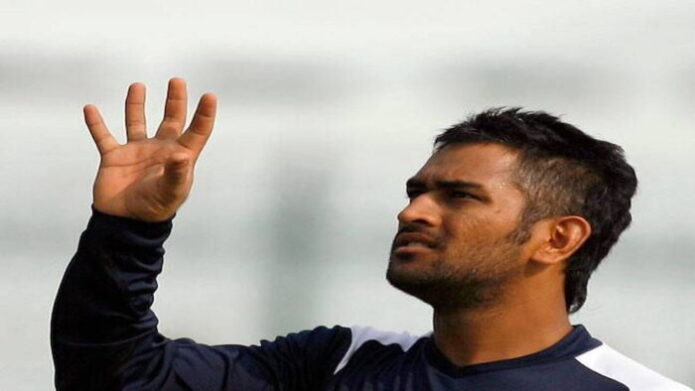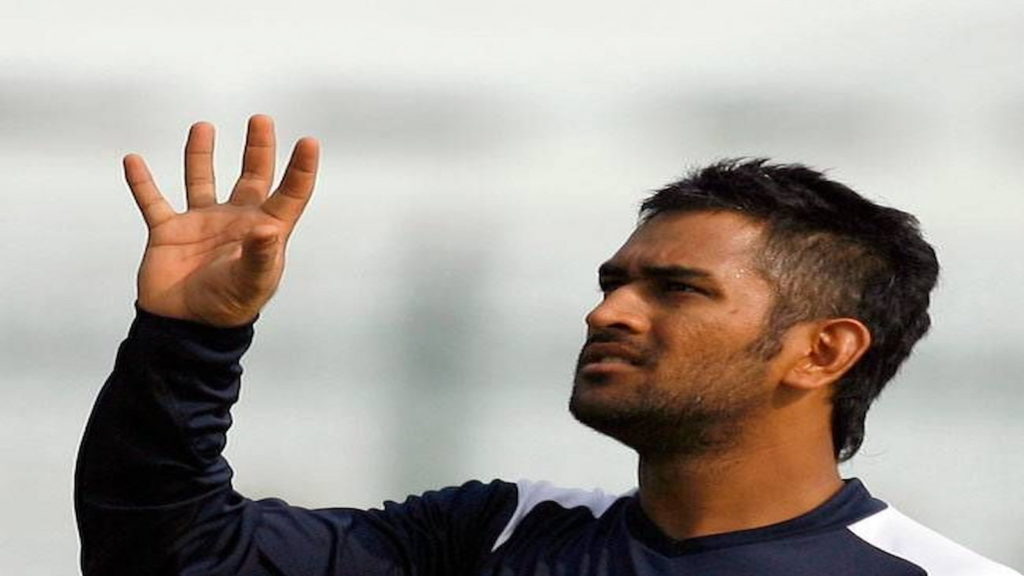 Following the world cup, in 2008, Dhoni went from long straight tresses to a short haircut. He kept slightly longer hair on the top of the head and on the nape. While he trimmed the hair on the side. This was a surprise for the fans because they absolutely loved Dhoni's long sleek locks. However, some fans appreciated this sober look, while others missed his long tresses.
2. Straight Pressed neat locks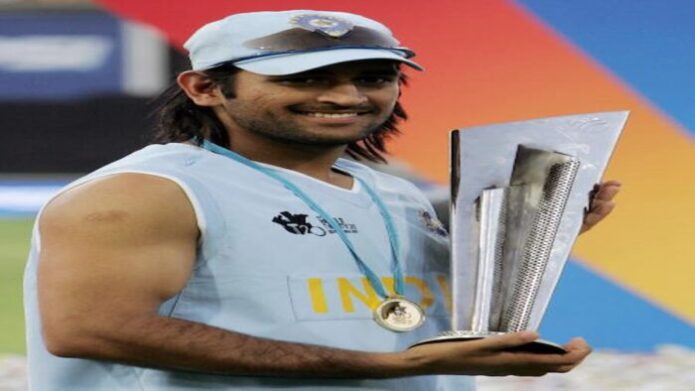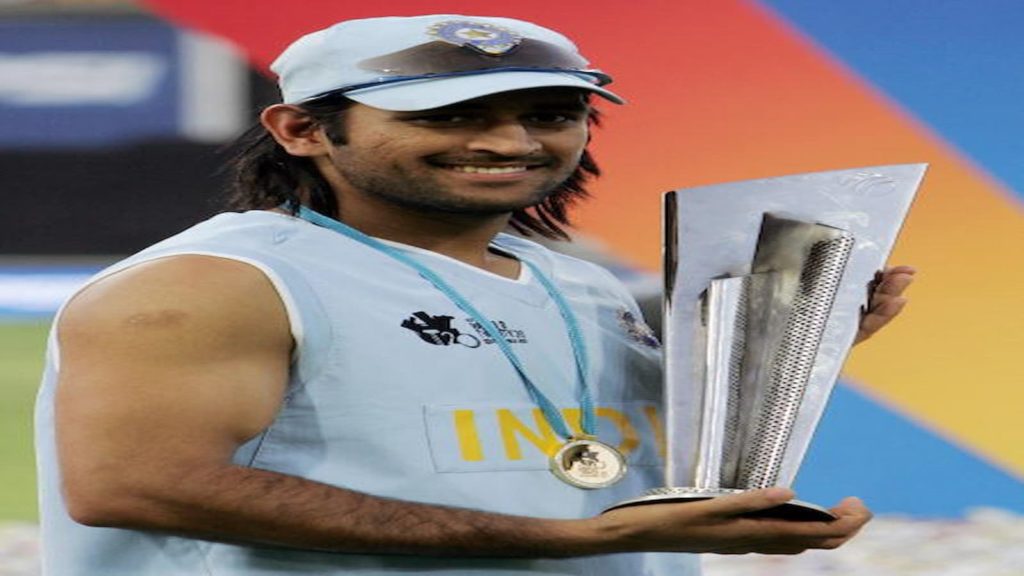 After India's win at the T20 World Cup in 2007, Dhoni got instant fame. Along with, what got fame was Dhoni's Straightened sleek hair. This neat look was very well received by the fans. It was in this look that Dhoni left cricket fans throughout the world astonished, with his helicopter shots.
1. The Faux Hawk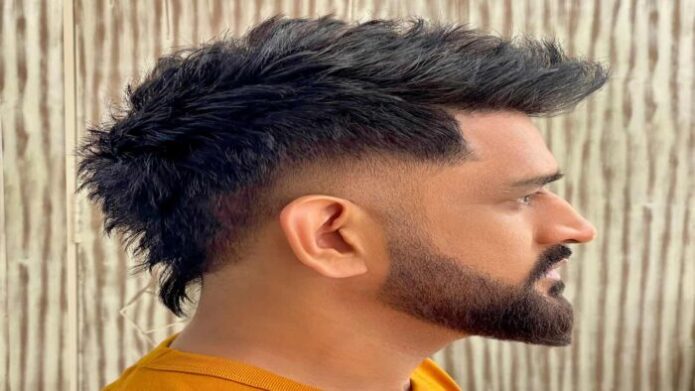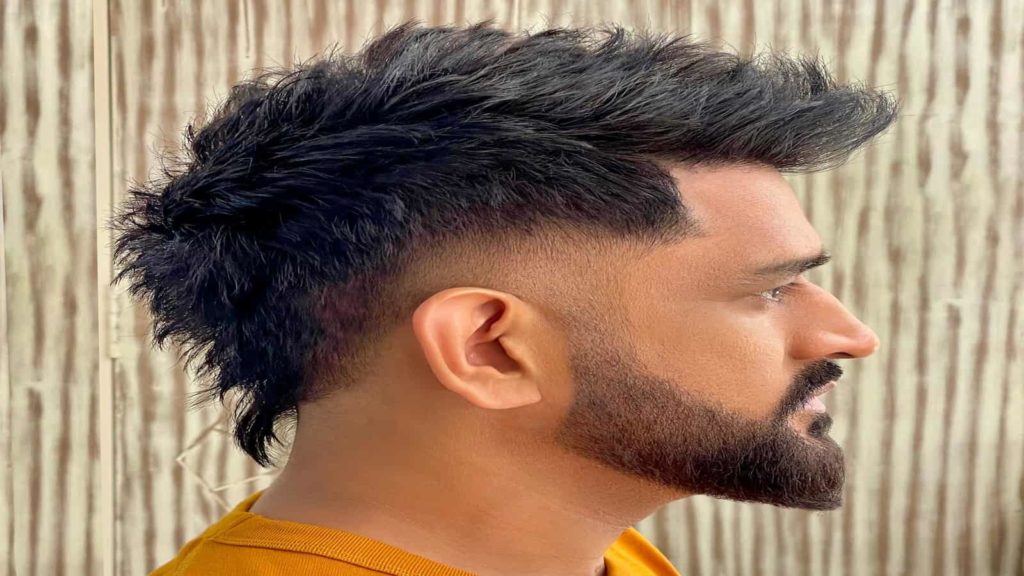 This uber cool look was one of MS Dhoni's best hairstyles. Celebrity hairstylist, Aalim Hakim gave Dhoni this stylish hairdo. He was the one to share this look online. Along with the faux-hawk hairstyle, the former skipper pulled off a razor-sharp beard look. The overall look made him look no less than a model. Some people called MSD a rockstar in this look. However, this look received mixed reactions online.
These were the 10 of the Best Hairstyles Of MS Dhoni. Tell us which one is your favorite in the comments.