It's the final day 5 of India vs New Zealand 1st Test. Match is still well poised at the start of the day's play. All the three results are possible but India's win or draw the most likely. The surface here in Kanpur has behaved fairly well so far. There has been variable bounce and turn but because of the ultra-slowness of the deck, batting hasn't been impossible. Let's see what happened on Day 5 of India vs New Zealand 1st Test.
First Session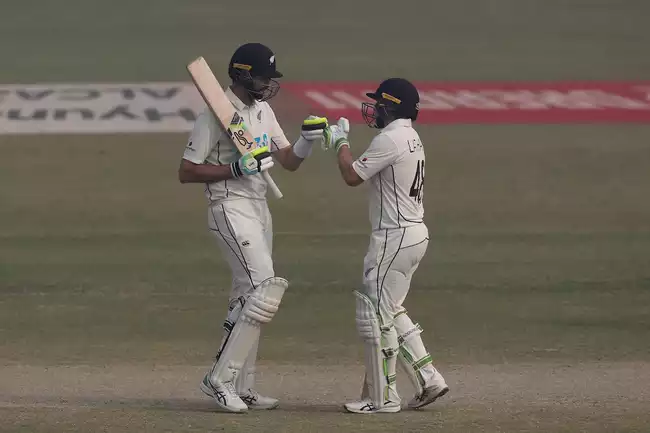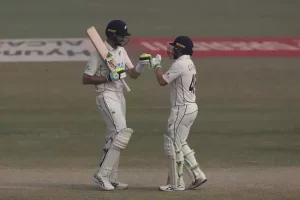 In the first session, India gone wicketless. A wicketless session on a Day 5 pitch in India as a visiting team, well done New Zealand. Even India can't able to take the wicket of night watchman William Somerville. India did start well. They did find the edges, but none went to hand. The pitch is pretty slow and isn't doing a lot for the spinners. New Zealand need to bat sensibly and take this deep as they have gone wicketless in the most difficult session of the day.
Second Session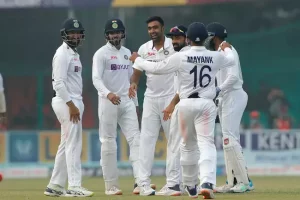 On the first ball of the second session, India got the wicket of night watchman William Somerville. Tom Latham and Williamson were solid, almost unbreachable in their partnership. But Ashwin got the left-hander against the run of play. When the experienced duo of Williamson and Taylor saw off 30 minutes together, the Indians couldn't be faulted for feeling jaded. But Jadeja came with a breakthrough at the last ball of the session and the wicket couldn't have come at a better time for India. India now needs 6 wickets and New Zealand have to bat a minimum of 31.5 overs.
Also Read: Shardul Thakur Gets Engaged To Girlfriend Mittali Parulkar
Third Session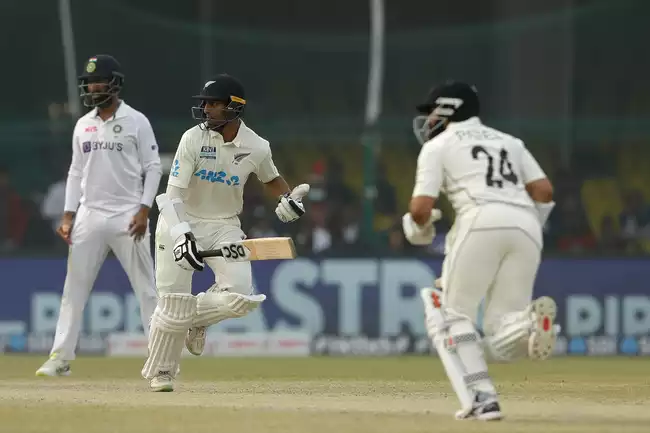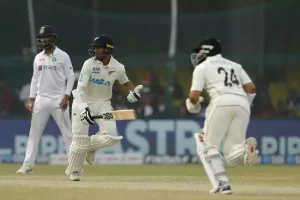 And after all the hard job for the 5 consecutive days, this Test ends in a draw. But it's a competitive draw. India pushed really hard for the victory but the light didn't allow the 12-13 minutes of play left in the day. New Zealand were already 9 wickets down and India only have to take 1 wicket. Rachin Ravindra has done a brilliant job holding fort for his side on debut. India did start the final session by getting quick wickets, but if you had a good defense, the pitch played well enough for you to negotiate the bowling. So this is the beauty of Test Cricket.
New Zealand camp was very happy that they held to draw this game. The biggest positive for them is their openers and their batting depth. Even their number 10 and 11 showed a great technique to play spin. India vs New Zealand 1st Test ends in a draw.