Following a recent social media argument with Liv Morgan, WWE SmackDown Superstar Shotzi cancelled her Twitter account. The current SmackDown Women's Champion and former NXT Superstar got into a contentious Twitter argument. After their latest SmackDown match, in which Morgan prevailed, it appears that Shotzi has stopped acting out for the time being.
Twitter Account Deactivated
"Bye! See yall when I want to bully another one of my coworkers!!" –Shotzi
One of the superstar's final posts was screenshotted by a fan before her account was deleted. Shotzi bad everyone farewell and that she would only come back to "bully" more famous people.
Shotzi has deactivated her account before, so this is not the first time. The former NXT title holder deleted her account in July, immediately following Money in the Bank, in response to the criticism she received at the time.
Also Read: WWE set to host SummerSlam at Nashville next year following success this year: Report
Shotzi and Liv Morgan Dispute
The title asserted she could still defeat Shayna Baszler in Clash at the Castle despite having a wounded arm, which sparked a heated confrontation between the WWE Superstars. Liv was lying, Shotzi retorted, and she wasn't even harmed. Her competitor responded that their latest SmackDown altercation was the result of her arm feeling better.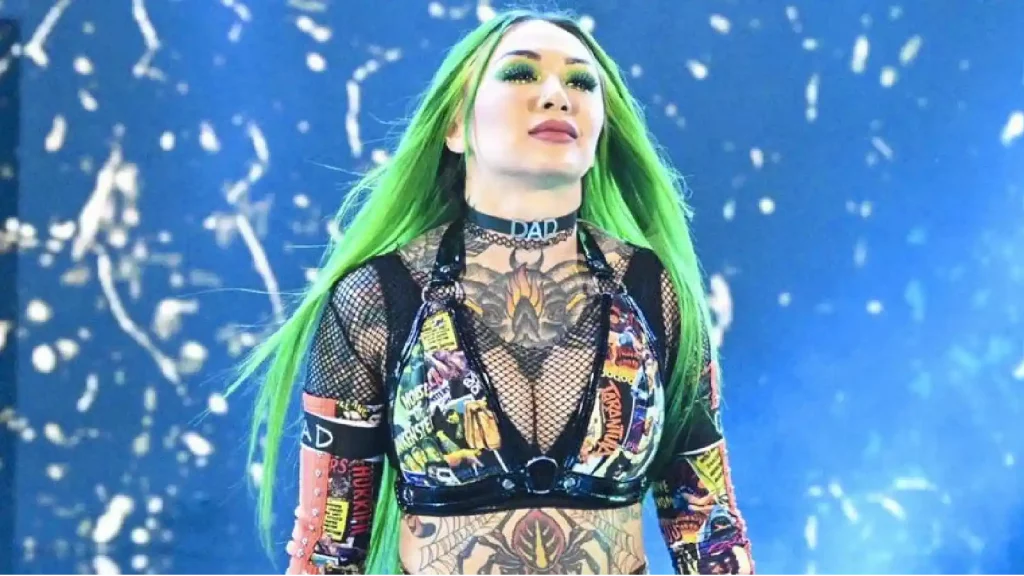 The "Insecure Girl's Handbook" is a book that Morgan suggested to her adversary. When questioned if Liv had read that book when she fired Ruby Riott (also known as Ruby Soho), Shotzi responded with a brazen affirmative. The green-haired celebrity was then questioned about whether Liv's "trashy" clothing would humiliate her on The Grandest Stage of Them All. Liv's caustic retort was that she would think about it as it might be Shotzi's one and only WrestleMania appearance. The SmackDown Women's Champion is focused on defending her championship against Baszler now that the two superstars have made up.
Also Read: WWE Legend Ric Flair disapproves The Ultimate Warrior's induction into the Hall of Fame
About Shotzi's Life and Career
Professional wrestler Ashley Louise Urbanski is from the United States. Currently, she is a WWE performer using the ring name Shotzi on the SmackDown brand.
Urbanski started her career in 2014 as Missy Highasshit, a cheerleader valet for the Stoner U stable at Hoodslam in Oakland, California. She also frequently competed for organisations like All Pro Wrestling, Bar Wrestling, and Big Time Wrestling on the independent scene in California. She would compete against future NXT teammates Candice LeRae and Rachael Ellering in June 2017 at the APW Cow Palace Royale.
On November 11, 2016, Urbanski made her Shimmer Women Athletes debut. Blackheart started making appearances at Impact Wrestling in 2018. On October 11, 2019, William Regal made a surprising visit at Evolve 137 and presented Urbanski with a WWE contract.
Also Read: Roman Reigns issues a big statement against Brock Lesnar ahead of SummerSlam 2022 main event