The main match at SummerSlam 2022 in Nashville, Tennessee, will feature a rematch of the in-ring rivalry between Roman Reigns and Brock Lesnar on July 30. Since Lesnar's comeback, Reigns has never lost to him, and he will challenge Lesnar for the Undisputed Universal Championship.
Also Read: WWE Legend Ric Flair disapproves The Ultimate Warrior's induction into the Hall of Fame
Roman Reigns: Not the Favourite
Lesnar is likely to leave the arena with two belts, considering Reigns isn't the favourite as he was on the previous two occasions. However, with Theory in charge of the Money in the Bank briefcase, nothing is certain, and the high-profile live event may involve numerous surprises.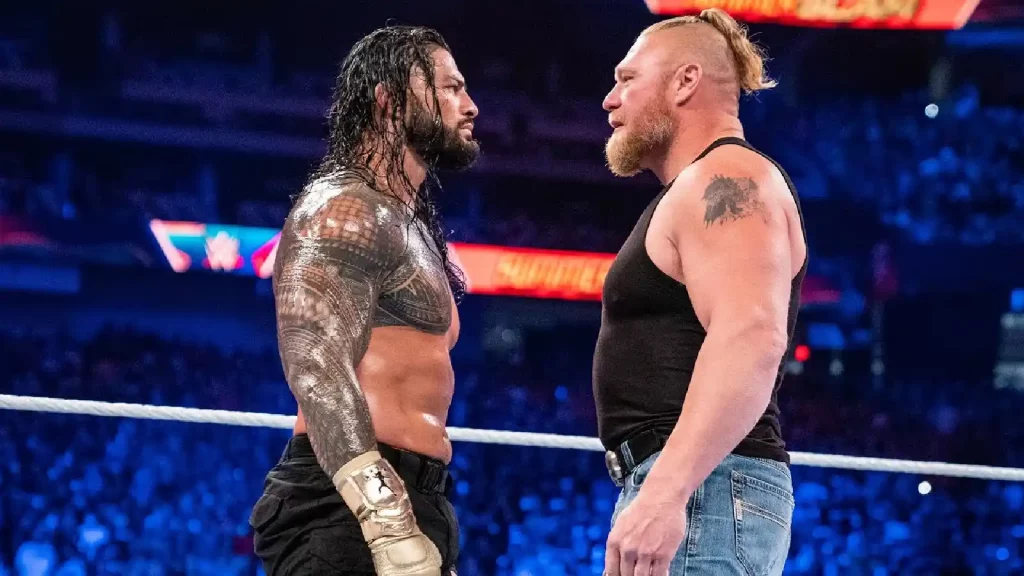 WWE has formally announced that this will be the pair's final encounter in the ring before the eagerly anticipated match. Also unwilling to go on Brock Lesnar once more is Reigns. The Head of the Table stated on the Today Show that he "hoped" it would be his final encounter with the former Universal Champion.
Also Read: Teddy Long hopes that the WWE could thrive without Vince, says He's never done
Roman Reigns and Lesnar: The Rivalry
The first encounter between Reigns and Lesnar occurred during Wrestlemania 31's main event. They frequently rekindled their rivalry, and they also competed for the Universal Championship in the main event of Wrestlemania 34. Reigns ultimately defeated Lesnar in the main event of Wrestlemania 38, the greatest platform of them all.
When Lesnar and Reigns last faced off at SummerSlam, in 2018, Reigns became the first person to win the Universal Championship. Lesnar has already been promoted for Wrestlemania 39 and has stated that he plans to remain with WWE, which suggests that he may hold both titles or at least one of them.
Last Man Standing
Reigns has only once (in a televised bout) defended his championship since Wrestlemania 38, and he is now a part-timer like Lesnar. It will be a Last Man Standing Match when Reigns and Lesnar square off in the near future.
Also Read: WWE set to host SummerSlam at Nashville next year following success this year: Report