Teddy Long, a former WWE SmackDown general manager, responds to Vince McMahon's retirement. He really hopes that the WWE shall survive well without the former CEO of the company, Vince McMahon. Teddy believes that Vince McMahon was very serious when it came to manage WWE. He also asserts that Vince is never truly finished.
Vince McMahon's Retirement
In July of last year, it was announced that Vince McMahon had misbehaviour claims against a former employee. Shortly later, the former Chairman made the official announcement that he was leaving WWE at the age of 77.
Teddy Long stated in an exclusive interview with Sportskeeda Wrestling that he thinks Vince McMahon is never truly done and retired.
The company's new co-CEOs are Stephanie McMahon and Nick Khan, while Paul Levesque (a.k.a. Triple H) has taken over as the head of creative.
Also Read: Brandi Rhodes may be preparing for an in-ring comeback – Hints on Insta Story
Teddy Long on Vince McMahon
"He was able to make Teddy Long be who Teddy Long is today. Cause I did the work, don't get me wrong, I give myself the credit too, but Vince McMahon gave me the opportunity to display my talent. Some people said I didn't have no talent, he let them knew that I did have talent so thank God for everything, and also thank Vince McMahon for me being where I am today. Thank you Vince." –Teddy Long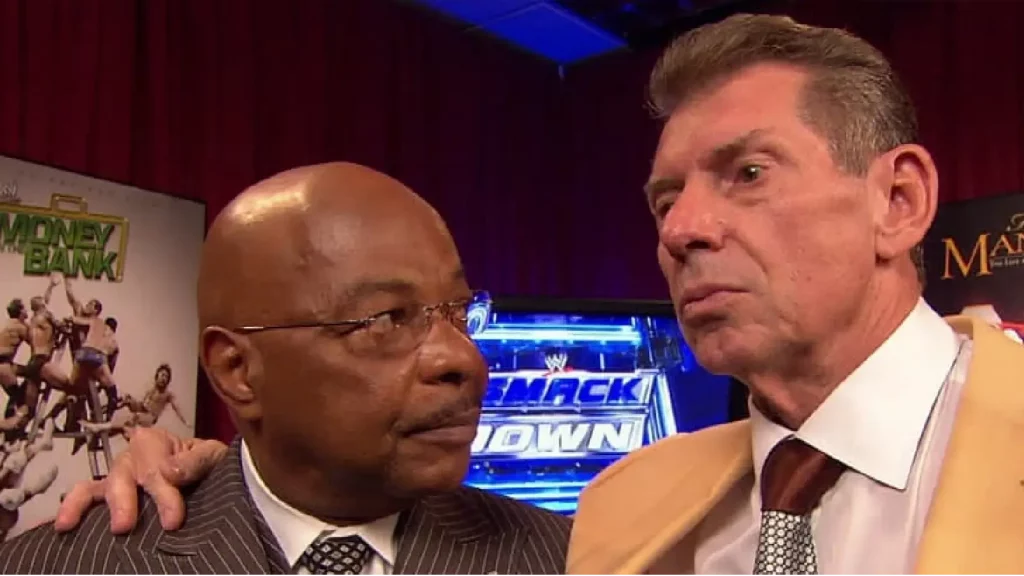 Even though Teddy Long doesn't compete in the ring, he has established a reputation in the WWE. His career, which began in 1998 as a referee, later grew to include the prestigious position of General Manager of SmackDown. He was elected to the Hall of Fame in 2017.
Teddy stated in the same interview that he was appreciative to Vince and the chance his previous boss offered him. He also mentioned how McMahon had been the one to allow him to show off his abilities.
Also Read: Becky Lynch gives Positive Update on Shoulder Injury in Conversation with WWE writer Brian Gewirtz