A video of Brandi executing a bicycle kick in the ring at The Nightmare Factory, the professional wrestling training centre in the Atlanta area run by Cody Rhodes and AEW regular QT Marshall, was uploaded to Instagram on Thursday, March 17. This hints that she might be preparing for a in ring return.
Brandi Rhodes has already made it obvious that she fully plans to wrestle once more after her most recent appearance in the squared circle in January of last year.
Brandi Rhodes Training Hard
The former Eden Stiles claimed that she trains at the Nightmare Factory "all of the time" in preparation for a possible comeback to the ring in the future in an interview with Muscle & Fitness.
"I'm still training all of the time. People can connect the dots and make of that what they will. I will tell you, I wouldn't be training and getting beat up just for the hell of it, so obviously I do plan to continue my in-ring career. When and where? That is yet to be seen, but I hope when it does happen, everybody is happy and proud." — Brandi Rhodes
Also Read: Becky Lynch gives Positive Update on Shoulder Injury in Conversation with WWE writer Brian Gewirtz
Rhodes Wrestling Career
As of current scenario, Rhodes' most recent bout was in the AEW Dark: Elevation episode from January 26. There she defeated KiLynn King. The next month, Brandi and her husband Cody left All Elite Wrestling because their contracts had ended at the end of 2021.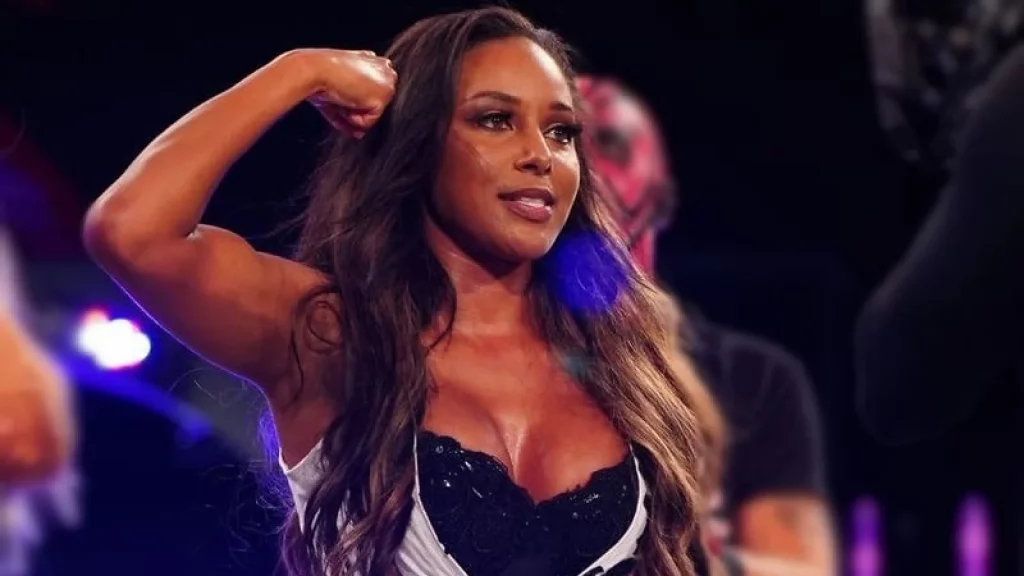 The American Nightmare made a triumphant comeback to the WWE at WrestleMania 38, defeating Seth Rollins. Still, Brandi Rhodes has not yet signed a contract with Vince McMahon's sports entertainment behemoth or any other organisation.
Brandi made her in-ring debut in 2011. However she has previously wrestled for organisations like as Ring of Honor and IMPACT Wrestling before joining AEW. Though it would be another five years before Rhodes competed again, in October 2016. She teamed up with Cody to defeat Mike Bennett and Maria in IMPACT Wrestling.
Also Read: The Rock recounts his experience of being attacked by The Shield