When Cody Rhodes left AEW, but still Cody Rhodes' influence on AEW is something he still remember. When Cody Rhodes left AEW and rejoined WWE earlier this year, shocking the wrestling community, he competed against Seth Rollins at "WrestleMania 38." Many wrestling fans were shocked by the change of events because Rhodes was a founding member and executive vice president of Tony Khan's fledgling organisation. The 37-year-old noted that he didn't want to be a "gatekeeper" who would never fulfil his full potential and that he thought he had reached his limit in AEW.
Cody Rhodes' influence on AEW: Cody's Thoughts
Rhodes may have left AEW, but he hasn't lost sight of his contribution to the organisation. Recently, the "American Nightmare" responded on Twitter to a supporter who stated that Rhodes was crucial in starting the promotion. The WWE Superstar agreed with the statement, but he also mentioned other individuals who had contributed to AEW's early success.
"Facts are all out there to see…without Brandi or I it wouldn't exist. Look no further than some of the infrastructure in place or even half the names of the events. Tony, Bucks, Kenny, Jericho, Dana, Hang…pioneers. I've moved on to the next stage for me, but beautiful memories." — Cody Rhodes
Also Read: The Rock recounts his experience of being attacked by The Shield
Cody Rhodes' influence on AEW: Relationship with coworkers
At least it doesn't seem like there are any resentments between Rhodes and his former coworkers. The WWE star was recognised by AEW President and CEO Tony Khan for his assistance in launching the company after leaving. Additionally, AEW has continued to succeed after Rhodes' departure, with "Dynamite" continuing to be a reliable cable ratings attraction.
Also Read: Becky Lynch gives Positive Update on Shoulder Injury in Conversation with WWE writer Brian Gewirtz
Cody Rhodes: Life and Career
American actor and professional wrestler Cody Garrett Runnels Rhodes. He is presently a WWE performer, appearing on the Raw brand. He is also well-known for his time spent in All Elite Wrestling (AEW), where he held the positions of inaugural and three-time AEW TNT Champion and executive vice president.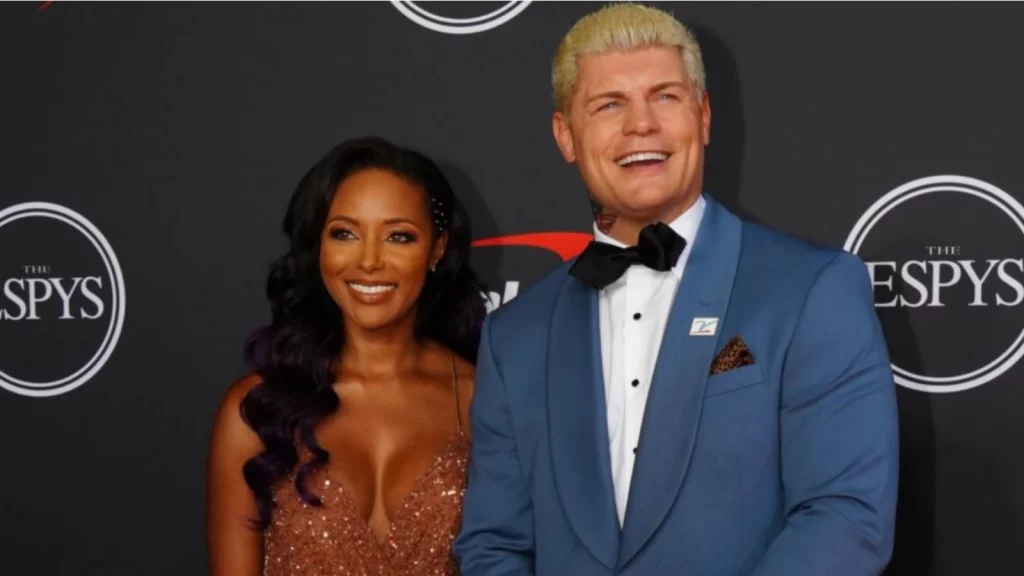 Performing under his real name and the ring name Stardust, an excessively deep, dramatic, and glittering spin-off gimmick of his half-Goldust brother's character, Rhodes gained notoriety during his first run with WWE from 2006 until 2016. Rhodes has also competed in professional wrestling for a number of other illustrious organisations, such as Total Nonstop Action Wrestling (TNA), Ring of Honor (ROH), and New Japan Pro-Wrestling (NJPW). Aside from wrestling, he co-stars in the reality series Rhodes to the Top with his wife Brandi Rhodes and judges the competition series Go-Big Show.
Also Read: Pics! Brock Lesnar and Sable spotted together in public