Becky Lynch has provided fans with good news on her shoulder injury recovery. She revealed this on Insta live with WWE writer Brian Gewirtz. She was injured at SummerSlam. Becky Lynch challenged Bianca Belair to a match for the Raw Women's Championship at SummerSlam. Belair was seeking retribution after The Man defeated her in just 26 seconds at the same tournament the previous year.
Shoulder Injury: Real or Staged
It was not immediately evident if Lynch's shoulder injury was real or just staged. She appeared to favour it throughout the fight. While Lynch's shoulder was damaged. Medical personnel were spotted checking on her as she exited the ringside area after the match.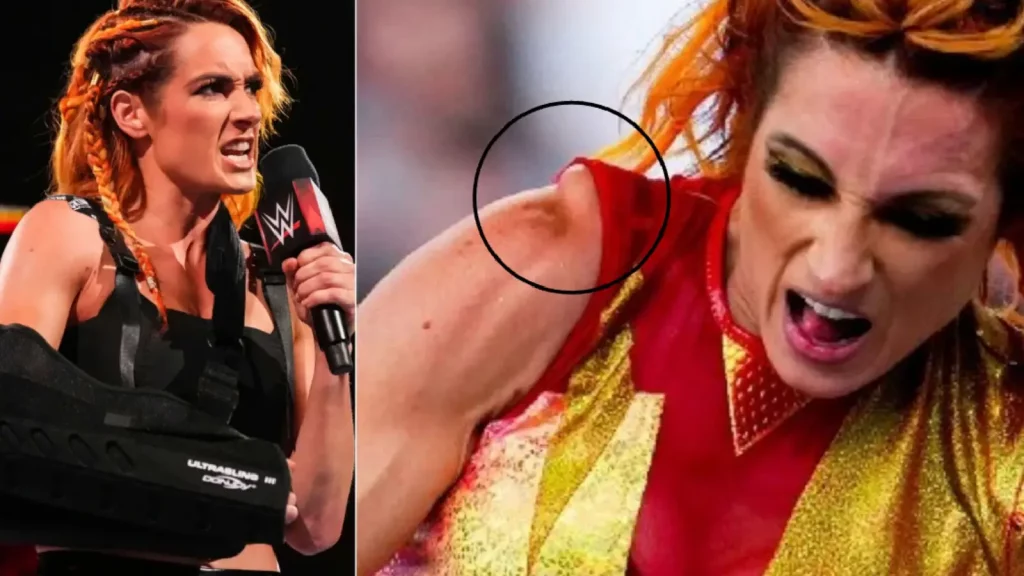 In the end, Belair was successful in retaining her championship. The two then hugged as a sign of respect before the victor was challenged by a resurrected Bayley, together with Dakota Kai and IYO SKY. Later, it was revealed that Becky Lynch may need surgery after she separated her shoulder during the contest. Before being attacked backstage, Lynch revealed the injury on the following Raw. Since the incident, the celebrity has vanished from the scene.
Also Read: The Rock recounts his experience of being attacked by The Shield
Becky Lynch healing quickly
Lynch was with her husband Seth Rollins, The Rock, and the WWE writer Brian Gewirtz. Becky Lynch shared a photo on Instagram. The Rock inquired about her condition throughout their talk, and Lynch responded favourably.
"Oh good, yeah yeah yeah. I feel like I've gotten a bunch more mobility in it, because when it happened, it was so painful that I was like 'Oh no, I'm gonna be out for a long long time. And now it's healing up real quick, I'm feeling strong, I'm feeling good, so I'm hoping it won't be much time at all." — Becky Lynch
Lynch also disclosed during the presentation that she is writing a book and intends to finish it within the upcoming few months.
Also Read: Johnny Gargano interested in returning to the WWE following Triple H takeover