On August 24, former WWE Chairman and CEO Vince McMahon turned 77 and made his first public appearance since leaving the organisation. According to TMZ, Vince McMahon held a birthday celebration at the New York eatery Waverly Inn. TMZ posted a video of McMahon leaving the venue to social media in which he can be seen getting into his sprinter van with an unnamed woman.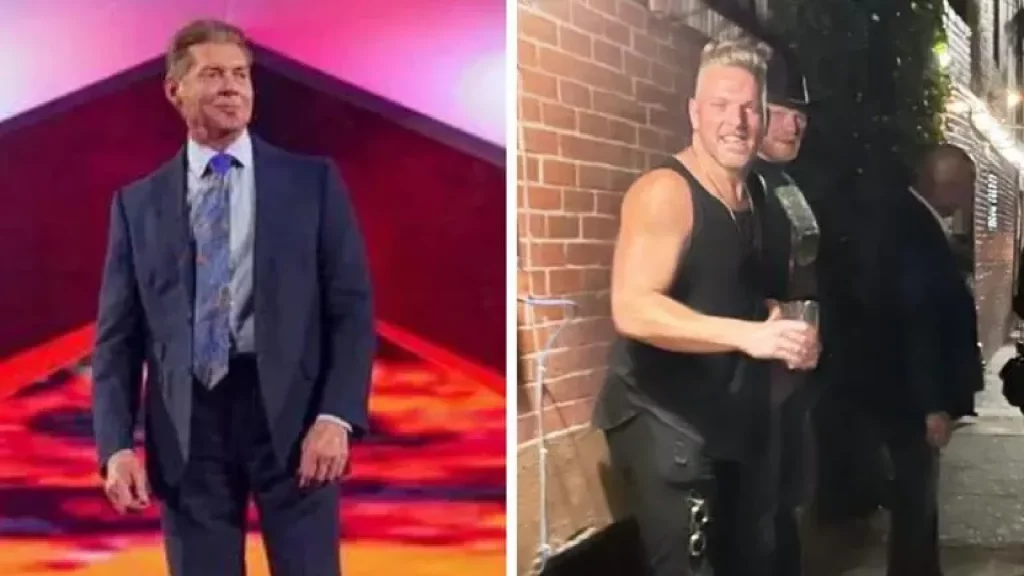 Celebs in the Party: Vince McMahon-Cena-Lesnar trio spotted
The intimate bond between Vince McMahon, John Cena and Lesnar is known to the whole WWE fanbase. Vince McMahon has been openly referred to as a father figure by both wrestlers. Beginning his career with WWE in the early 2000s, Cena advanced to become a well-known WWE superstar before switching to acting. Lesnar, on the other hand, began working for WWE in the early 2000s and is one of the most feared combatants in both the pro-wrestling and MMA communities.
Also Read: WWE set to host SummerSlam at Nashville next year following success this year: Report
Brock Lesnar's Last appearnace
Brock Lesnar made his final TV appearance earlier this month during the Last Man Standing match. The match was against Roman Reigns at SummerSlam 2022, while Cena was preoccupied with his Hollywood obligations. Lesnar is linked to reports suggesting that he will compete at WWE Crown Jewel 2022 in November, despite the fact that his plans to return to WWE TV are still uncertain. He is also being promoted at the same time for the WWE Day 1 PPV, which is slated for January 1, 2023.
Also Read: Kevin Owens' tweet about WWE superstar, says will never fight him
Vince McMahon: The Ex CEO of WWE
It is important to note that on July 22, 2022, McMahon announced his departure from the WWE. Transactions totaling millions as part of a hush money settlement with former WWE employees who were women. A month later, Vince McMahon departed from WWE. Triple H assumed the positions of executive VP for talent relations and head of creative for WWE after he retired. Along with Stephaine McMahon, who was named as the Chairwoman and CEO of WWE, Nick Khan is the company's Co-CEO.
Also Read: Kurt Angle to be on WWE Monday Night RAW! Guest Appearance or Return of the Olympic Gold Medalist