CSK vs. MI 2021
Chasing 219, Rohit Sharma and Quinton de Kock gave Mumbai a start of 71 in 7.4 overs. After that, it was all Pollard, who smashed an unbeaten 87 off 34 balls. Over the span of his thump, he muscled six fours and eight sixes. With 138 needed from the last 10 overs. Mumbai knew there was just one approach, and in Pollard, they discovered the man to pursue the formidable task. Pollard hustled away to fifty out of 17 balls, the fifth joint-fastest in the IPL, and reduced the numbers to 66 needed from the last five overs. After the dismissal of both Hardik and Neesham Pollard then, at that point took everything on himself to see Mumbai home. A successful chase of such intensity would definitely be considered as a top win for Mumbai against Chennai.
CSK vs. MI 2019
In a deeply strategic and ridiculously turbulent final Mumbai were better in terms of handling their nerves. Lasith Malinga pivoted a frightful night in an uncommon last over to hand Mumbai Indians their fourth IPL title. The match went this way and that both batting sides seemingly underperformed, catches went down, and run outs were missed. Then it came down to Chennai Super Kings requiring nine to win off the last over. Malinga, three overs for 42 up to that point, turned up one last time with creaky joints to concede just seven. With two needed off the last ball, he bowled the most magical slower ball to win it for Mumbai when most bowlers would have been glad to bowl a slower wide ball to attempt to ensure the tie first. A final that was no less than a thriller made it as one of the top wins for Mumbai against Chennai.
CSK vs. MI 2020
After a clinical bowling demonstration, Mumbai defeated the Chennai Super Kings by 10 wickets. Thanks to the mesmerizing opening partnership between Ishan Kishan and Quinton DeKock. Trent Boult and Jasprit Bumrah destroyed the Super Kings after delivering precise seam bowling. The Super Kings were reduced to 3 for 4in the third over. Boult claimed two wickets in his first two overs, Bumrah then followed as he ravished for two wickets in two consecutive deliveries. Sam Curran was the only resistance in the batting department as he complied 52 runs making sure that his team crosses the three-figure mark. In the absence of Sharma, Ishan was sent in to open and he smashed the bowlers around the park scoring 68* off just 37 balls. A dominating performance with both the bat and the ball made it a cakewalk for Mumbai. Hence yes, one of the thumping wins for Mumbai Indians against Chennai Super Kings.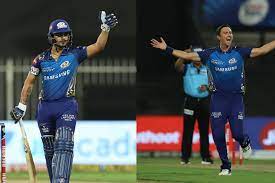 CSK vs. MI 2015
Mumbai Indians finished as champions of the most striking turnarounds in the eight-year history of the Indian Premier League. They transformed an awful start to the competition into a winning success. They were at the lower part of the table for the first two weeks before earning a title win. The last, a rehash of their 2013 success at the same ground against the same opposition. Only this ended up being one of the easier outings. After an unbridled early onslaught by Rohit Sharma and Lendl Simmons. Both of whom hit half-centuries, stunned Chennai Super Kings veterans of IPL finals into submission. Super Kings were not given a sniff. Mumbai won by 41 runs eventually and CSK's sit tight for their third title entered its fifth year. Keeping the team that has sniff of getting into the final year in and year out Mumbai kept them at bay yet again. And that makes it as one of the top wins for Mumbai against Chennai in IPL.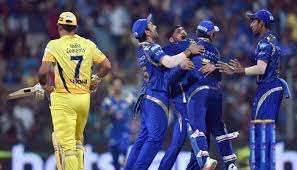 CSK vs. MI 2013
Kept alive by Kieron Pollard's warding 60 off 32, the Mumbai Indians bowlers assaulted their direction to a first IPL title. Mumbai was struggling at 52 for 4 in the tenth over. However, Pollard batted through the innings to take them 148. Although wickets continued falling as the opposite end. Lasith Malinga and Mitchell Johnson then, at that point were excessively useful for the Chennai Super Kings batsmen, yorking and ricocheting them out. As the victory led Mumbai to their first IPL title it makes it's way to Mubai's top wins against Chennai.