Test debut of one of the greatest all-rounder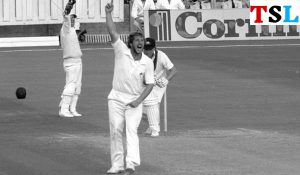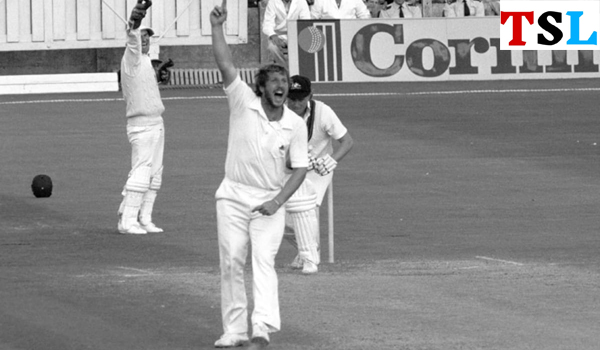 A versatile and dominant all-rounder who attracted the entire cricketing world's attention by some awe-inspiring performances both with bat and ball, Sir Ian Botham made his Test debut today on 28th July 1977. The debut Test was in the Ashes Test at Trent Bridge.
He claimed the first five-fer in the debut Test match. Batting didn't click, but the five-fer did aid England to win the Test.
Since then he never looked back. He continued his dominance in both Test and ODIs.
The Botham show at Headingley 
The famous match-winning knock of counterattacking 149 during following on and 6-wicket haul in the first innings helped England to register their 2nd victory after the imposition of follow on. This piece of brilliance from Botham inspired England and they went on to win that Ashes Series.
The rivalry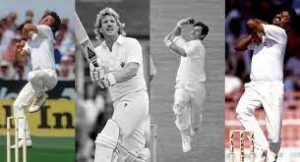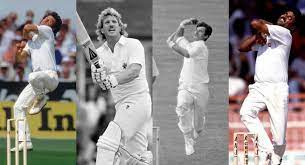 He was among the Fab 4 all-rounders in that era. The other three were Kapil Dev, Richard Hadlee and Imran Khan. All of these probably wanted to become the best all-rounder and this rivalry extracted the best out of them.
 The number game
The numbers are a testimonial to the fact that Ian was great. In 102 Tests he has scored 5200 runs at 33.54 which included 14 tons and 22 half tons. He has 383 Test wickets at 28.40 with 27 5-wicket hauls and 4 10-wicket hauls.  In First Class cricket with Durham, Queensland, Somerset and Worcestershire he amassed more than 19300 runs and took 1172 wickets.
Even after so many years, he is still regarded as one of the best.
 Thank you for visiting TheSportsLite.com
Have a happy day ahead 🙂