Know all about Sir Don Bradman and his exceptional cricket career
On 27th August 1908 in Cootamundra, New South Wales, the greatest batsman of all time, Sir Donald George Bradman (also known as Don Bradman) was born. 
Cricket Practice of bradman was weird but valuable
Many would know the way he used to practice cricket at a very young age. He had practiced with the stumps as a bat. He would then throw a golf ball on the water tank, which used to rebound at various angles at a rapid pace. The game would go on and on, he kept getting better and better at timing and middling the ball. 
Sir Don scored the Debut Hundred in First Class Cricket
It's always exciting to see a young boy making his debut hundred in First-Class cricket. But what about Sir Don? Obviously, he scored the debut First-Class hundred, but that doesn't seem to excite us, why? Actually, we would have been surprised if he hadn't been able to score a hundred on debut. That was his caliber with the bat and fans would always be surprised if he hadn't done well. 
Bradman's Test Debut
Now the surprising thing, he could only score 18 and 1 in the debut Test match. Shockingly, Australia got out for 66 and England won by the whopping margin of 675 runs. Very few people know that he had been dropped for the 2nd Ashes Test.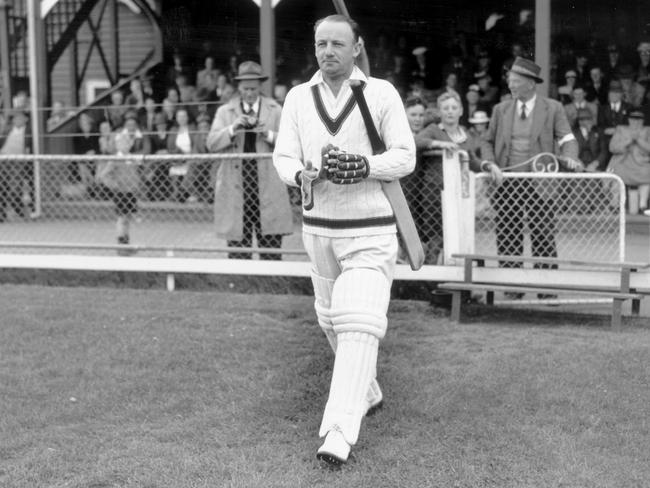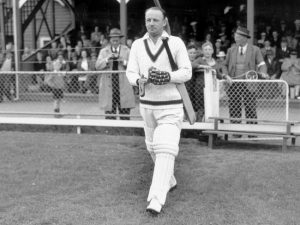 The start of something special
He was picked again for the 3rd Test. After this Test, Bradman started to play the way he was renowned. In this match, he scored 79 and 112 runs. In 4th Test 40 and 58, while in final game 123 and 37 not out. During the first four Test matches, he scored 470 runs at an average of 67.14.
England team adopted the tactic of Counter-attacking the bodyline for him in The Ashes
After the first series, he never lost the tempo of his game which obviously distressed the England Team who had the Ashes series not too far away. The English captain Douglas Jardine devised the infamous Bodyline Tactics. The tactic didn't require much of a cricketing brain. The bowler would ball short balls aiming precisely towards the batsman, most of the fielders would be on the leg side. To prevent himself from any injury batsmen used to parry the ball with a bat and there would be one moment when a ball would go ballooned in the air and the fielder would catch it.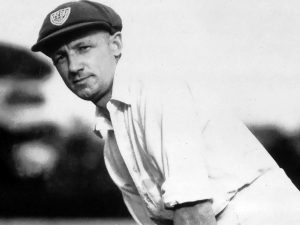 Those were the malicious tactics, specially machined for The Don. Many batsmen got seriously injured. But to England's embarrassment, the Don continued to pile on runs. He scored 396 runs at 56.57. 
Sir Bradman's Health issues and comeback during World War
He had a tough time during the World War years. He was suffering from a muscle condition called fibrosis and poor eye-sight. Things became even worse when he started to have trouble with his day-to-day activities. However, he came back stronger. He piled on the runs for himself and the misery for the first-time tourist India when he scored 715 runs in the series at a magnificent average of 178.75. 
His 173 not-out aided Australians to chase down the humongous 404 runs at Headingley. 
Also Read: Top five All-time Highest Individual Score in IPL History
4 runs and destiny
'Eat, sleep, score hundreds, repeat' was his mantra during playing days. But the fact that makes people dumbstruck is that he couldn't score a single run in his farewell match. If he had scored only 4 more runs, the career average could have reached the 100 marks. Anyway, the career average of 99.94 is baffling, isn't it? 
Jaw-dropping numbers
He has 6996 runs in Test at a famously known average of 99.94, 29 centuries, and 13 half-centuries, which means the conversion rate of 69.04. He also has 12 double centuries and 2 triple centuries. 
Wait! He has another 28067 runs at an average of 94.14. It's acceptable to have an average above 90 for a series, but the Test average of 99.94 and the First-Class average of 94.14, it's outrageously brilliant. 
After the playing days, he continued to serve the game in various ways.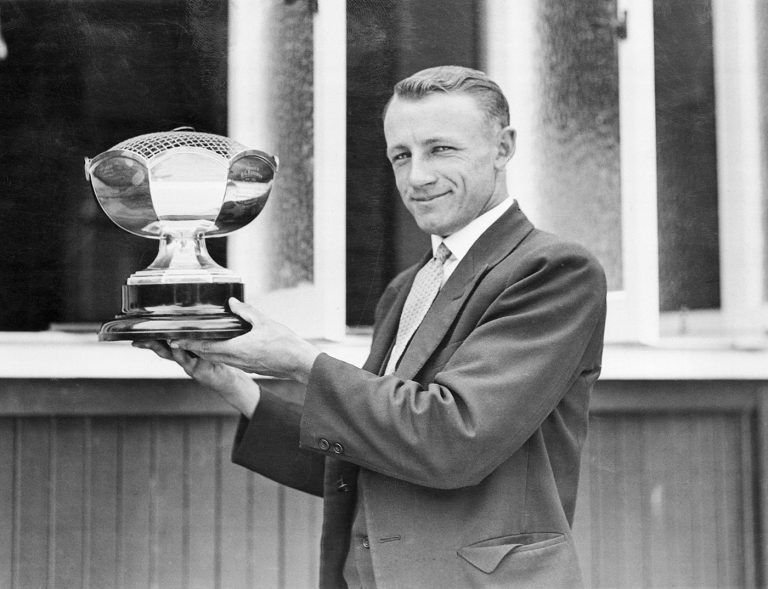 Sir Don Bradman's death date
In December 2000, he suffered from pneumonia, and 3 months later on 25 February 2001, the cricketing fraternity lost the gem of cricket, the Don of cricket. 
His legacy
Technology is continuously evolving. Nowadays batsmen are equipped with the stats, matchups, video analysis, lighter but powerful bats, better helmets and protective equipment, DRS, shorter boundaries, lush green outfields, restriction on short balls, strict rules for field setting, and everything. Despite all these, no batsmen have had even come closer to a Test career average of 90, forget about 99.94 and the Don had none of these luxuries. That's the ultimate legacy Don has left behind him. 
Hats off Sir Donald George Bradman!
Sir Don Bradman's World records in cricket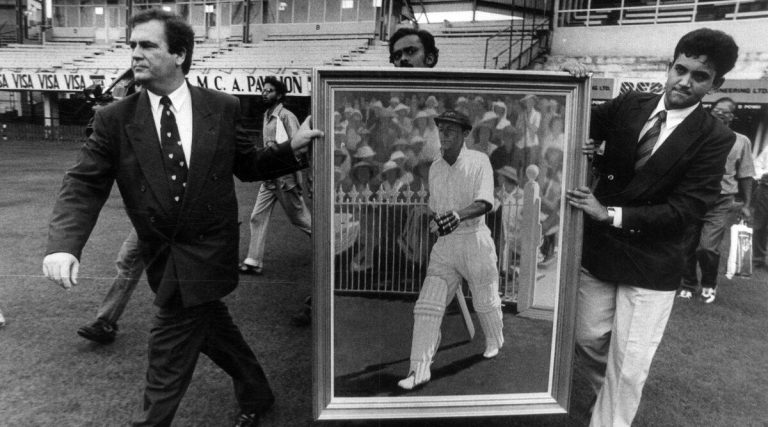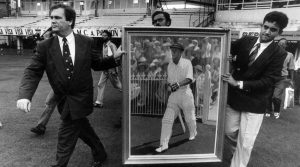 Fastest to score 2000, 3000, 4000, 5000, and 6000 Test runs.
He has scored 6 hundred in 6 consecutive Test matches. 2nd best is Jacques Kallis with 5 centuries in 5 consecutive Tests. 
He has 12 double hundreds, which is the most by any Test batsman in the history of the game. 
Interesting facts about Sir Don Bradman
You would have listened to commentators saying a 'Bradmanesque inning'. This adjective has also made it to the English language, which means reminiscent of Sir Don Bradman in terms of dominance over the opposing bowlers. Just Google it! 
In his entire life, he has scored 50731 runs in 669 matches with 211 hundred. Even after all this domination, his average is still in the early nineties, to be precise, 90.27.
Also Read: IPL 2021: Who is Akash Deep, early life, age, RCB Contract, Playing Style, Cricket Stats, teams?
For more such interesting & unheard facts about cricket and sports, please visit thesportslite.com frequently.
Thank you for visiting. Have a good day ahead 🙂