Meet Priyam Garg, from India U-19 Captain to SRH's squad in IPL
Priyam Garg, the 20-year-old youngster from Uttar Pradesh has been blessed with a serene personality. He is exactly the opposite of today's generation. Perhaps this sophisticated nature of his takes him head and shoulders above the others. The serenity has surely been transferred to his batting. His batting never deviates from a calm, composed, and calculated manner. He is a superstar in making.
Early Life and struggles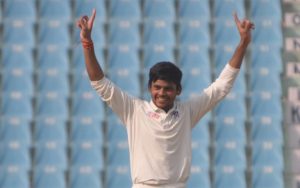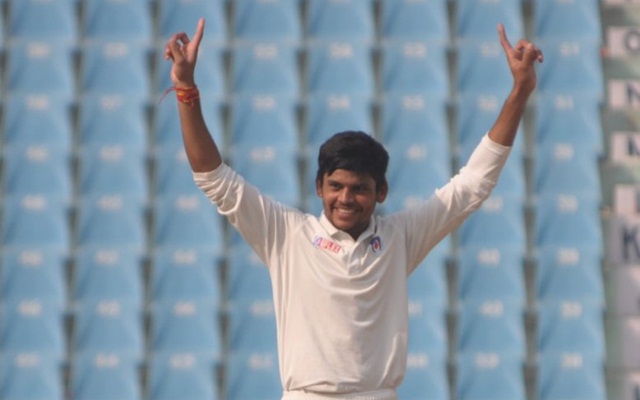 Priyam was born on 30th November 2000 in Meerut. His father did all kinds of jobs from selling milk to loading goods. He faced rejection in age-group cricket on a few occasions. He lost his mother around the same time. Life was tough, but he never ran away from challenges, stood his ground, and now he has most of the things he and his father toiled for.
Also Read: Top Five bowlers with Most Dot Balls bowled in IPL history
Composed behavior, composed batting
Just like his serenity, maturity also has its effect on Priyam's batting. This right-hand batsman has a very compact structure, everything is orthodox about his batting. He can adapt quickly to the situation and play accordingly.
Captaining India's U-19 team in World Cup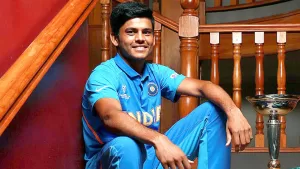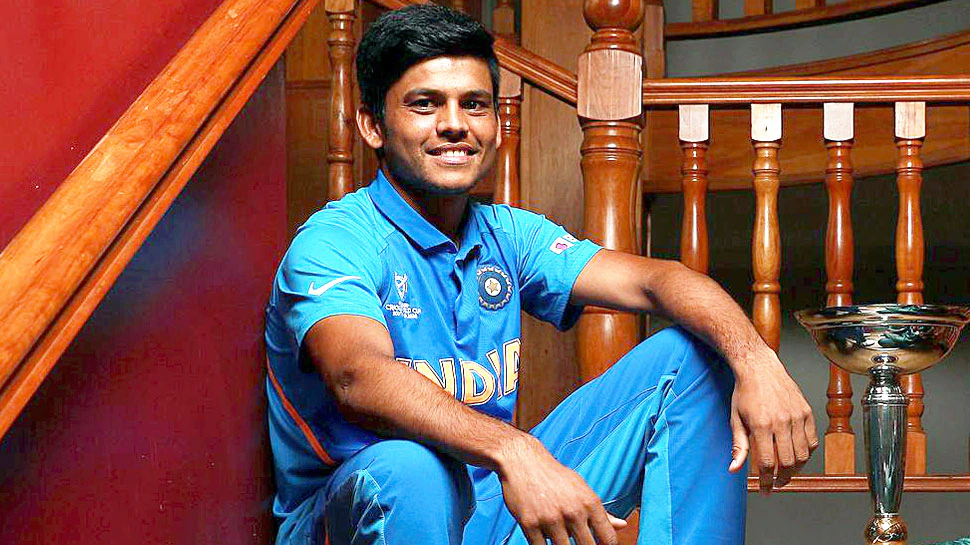 The consistent performances at age-group cricket helped Priyam Garg to be the captain of India's U-19 World Cup in 2019. When the world cup was going on, he got news about his selection in the Sunrisers Hyderabad squad for IPL 2020. But as a captain, it would not have been ideal to shift the focus away from the World cup and he didn't allow himself to shift the focus. He led India to the Final where they lost to Bangladesh.
Priyam Garg Domestic career
Just before the World Cup campaign, he had already made his First Class, List A, and T-20 debut in the domestic competitions playing for Uttar Pradesh. 
Priyam Garg IPL career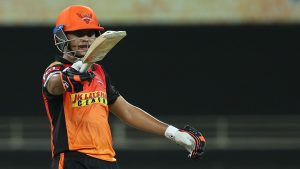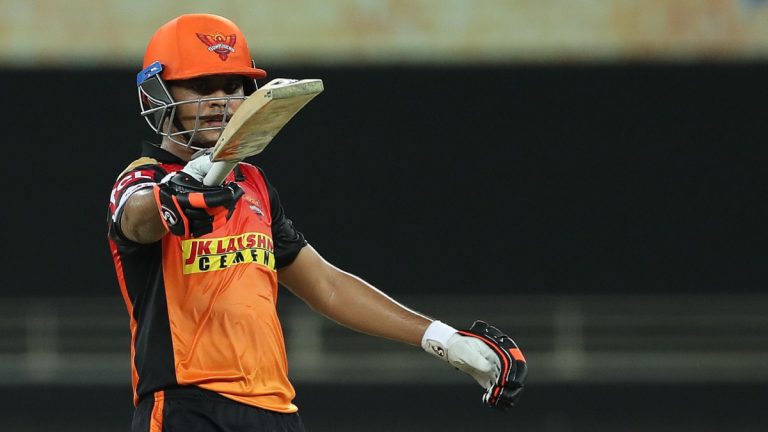 He was bought for 1.9 crores by SRH for IPL 2020. He mostly batted down the order when time and balls left were too little. But he exhibited his skills in the limited opportunities that he had. In 14 matches, he scored 133 runs. The unbeaten innings of 51 showed his caliber to the world and team management.
Priyam would be looking forward to the resumption of IPL. We wish him all the best for the future.  
Also Read: Top 5 bowlers with Most Maiden Overs bowled in IPL
Let's go through his stats 
| | | | |
| --- | --- | --- | --- |
| | FC | List A | T20 |
| Matches | 12 | 27 | 30 |
| Innings | 16 | 26 | 24 |
| Runs | 867 | 993 | 417 |
| Best | 206 | 120 | 59* |
| Average | 66.69 | 43.17 | 19.85 |
| Strike Rate | 58.03 | 94.39 | 119.14 |
| 100s | 2 | 3 | 0 |
| 50s | 5 | 6 | 3 |
For more such interesting & unheard facts about cricket and sports, please visit thesportslite.com frequently.
Thank you for visiting. Have a good day ahead 🙂