Indian shuttlers Pramod Bhagat, Suhas Yathiraj and Krishna Nagar enters the finals of their respective categories. Therefore, this has assured India of three silver medals at the Yoyogi National Stadium in Tokyo.
Great Britain's Krysten Coombs was no match for Krishna as he blazed through his opponent in the men's SH6 semi-finals in court no.1.
At the end of the match, the scoreline read 21-10 and 21-11. Thus, indicating an overwhelmingly one-sided match that lasted only 26 minutes.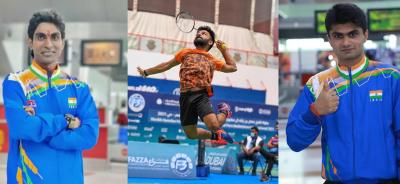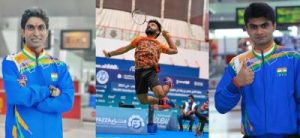 Nagar will now face off with the winner of the other semi-final – Hong Kong China's Man Kai Chu. Whereas, Coombs will play Vitor Goncalves of Brazil to lay his hands on the bronze medal.
Krishna wasted no time in the semi-finals as he came out all guns blazing and did not let his opponent sniff a chance to get back into the game. He completely controlled the pace of the match with his long yet skillful rallies.
In the other good news for the Indian contingent, World no. Pramod Bhagat entered the final of the men's singles SL3 event.
He defeated Daisuke Fujihara of Japan with a scoreline of 21-11 and 21-16. The Japanese never got a chance to gain momentum in the match as Pramod chipped in with points at crucial junctures of the game.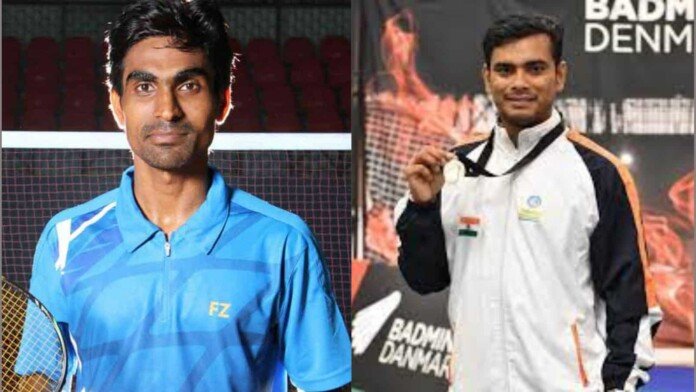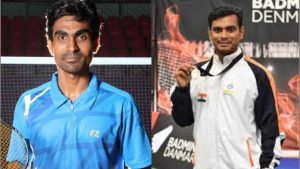 Bhagat completely dominated the game in a similar fashion as Krishna Nagar as he defeated Daisuke in straight sets.
In the initial phases of the match, the Japanese took a slender lead but that did not last long as Pramod overwhelmed him with a flurry of deft touches and smashes.
Also, Suhas Yathiraj, the serving District Magistrate of Gautam Buddha Nagar reached the final of his category. Thus, assuring India of another silver at least. Yathiraj will face the world no.1 Maruz of France in what promises to be a mouth-watering final match.