Miami Dolphins quarterback Tua Tagovailoa suffered a concussion against the Cincinnati Bengals, four days after being injured in their previous game.
The Miami quarterback left Thursday's game on a stretcher after his head was slammed to the turf for the second time in five days. The players' union has asked for an investigation of his team's handling of the concussion protocol.
Joe Burrow tossed a late two-yard touchdown pass to Hayden Hurst to seal a 27-15 win for the Cincinnati Bengals over Miami in a Thursday game marred by the horrific sight of Dolphins quarterback Tua Tagovailoa being taken off on a stretcher.
Tagovailoa was chased down and thrown to the turf by Cincinnati's Josh Tupou in the first half. He remained down for more than seven minutes before being taken to a hospital with reported head and neck injuries. The Dolphins later said they expected him to be discharged and fly home with his team.
Also read: Tom Brady And Patrick Mahomes – NFL's two Best pitchmen To Face Off
NFL Players Association and Dolphins Coach express concern towards Tua Tagovailoa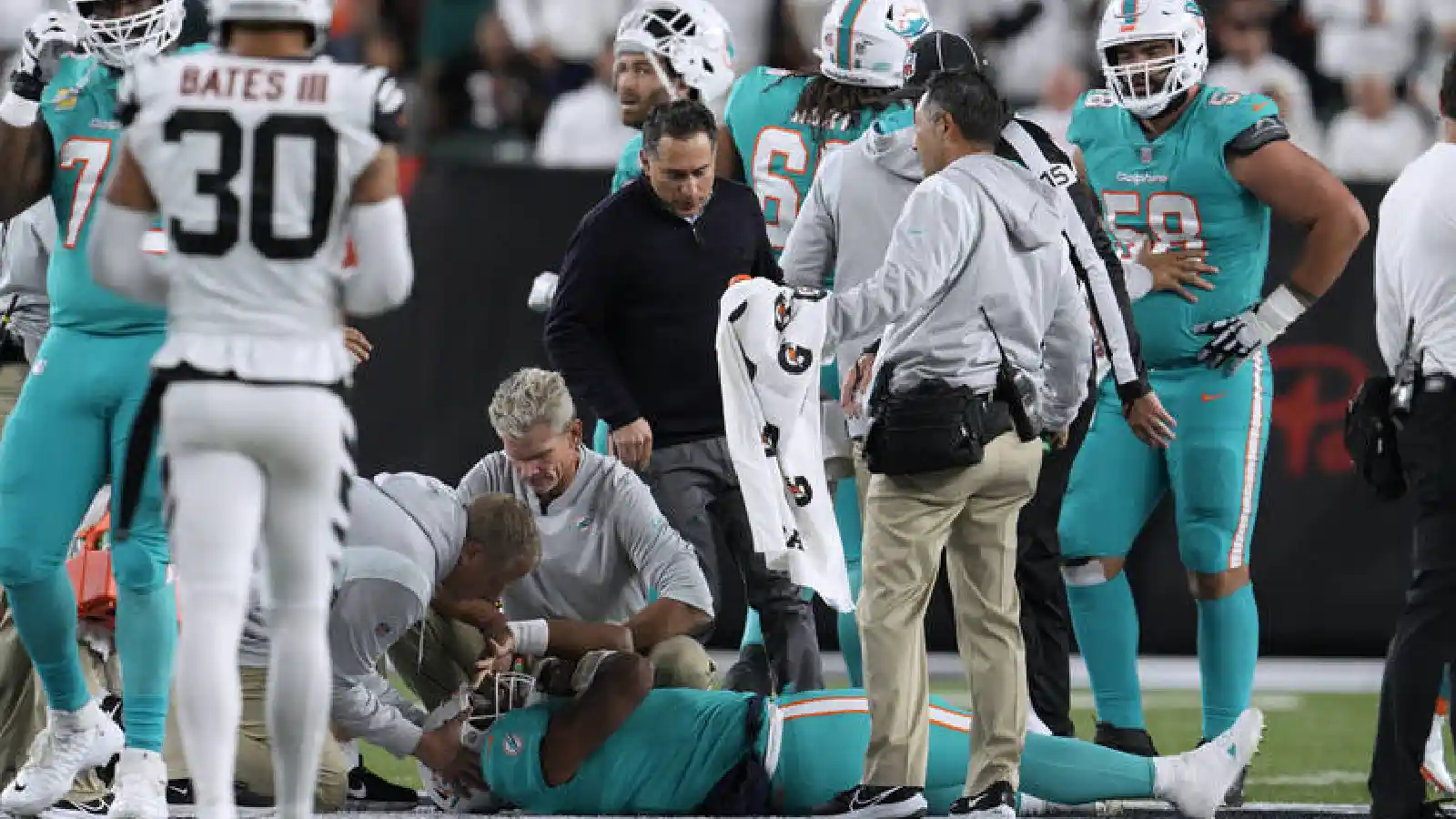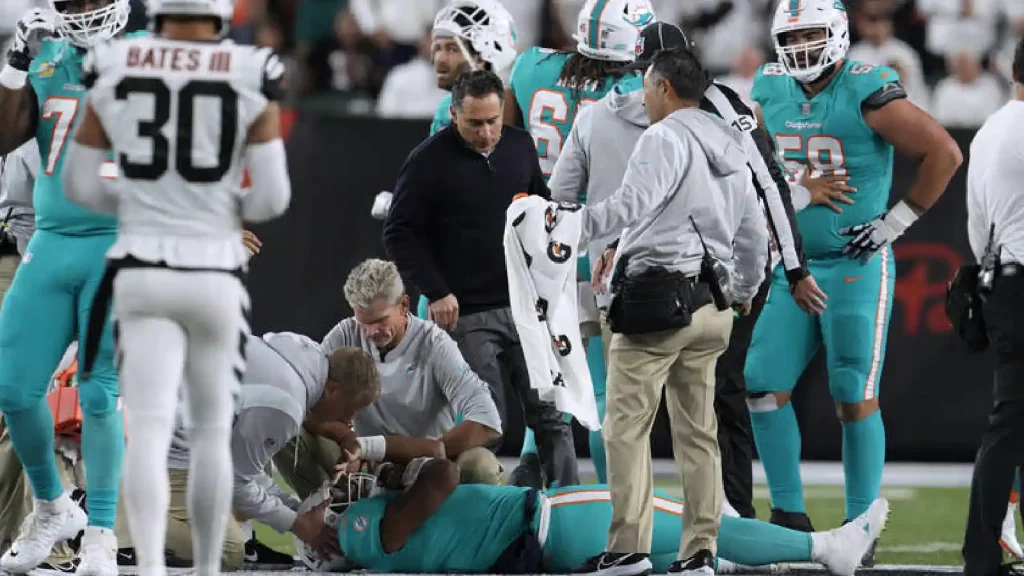 The NFL Players Association requested a review of the NFL's concussion protocols following Tagovailoa's quick return to the game.
"Player health and safety is at the core of the union's mission. Our concern tonight is for Tua and we hope for a full and speedy recovery. Our investigation into the potential protocol violation is ongoing," the NFLPA said in a statement after Tagovailoa was hurt Thursday night.
Dolphins Coach Mike McDaniel told a sideline reporter that the injury was a "scary moment."
"That was an emotional moment that is not part of the deal that anyone signs up for even though you know it's a possibility in football to have something that you have to be taken off on a stretcher," McDaniel said after the game.
"All of his teammates, myself, we're all very concerned. So the best news we can give is that everything is checked out that he didn't have anything more serious than a concussion. He'll be flying back with us here on the plane."
The Dolphins went down to their first defeat of the season, losing 27-15 to the Bengals.
Before kick-off, neuroscientist and concussion campaigner Christopher Nowinski had claimed Tua should not take part in the Dolphins' meeting with Cincinnati after the incident against the Bills.
Also read: Why did Tom Brady break two Microsoft Tablets in the game against New Orleans Saints?