Alexander Volkanovski, the featherweight champion, recently expressed some pity for Paddy Pimblett, "The Baddy," saying that while he has experienced it personally, it is still a destructive way of life. Paddy Pimblett enjoys eating in between UFC fights, which causes the fighter to gain a lot of weight while away from his training camps, as is well known in the MMA community.
Also Read: Nate Diaz Smokes weed during drug test, tells USADA to 'f****** suck a d***'
Alexander Volkanovski on Paddy Pimblett
Even though Alexander Volkanovski made it clear that he wasn't trying to embarrass Paddy Pimblett, he thinks that many of his supporters and detractors may be worried for the Englishman's long-term health.
"Look, honestly, I hear about people fat-shaming him and all that type of stuff, yeah, some people would be. But I think there's a lot of people that probably care for his health as well, because it ain't healthy. I know because I've been in the same position."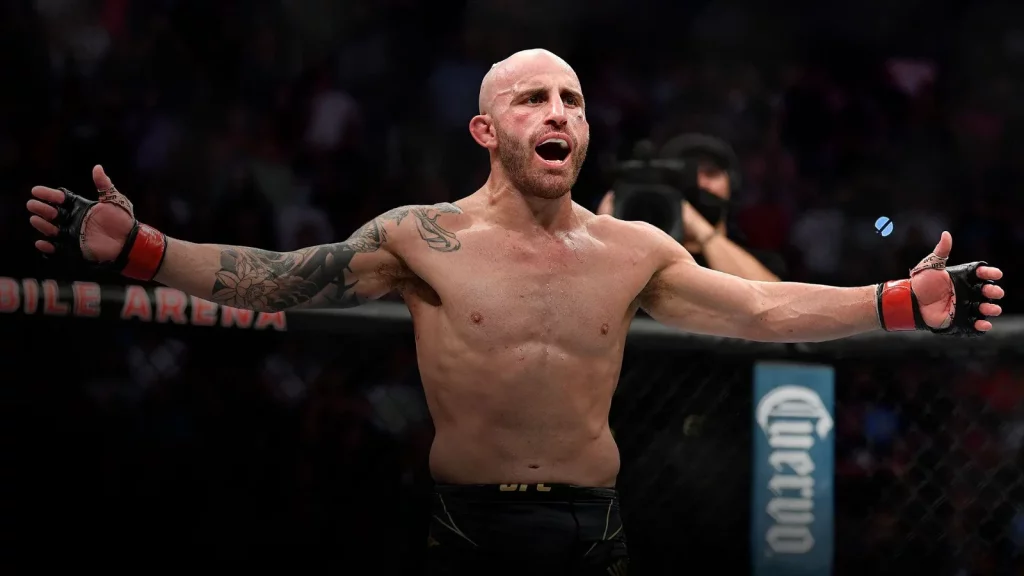 The UFC featherweight champion, Alexander Volkanovski also discussed his own issues with weight. According to Alexander Volkanovski, when he returned to Thailand, people were startled to see him go from 145 pounds to 190 pounds in a week.
Also Read: Demetrious Johnson knocks out Adriano Moraes, Pros blame UFC to let him go
Paddy Pimblett tells his Side
Despite competing in the UFC's lightweight class, Paddy Pimblett disclosed at a press conference for the event in San Diego that he weighed around 200 pounds. Given his own personal challenges, Volkanovski was probably sympathising with this kind of weight increase.
Despite being below the non-championship lightweight limit of 156 pounds prior to his fight with Jordan Leavitt at UFC London, Pimblett reportedly admitted that he gained 25 pounds following his weigh-in for the contest with the American.
Paddy Pimblett struggled for the first five minutes of their fight before defeating Jordan Leavitt by submission in the second round. Dana White recently claimed that because of his weight gain, Pimblett is more difficult to book than other fighters, which may explain why "The Baddy" has yet to secure another bout in the UFC.
Also Read: 'Whose side are you actually on?' Din Thomas' reply to Jake Paul on mocking Kamaru Usman, Luke Rockhold at UFC 278