The reigning welterweight champion, Leon Edwards, has no shortage of potential challengers for his initial defense. 
Also Read: UFC 279 to feature Nate Diaz vs. Khamzat Chimaev!
Leon Edwards vs Kamaru Usman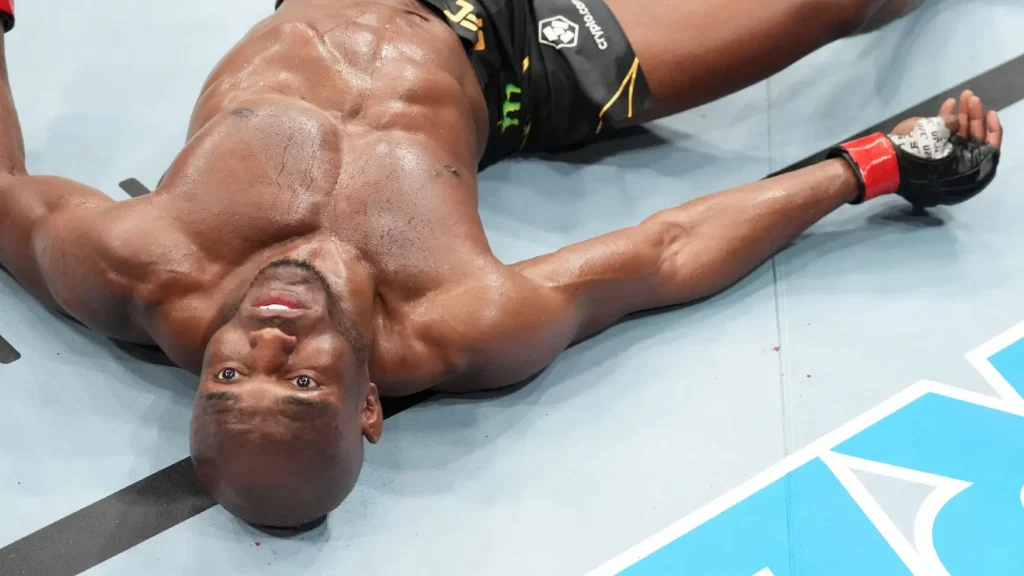 In one of the greatest comebacks in UFC history, Edwards defeated Kamaru Usman to win the welterweight championship at UFC 278 by knocking him out in the fifth round. As the current champion, Edwards has the world at his disposal. As for what comes next, "Rocky" is more worried about the location than the opponent for his first title defense.
Also Read: UFC 278 Results & Highlights: Leon Edwards knocks out Kamaru Usman last-minute
Edwards on The MMA Hour
Edwards replied to Ariel Helwani on The MMA Hour, "I don't know. "Whoever, whenever. I'd love to run back Usman, but it has to be in London. Dana [White] came out and said Wembley, that would be amazing. To headline Wembley with Usman, that would be amazing. But if not, let [Jorge] Masvidal get a few wins. That would be a big fight as well. I'd love to f****** smack his head off him. 
"But like I said, whoever, whenever. I'm top of the mountain now. There's no doubting. [UFC President] Dana [White] came out before and said if Usman weren't champion, Colby would be champion. When I heard that I was like, what? Colby had two shots, Masvidal had two shots, but little old Leon came in with one shot and head-kicked him. Pound-for-pound, head shot."
Also Read: Referee and Judges Confirmed in Khamzat Chimaev vs Nate Diaz in UFC 279
Kamaru Usman vs Jorge Masvidal?
Usman and Masvidal are now the front-runners for the next shot at the welterweight championship following Edwards' victory. Dana White said in the UFC 278 post-fight press conference that Edwards and Usman would face off in a trilogy fight going forward, but Edwards' long-running feud with Masvidal could still generate interest. Masvidal, who immediately demanded a title shot after Edwards won, can attest that it has. Nate Diaz, however, is a potential third choice.
Also Read: Will Kamaru Usman recover before his next fight after facing first defeat of his UFC career against Leon Edwards?
Leon Edwards vs Nate Diaz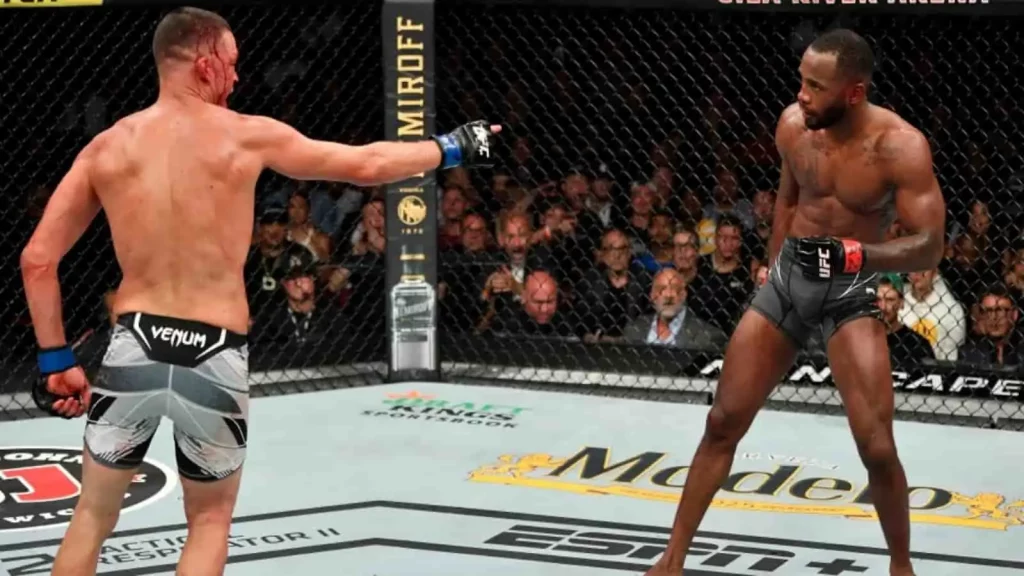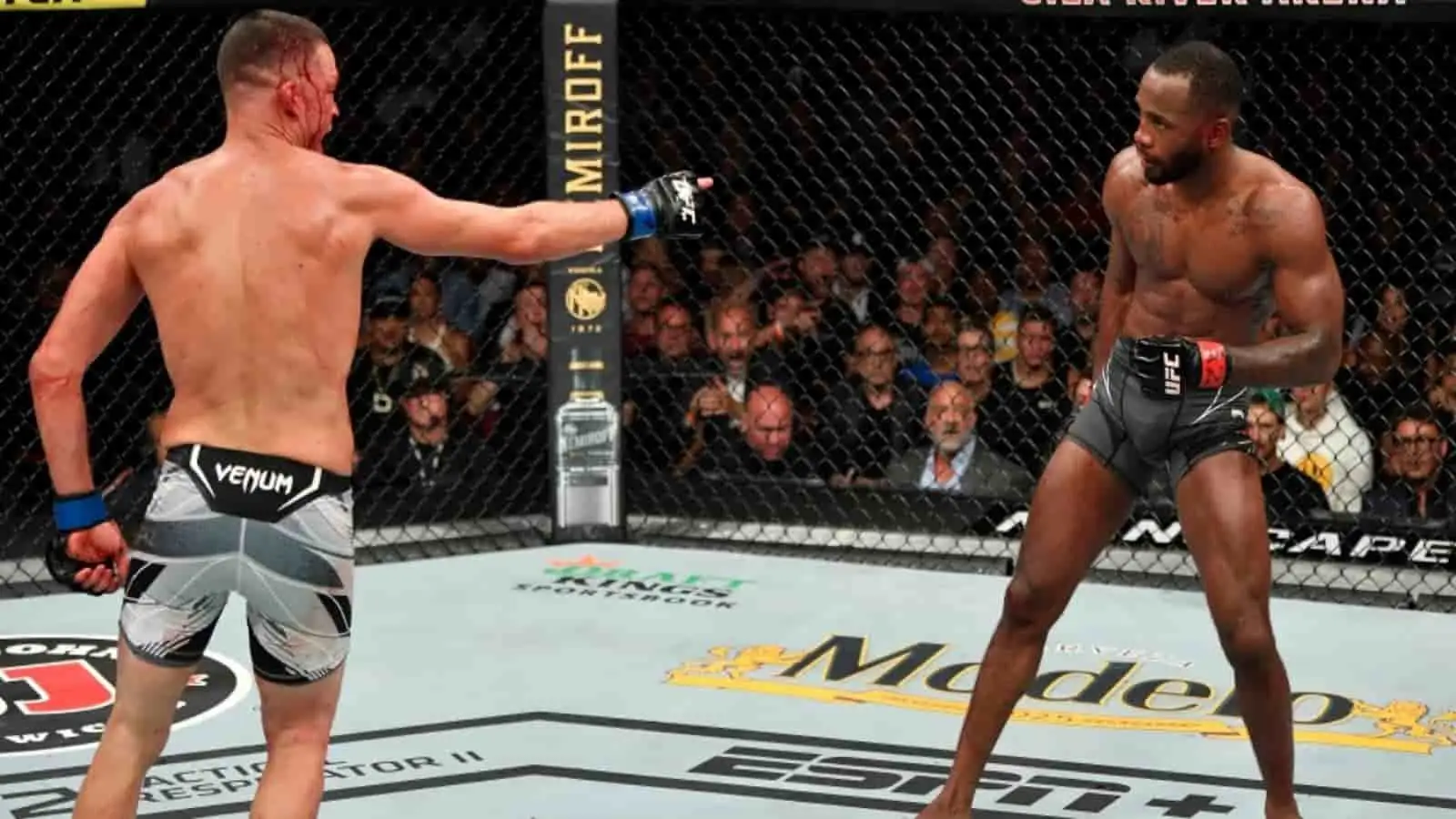 At UFC 263, Edwards defeated Diaz by unanimous decision to secure his title shot; however, in the final minute of that contest, Diaz severely hurt Edwards and had him on the ropes. This close call laid the groundwork for a potential rematch, and if Khamzat Chimaev and Nate Diaz can prevail in the main event of UFC 279, Edwards says he'd be happy to have that fight rescheduled as well.
Also Read: Dana White: Khamzat Chimaev favourite for title after UFC 279 win, but don't count out Nate Diaz
Leon Edwards on fighting Nate Diaz
"Imagine the scenes – the scenes!" Edwards said. "Imagine the scenes. I would 100 percent give Nate a shot as well. That would be — the scenes would be crazy. I would 100 percent give Nate a shot because Nate's a G. I've always said it, even after the fight. He is who he is. The game never changed him. So it that does happen, then Nate's definitely getting the shot." 
Also Read: Jorge Masvidal wouldn't be surprised if Nate Diaz 'stops' Khamzat at UFC 279
What's Next for Leon Edwards?
The question of when any of this might happen seems to have a long wait. Regardless of the opponent for his first defense, Edwards intends to take the rest of the year off to recover from a few injuries and because it will coincide nicely with the UFC's return to England in 2023. Edwards hopes the UFC goes all out to give the British fans something special with this much time to prepare.
Edwards said, "100 percent it will be next year." Obviously, I've got a few injuries I need to sort out. Early next year. I don't want to be off too long, so early next year would be good. March, April. But they're not going to London until like March, April, right? So around that time, we're good to go. 
"The stadium. Let's go! Big stadium. That's what Dana said. Let's get it done. MMA now in the U.K. is booming, and to have a champion from the U.K., and all the other guys like Paddy [Pimblett], Darren [Till], put them on the card and let's sell out Wembley. Now is the time to do it. Let's do it."
Thank you for reading it. Leave us a comment if you liked it.
Do follow us on: Google News | Facebook | Instagram | Twitter | Youtube | LinkedIn
Have a good day ahead 🙂