Leon Edwards believes that by pairing Nate Diaz with Khamzat Chimaev for his final octagon encounter, the UFC isn't doing Nate Diaz any favours.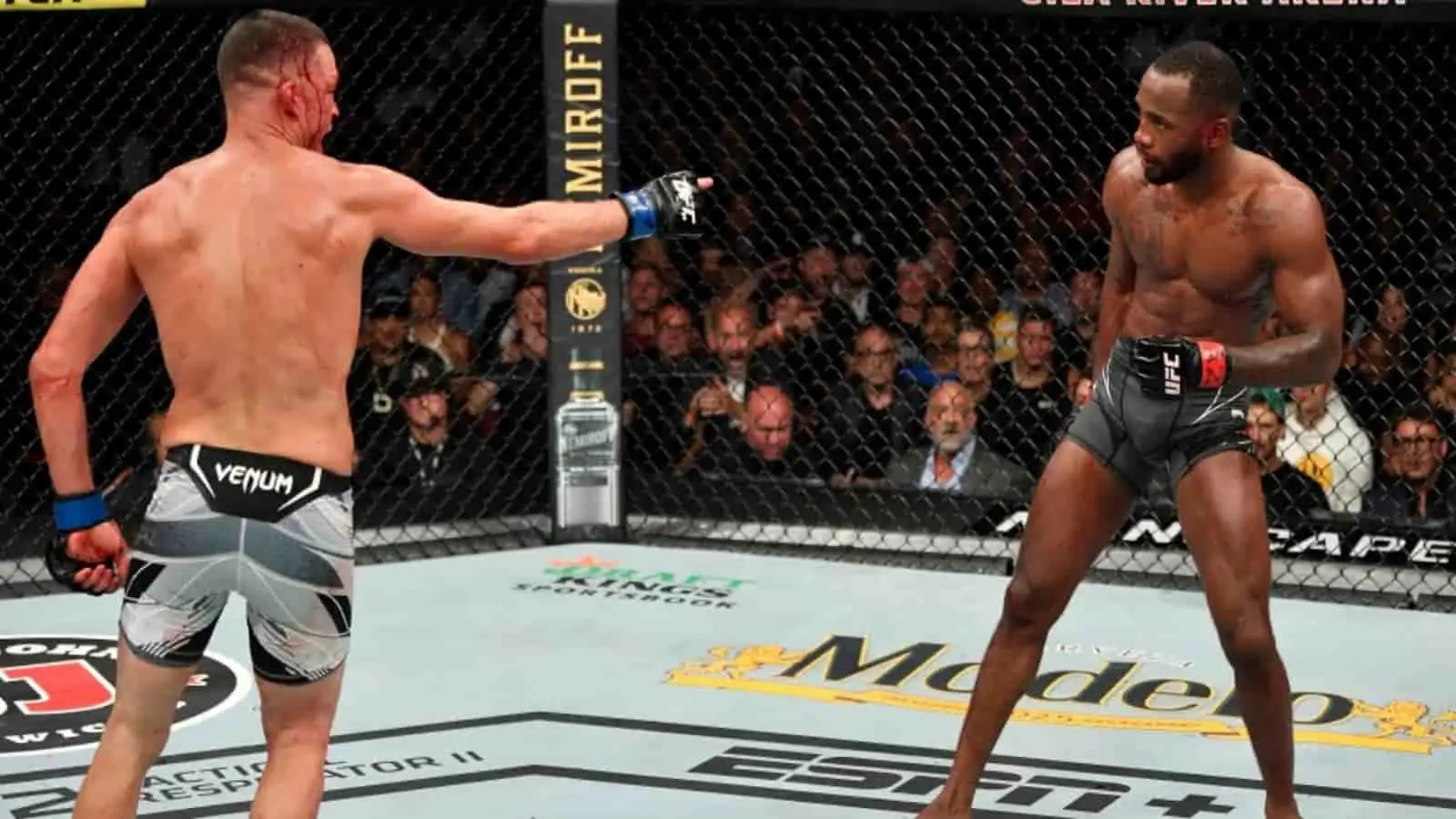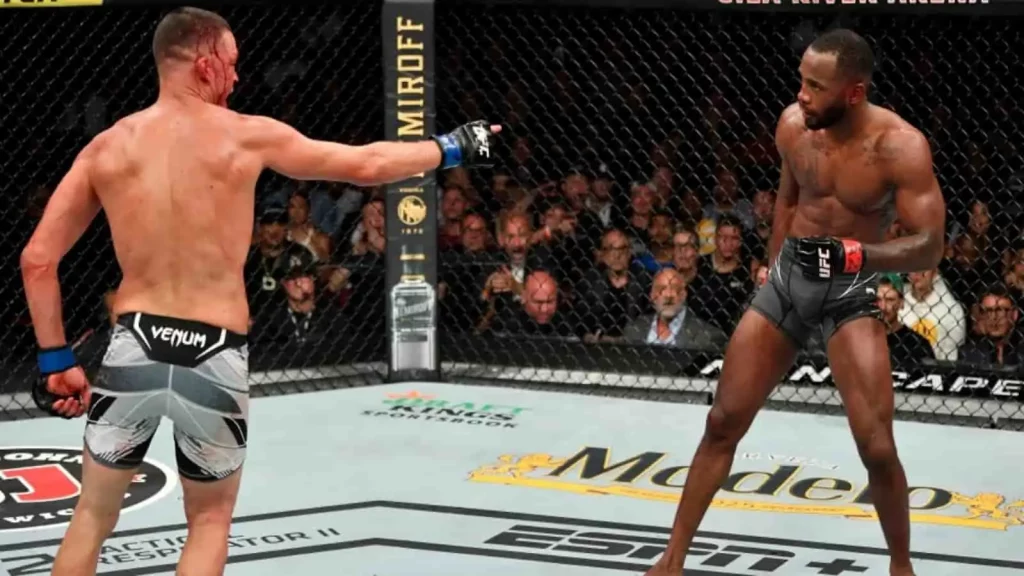 Leon called the Diaz vs. Khamzat match-up "F*cked up" stating that Nate deserved a better UFC sendoff than a "f*cked up" Khamzat Chimaev booking" on UFC 279.
Also read: Dana White: Khamzat Chimaev favourite for title after UFC 279 win, but don't count out Nate Diaz
UFC 279: Diaz vs. Khamzat
When Nate Diaz (20-13 MMA, 15-11 UFC) fights Khamzat Chimaev (11-0 MMA, 5-0 UFC) on Sept. 10 in the main event of UFC 279, which takes place at T-Mobile Arena in Las Vegas and is broadcast on pay-per-view, he will finally fulfil his wish of finishing the final fight on his current UFC contract.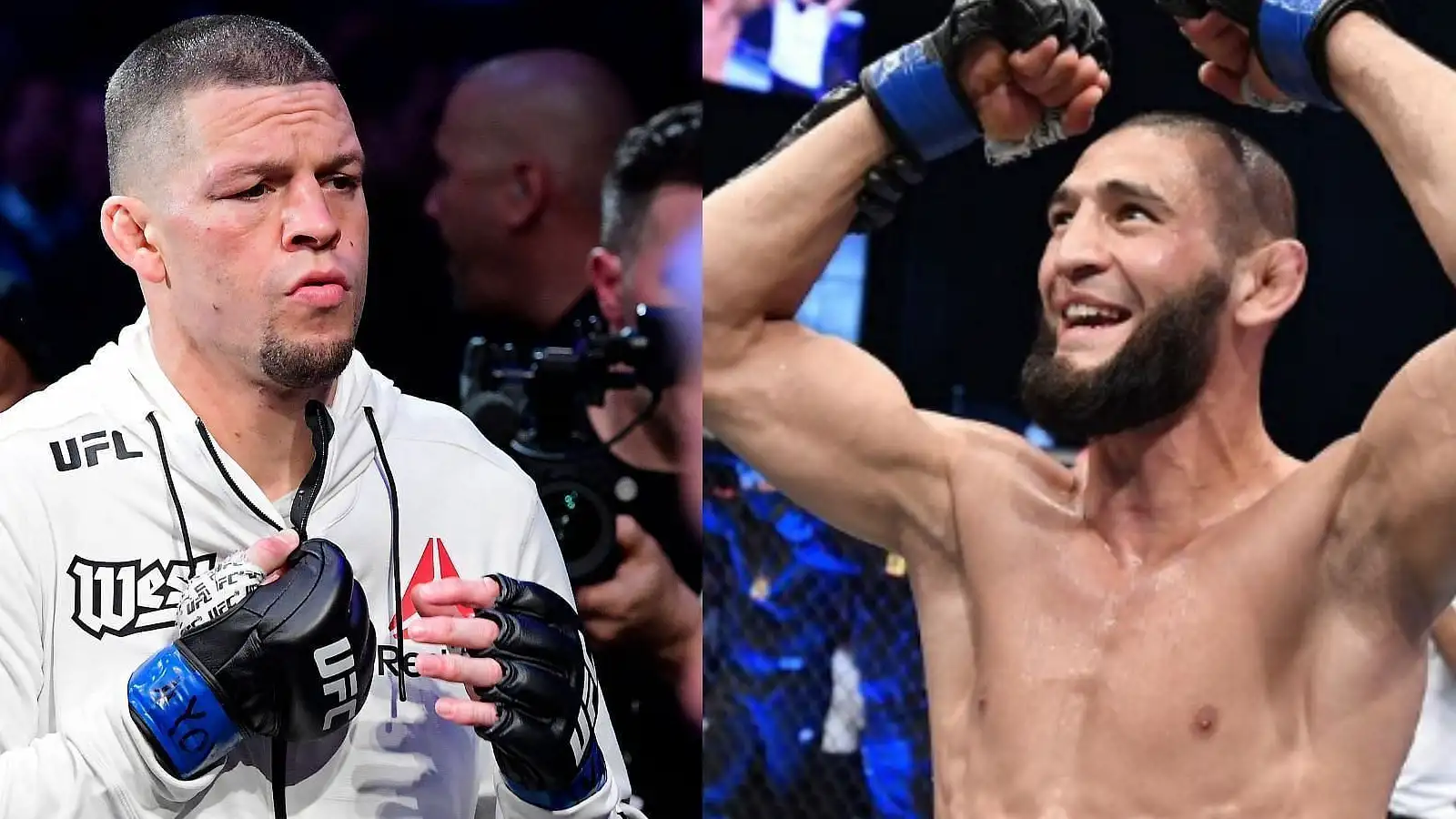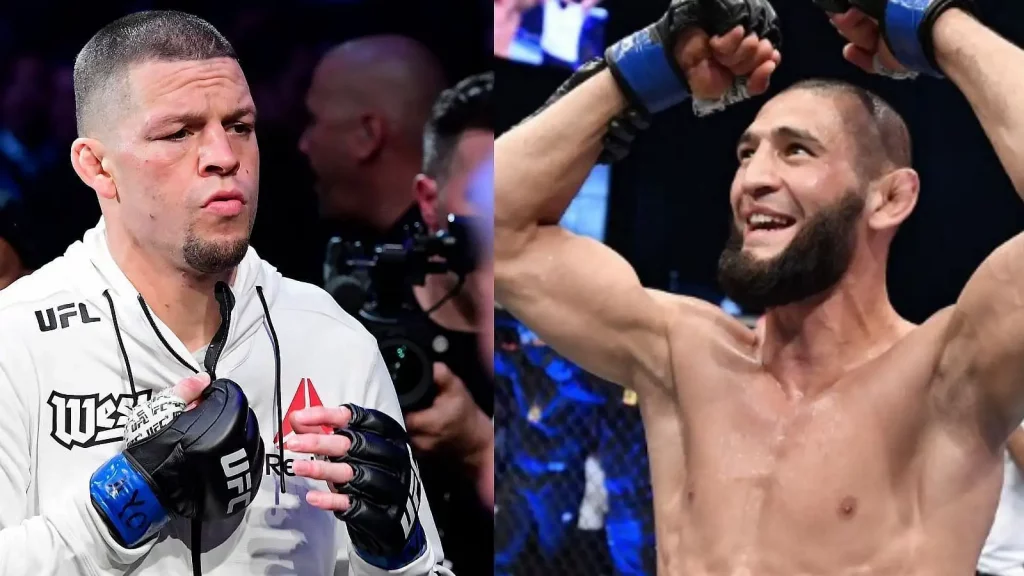 Also read: UFC 279 to feature Nate Diaz vs. Khamzat Chimaev!
Fan's Take on the Diaz vs. Khamzat matter
A certain percentage of the public believes that the battle is unreasonable or even unfair, although Diaz actively advocated for it if it meant the chance to test free agency.
That opinion is echoed by Edwards (18-3 MMA, 10-2 UFC), who defeated Diaz in the same octagon at UFC 263 in June 2021 by unanimous decision. He believes that after more than 14 years on the roster, the organization could have given one of the most well-liked fighters to ever enter its cage a matchup that was more style-friendly.
London Press Conference
During a recent press conference in London, Edwards said, "If I had to bet on it, I'd probably pick Khamzat, but I'd love Nate to pull it off. He has contributed much to the company, therefore I wish they had given him a veteran-style battle to end his career. Given a rising star who has competed in four or five UFC fights, as well as a wrestler, I believe they messed up. They ought to have given him a stronger fight. But I hope Nate completes it. However, as I already stated, if I were betting, I'd probably choose Khamzat."
Before and after their battle at UFC 263, Edwards and Diaz were respectful of one another, showing that "Rocky" still has a lot of respect for his former opponent.
Also read: Top 10 Richest People in the World in 2022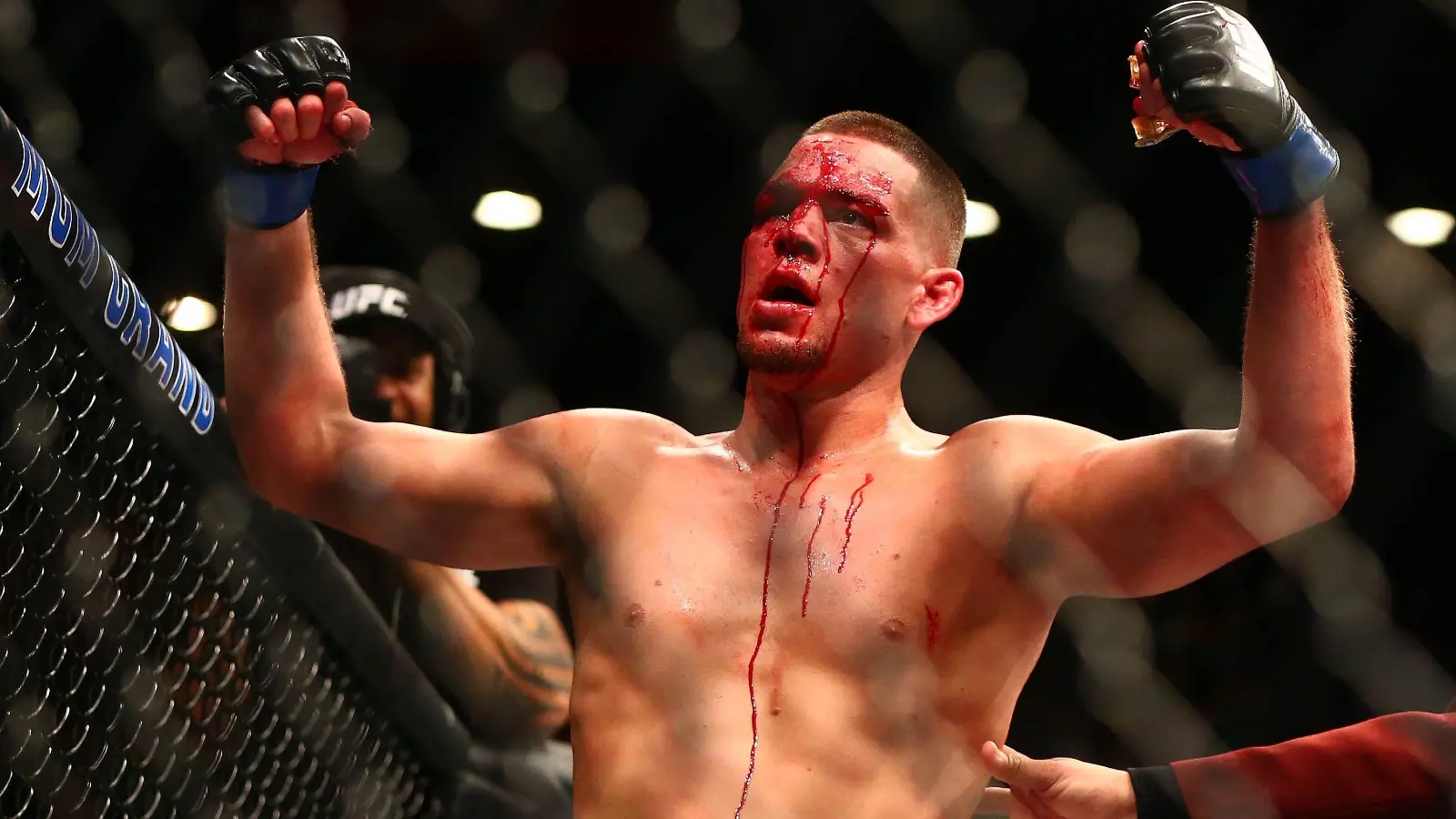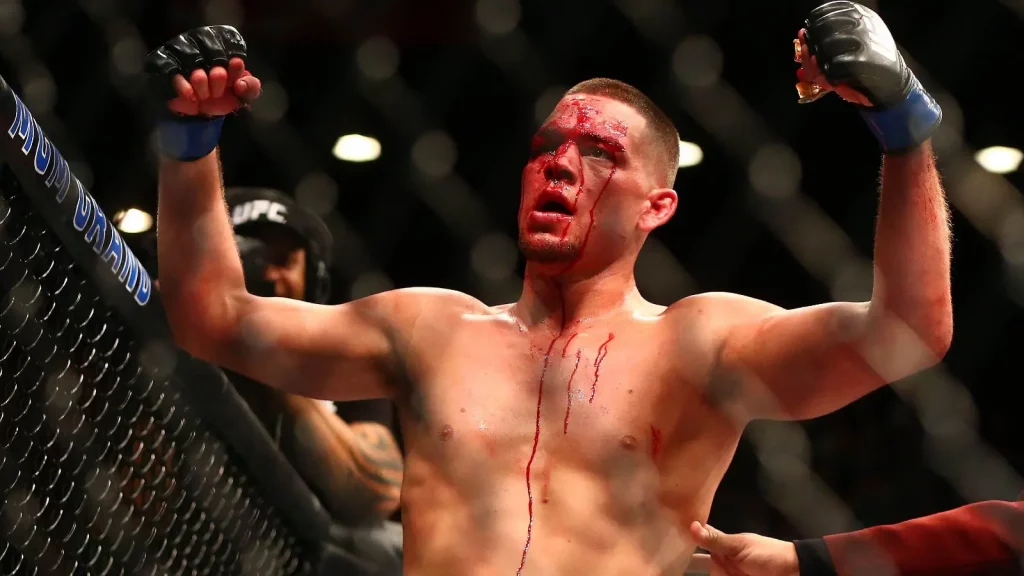 What about Diaz?
It's no secret that Diaz has been unhappy because in the months after his bout with Edwards. He has publicly pushed to either fight out the remainder of his UFC contract or be dropped from the roster. Edwards expressed his wish for Diaz to find the happiness he is seeking now that everything is ready to play out as planned.
Nate is likeable, Edwards said. "He is the man he is. When I first started training in MMA at the age of 16 or 17, I watched this guy develop. I wish him the best of luck in his profession and his future endeavours. Jake Paul or anywhere he chooses to go (boxing)."
Edwards is slated to make his comeback at UFC 278 on August 20. He competes for the welterweight championship against Kamaru Usman in the main event at Vivint Arena in Salt Lake City. Preliminaries on ESPN and ESPN+ are followed by the main card on pay-per-view.
Also read: Brian Ortega Net Worth 2022, MMA Salary, Endorsements, Cars, Houses, Properties, Etc.
Thank you for reading it. Leave us a comment if you liked it.
Do follow us on: Google News | Facebook | Instagram | Twitter | Youtube | LinkedIn
Have a good day ahead 🙂