Sachin Tendulkar's daughter Sara Tendulkar again won millions of hearts by posting an Instagram post. Sara posted a photo where she was seen with her doggo and she was taking a walk through a field. She is on a long vacation to Goa and is in Goa for a long time. She regularly posts her photos and videos to keep her fans updated about her. Sara has around 1.5 million followers on Instagram and every time she posts a picture or video, it goes viral in no time. Sara Tendulkar wrote on her Insta as she spotted in Jungle with her dog in Goa.
From her Instagram:
Sara captioned the post as "Sunset Walks". Sara Tendulkar Wrote On Her Insta As She Spotted In Jungle With Her Dog In Goa. Earlier, Sara also shared a post with the same doggo where she was seen carrying the dog in her lap and that post was also went viral in no time. Sara look really glamourous in the photos she shares from her vacation.
Read More: Sachin's Daughter Sara Tendulkar Spotted With A New Companion
Sara enjoys Carrom Board with Arjun Tendulkar
Sara shared an Instagram story where she was seen playing Carrom Board with her brother Arjun Tendulkar and Sachin Tendulkar. She also asked a question to all her fans while sharing the story. She asked "Who is winning between Arjun Tendulkar and Sachin Tendulkar?" After that the legend Sachin Tendulkar also shared her story to his Instagram story. Replying to her, Sachin wrote, "My vote is for Arjun". You can checkout the screenshots of stories of both of them below.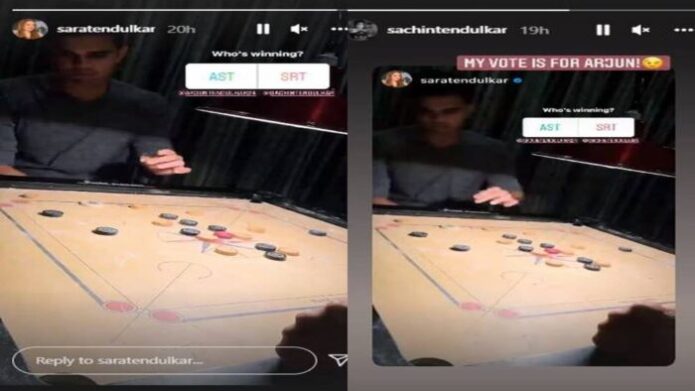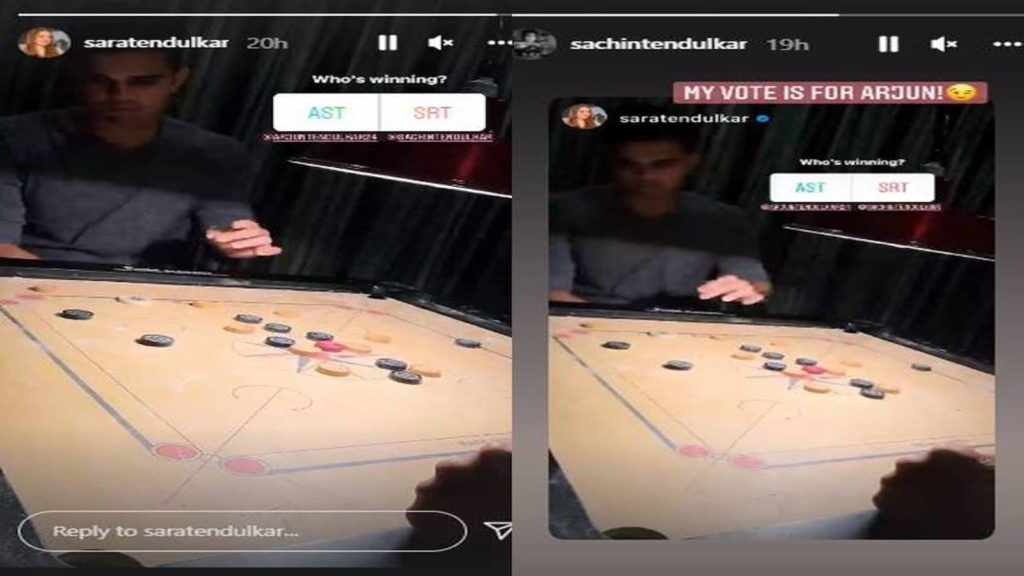 Also Read: Watch How Sachin Tendulkar's Daughter Sara Tendulkar Kickstarts Her Morning? Is It Juice, Tea Or Coffee, Checkout
Sara Tendulkar latest Instagram Posts
Here making your day more special by sharing some glamourous photos of the current Indian model Sara Tendulkar.
Check out: Sara Tendulkar Net Worth, Age, Height, Family, Boyfriend, Biography & More
Sara Tendulkar Modelling debut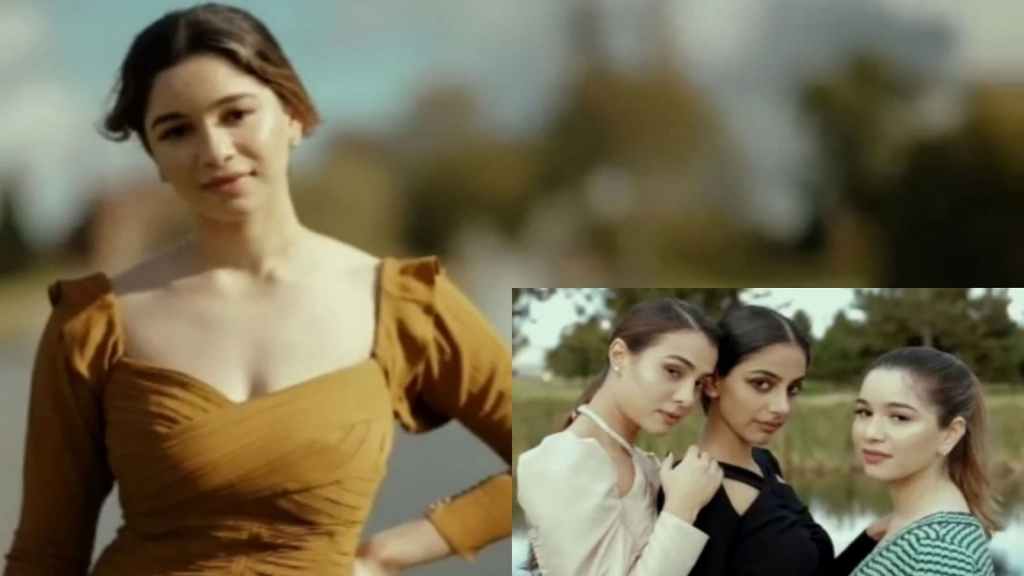 Sara Tendulkar is a stunner and we all agree upon this. And she has also stepped into modelling. She made her modelling debut in December last year. Sara posted an advertisement on her official Instagram account where she is seen posing for a clothing brand. The video also introduces Banita Sandhu and Tania Shroff.
Sara Tendulkar is the daughter of former Indian cricketer Sachin Tendulkar. Sachin is considered as the God of Cricket. Sara did her schooling from Dhirubai Ambani School in Mumbai and is graduated from University College London. As being said earlier, she made her modelling debut a month back and is ruling the hearts of her fans.