U Mumba is a team that represents Mumbai in the Pro Kabaddi League. Rajaguru Subramanian is the head coach of the team. The Mumbas play their matches in the home ground situated in Sardar Vallabhbhai Patel Indoor Stadium. Unilazer Ventures, owned by Ronnie Screwvala is the owner of U Mumba.
About Unilazer by Ronnie Screwvala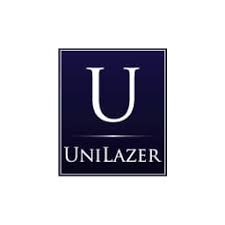 Unilazer is a private equity company. It has made investments in the Indian new economy companies and start-ups. Therefore, this investment firm has gone on to bet on over 30 Indian startups over the years. In addition to various other financial information, Unilazer has an authorised capital of ₹200,000,000. Out of that, they have a total paid up capital of ₹35,751,900.
Rohinton Soli "Ronnie" Screwvala is an Indian entrepreneur. In addition to the sports, he is also a part of the board of advisors AIESEC India, founder of RSVP Movies, and the chairman of upGrad.
Life, businesses and filmography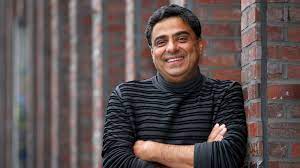 Screwvala was born in a Parsi family in Mumbai. He is currently married to Zarina Mehta, co-founder of UTV. However, he has daughter from his first marriage named Trishya Screwvala.
Ronnie has founded The Swades Foundation in addition with his wife Zarina. The foundation aims at lifting a million people out of poverty. In other words, the couple aims at eradicating poverty from the country.
Screwvala co-founded upGrad, which is one of the largest Online Education companies in India . For instance, it is focused on the higher Education and Specialization sector.
Ronnie co-founded U Sports with a focuses on Kabaddi, E Sports and Football. As a result, U Mumba is currently, one of the top teams in the 12 team ProKabaddi League. Ronnie is the owner of U Mumba.
RSVP is Screwvala's re-entry into the media and entertainment industry. Therefore, it develops its own scripts and screenplays and working with directors that share the common vision of storytelling.
Above all, Unilazer was incorporated by Screwvala as a private equity company. It makes investments in the Indian new economy companies and start-ups.
In addition to various businesses, Ronnie has also been very active in filmography. He has produced tonnes of films over the years. For instance, Dil ke Jharokhe me,Lakshya, Swades. Also Dev-D, 7 Khoon Maaf,ABCD, Pihu etc. In addition to these he has also produced televisions. Shanti, Rooh, Meher, Special Squad, Bombay Talking, etc. are a few of them.
Profile Ronnie Screwvala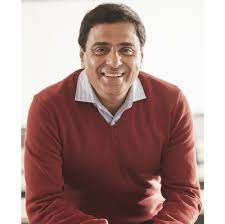 Born on
8 September 1956, Mumbai
Education
Schooled at Cathedral and John Connon School
Went to college at Sydenham College.
Nationality
Indian
Years Active
1981-present

Spouse(s)
Manjula Nanavati – first wife/ divorced
Zarina Mehta

Children
Trishya Screwvala
In conclusion, U Mumba is one of the most consistent teams in PKL history.There is a strong chance of this team holds a good to win the Pro Kabaddi League 2021 Champions title!