One of the founding members of the Pro Kabaddi League, Puneri Paltan represents the city of Pune, Maharashtra in the league. This team from Maharashtra was famous even before it joined the rest on the mat. With the passion and attitude of the brave Maratha warriors, the team has chosen an orange jersey to represent their culture. The team has not had a very good campaign as the performance has not been up to the mark. The lack of championship has not stopped the Puneris from promoting the sport of kabaddi. Time and again, they have conducted talent hunts for school children in Maharashtra.
The journey of Puneri Paltan from the inaugural season till now
| | |
| --- | --- |
| Season one | Puneri Paltan finished eighth in the inaugural season |
| Season two | The Puneris finished last consecutively for the second season |
| Season three | The team qualified for the playoffs and finished third on the leader board |
| Season four | Puneri Paltan advanced to the playoffs and ended their campaign at the fourth position |
| Season five | The Puneris advanced to the eliminators and ended up second in Zone A |
| Season six | They couldn't qualify for the playoffs and stood fourth in Zone A leaderboard. |
| Season seven | Puneri Paltan stood tenth on the result board for the seventh season. |
Puneri Paltan's journey.
Meet the squad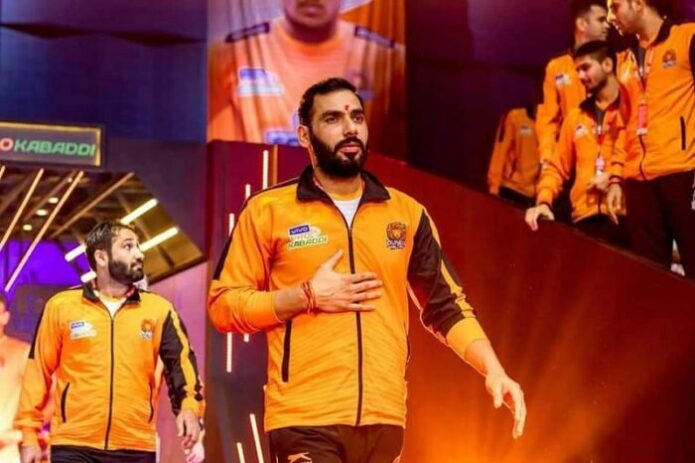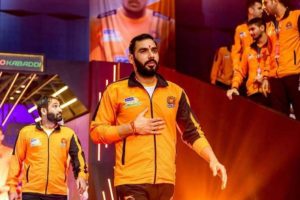 With the super coach Anup Kumar, Puneri Paltan is now ready to come back and own the game. Following is the list of players signed in by the Puneri Paltan franchise:
| | |
| --- | --- |
| Role | Player |
| Raider | Nitin Tomar |
| Raider | Pankaj Mohite |
| Raider | Pawan Kumar |
| Raider | Rahul Chaudhari |
| Raider | Vishwas |
| Defender | Abhinash Nadarjan |
| Defender | Jadhav Shahaji |
| Defender | Baldev Singh |
| Defender | Hadi Tajik |
| Defender | Saurav Kumar |
| Defender | Sanket Sawant |
| Defender | Karamvir |
| Defender | Sombir |
| Defender | Vishal Bharadwaj |
| All-rounder | E Subash |
| All-rounder | Govind Gurjar |
| All-rounder | Victorv Obiero |
Know the owner!
This Pune based franchise Puneri Paltan is owned by Insurekot Sports. They are a Mumbai-based firm and have a lot of interest in sports. The company currently has three managing directors namely: Sumanlal Babulal Shah, Rajesh Harkishandas Doshi, and Karthi Kumar Venkatraman Marshan. The owners have shown a lot of interest in promoting the sport at grassroots levels. They have put in their heart and soul to emphasize on the development of this indigenous sport.
Record List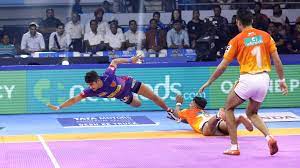 Below are the all records made by Puneri Paltan
In January 2016 they qualified for the playoffs for the first time in the tournament. In July they qualified for the playoffs. Even though both U Mumba and Puneri Paltan had 42 points each, the Puneris were sent forward due to the higher point difference. In 2017, they won 15 games and managed to crawl up to the second position in the league!
We all hope to see the Puneris outperform themselves. To watch your favorite players playing on the mat after so long, do not forget to tune in to Star Sports. Until then keep reading!